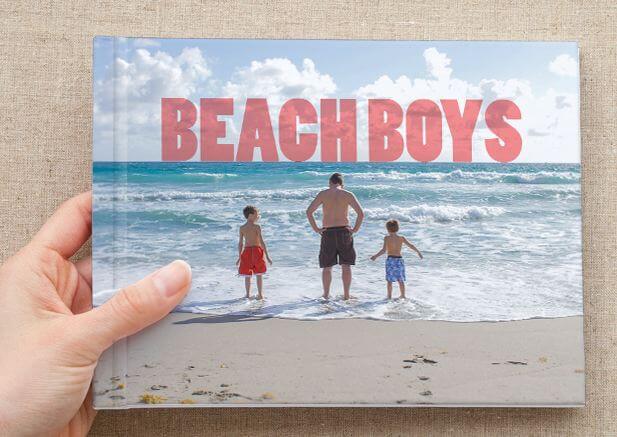 Look no further for the perfect Father's Day gift. And it's
FREE
! Get a
FREE hardcover photo book
, a $19.99 value! It's a great way to showcase your best family moments in a photo book he can keep with him wherever he goes. Enter your email address and then a unique promo code will be emailed to you for your FREE hardcover photo book.
This offer ends on June 9 so get your hardcover photo book started today!
This promotion entitles select MyPublisher customers to one (1) FREE 20-page Photo Finish Pocketbook OR $19.99 off a Classic or Deluxe photo book. The discount will be applied as $19.99 off your purchase.  Linen and Photo Finish is included. Book Jacket, Leather, Deluxe Paper, Layflat, Supergloss, Deluxe End Sheets, Slipcase, and Extra Pages may be added at additional cost.  This offer does not include Paperback Pocketbook, My Mini, Cards, Calendars, Scrapbook Pages. Canvas, Gift Certificates, photo books made with KeepShot for iPad, or any other product.