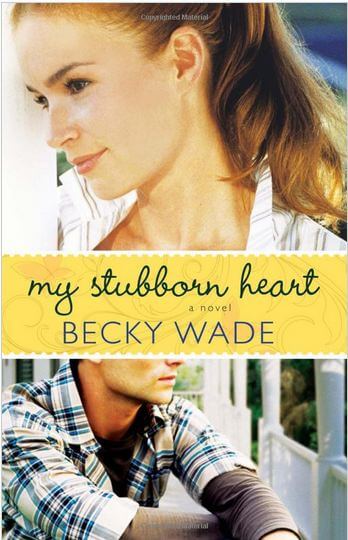 Kate Donovan is burned out on work, worn down by her dating relationships, and in need of an adventure. When her grandmother asks her to accompany her to Redbud, Pennsylvania, to restore the grand old house she grew up in, Kate jumps at the chance.
Upon her arrival in Redbud, Kate meets Matt Jarreau, the man hired to renovate the house. Kate can't help being attracted to him, drawn by both his good looks and something else she can't quite put her finger on. He's clearly wounded–hiding from people, from God, and from his past. Yet Kate sets her stubborn heart on bringing him out of the dark and back into the light…whether he likes it or not. 
When the stilted, uncomfortable interactions between Kate and Matt slowly shift into something more, is God finally answering the longing of her heart? Or will Kate be required to give up more than she ever dreamed?
I enjoyed reading this fun contemporary romance novel titled My Stubborn Heart by Becky Wade. Kate who is the main character in this book takes time off work to help her grandma restore an old house. This is where she meets Matt who is the contractor. Matt has some deep scars from a tragedy in his past life and isn't looking for love. With Kate's insistence on finding out more and more about Matt and his pain, Matt's defenses begin to crumble. The story also includes a crazy cast of seniors who "help" Matt and Kate's connection to grow. I'm not going to tell you how the story ends. You will need to read this book to find out but I can tell you it has a great ending!
I received a free copy of this book from Bethany House. All opinions are 100% my own.