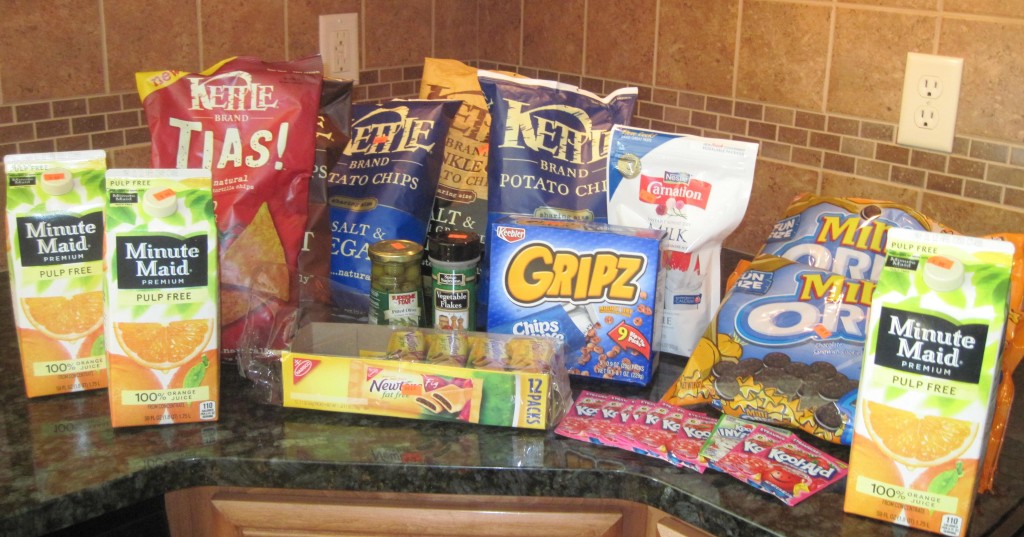 There is a bent and dent store that I had been wanting to go to for a while, but it is in an area I rarely go to. Last evening I was with my sister-in-law who lives close to this store and she said she was planning to shop there and I got to go along!
My total was $17. 73. Sorry, after I took this picture I realized I forgot to include the apples, bananas, one bag of chips, a carton of orange juice, and a pack of lunch meat. Also look like someone in my household like the Newton bars as there are quiet a few packs missing from the carton.
I was excited to find the orange juice for only $0.99 a carton! A store like this is great to shop and buy items that you don't usually get coupons for or are even cheaper than what you can buy with coupons.
Do you have a store like this that you shop at? If so what are your favorite items to buy?