I was disappointed this weekend when I brought my newspaper in and discovered for the second weekend in a row that my paper didn't have the Smart Source insert. After some investigation, I discovered, much to my dismay that my local newspaper is no longer going to be including the Smart Source insert. Ugh!
This is very frustrating to me, as right now the Smart Source is my favorite insert. I think the coupons from the Smart Source are higher in value and get me more freebies and bargains than the coupons from the P&G or RP inserts.
Do you find yourself in a similar coupon situation or even if you get all the inserts find that the coupon values are not as high as the Sunday Coupon Preview predicts?
Well, I have a solution for you. Let me introduce you to Wiz Clipz, your one stop for all coupons. They offer all the coupons found in each weeks inserts. You will pay only $1.50 for a set of 10 coupons sent to your door!
So now, when there is a coupon that turns into a moneymaking deal or even gets you a freebie and you only have the one coupon that came in your Sunday paper, all you need to do is head over to Wiz Clipz and order 10 more of that coupon for only $1.50!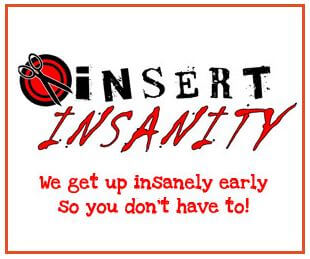 Or if you prefer to order whole coupon inserts, head over to the site Insert Insanity and order the inserts you would like. Yow will be able to select from each weeks inserts and order in amounts of 4 copies of each insert up to amounts of 20 of each insert.