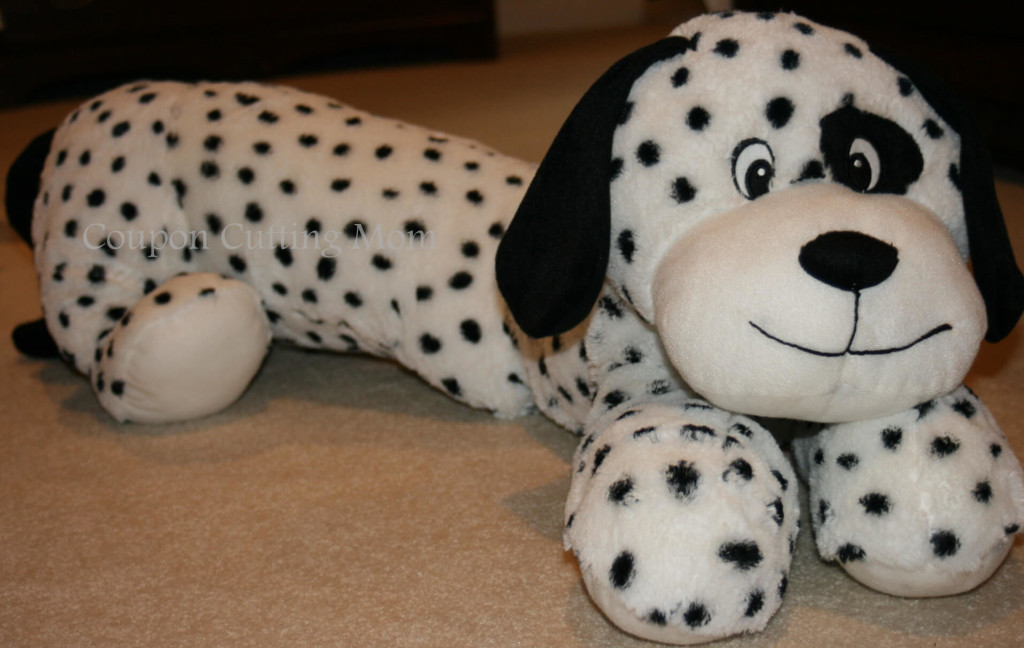 When my daughters were infants, I tried several different name brand nursing pillows. While they were great for small babies, I can't say the pillows worked real well for babies over a few months old. I recently received something I so wish I would have had when the kids were babies. It is called My Feeding Friend and is super cute, soft and comfy.
My Feeding Friend is a durable nursing type pillow that is made to last throughout your child's stages of development. Starting out with your newborn, this makes a great nursing pillow, as your baby grows My Feeding Friend becomes a cuddly, tummy time friend. And then before long, as your baby is learning to sit up this friend is great as a supportive pillow. And then as your baby grows into a toddler this pillow becomes a wonderful bedtime buddy.
There are four fun, lovable My Feeding Friend animals available. They offer a Dalmatian, Monkey, Tiger and Turtle.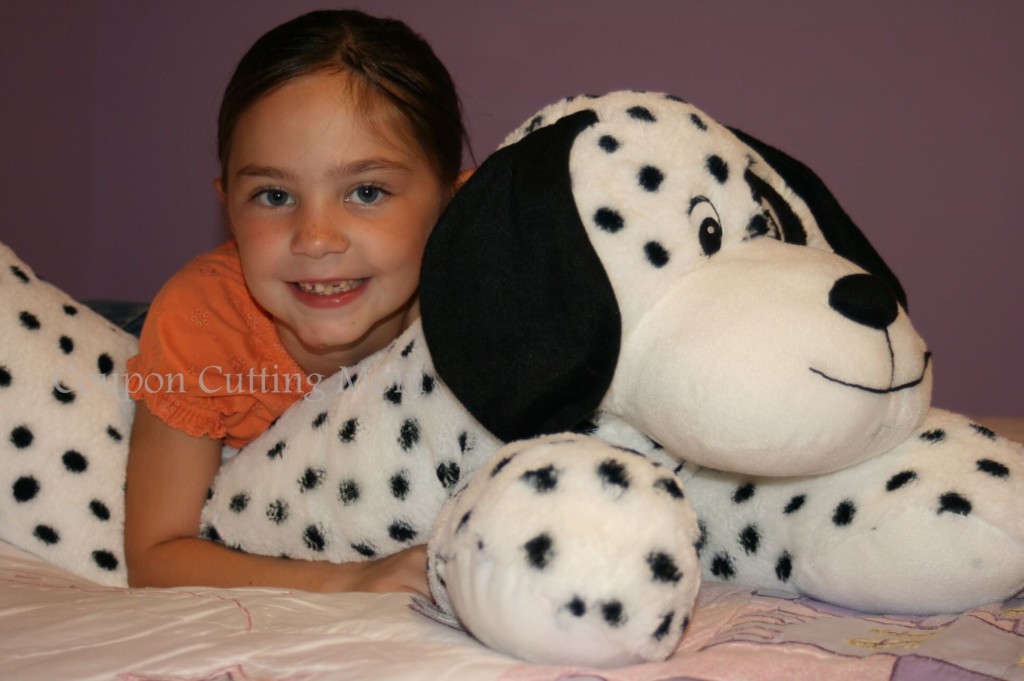 My daughters were so excited to open the package containing My Feeding Friend. Inside the box it was shipped in, we found our Dalmatian packaged in a great reusable zipper bag. As we pulled him out of the bag, my daughters eyes nearly popped out of head. This is no little teddy but 41″ of Dalmatian. Our Dalmatian instantly became a member of our family. He was lovingly named Mr. Fluffy Pants and even though I no longer have use for a nursing pillow, we have found many uses for My Feeding Friend. The kids have been even been begging to take our "Mr. Fluffy Pants" along on vacations.
The kids take turns sleeping with this super soft and cuddly Dalmatian. He really does make a wonderful body pillow. He also makes a great pillow for movie watching, thanks to his length both my kids have more than enough room to lay on him.
Now when you hear the size the size of these feeding friends, you possibly think a very heavy pillow. Not so, our Dalmatian is amazingly light. Even my 3 year old can easily carry this big fellow around. These animals are made out of high quality materials and are assembled very well, so that they will last for a very long time. I liked that I couldn't find anything sharp, itchy or scratchy anywhere on the animal. It is just soft and cuddly all over.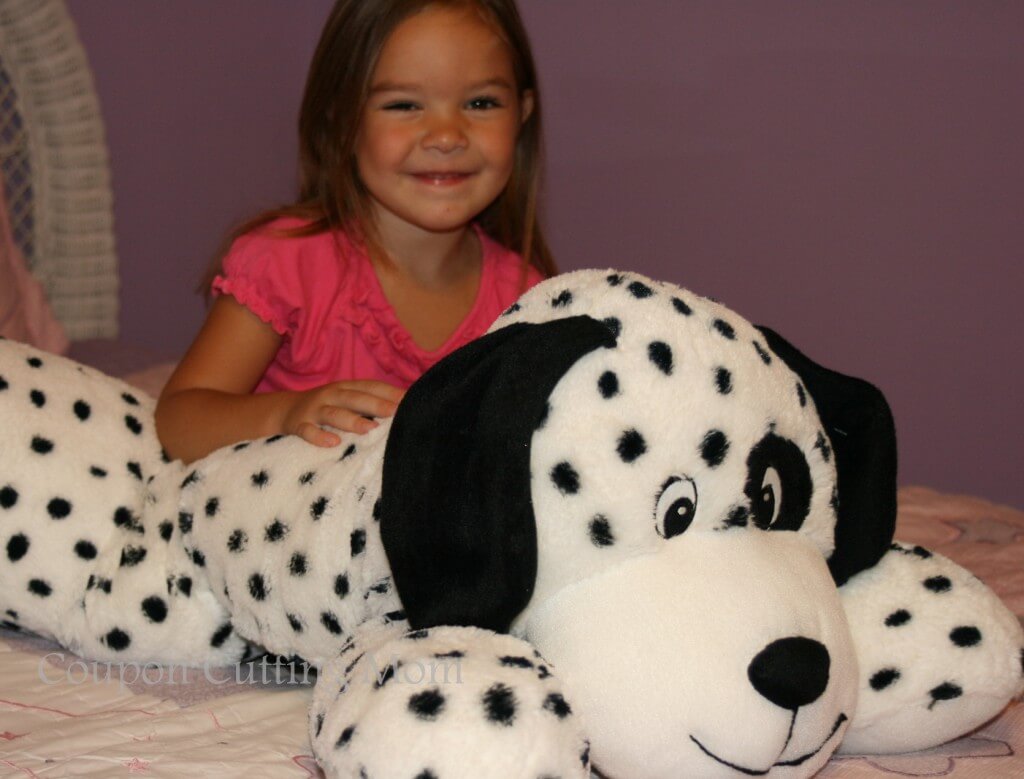 If you are pregnant or a new mom, need a baby shower gift that is sure to be a hit or just want to purchase your kids a huge pillow, head over to the My Feeding Friend where you will find them priced at only $39.99. I can promise any new mom will find this to be a great item as she feeds her baby. And then as the baby grows he or she will fall in love with this wonderful friend.
Thanks to My Feeding Friend, one lucky Coupon Cutting Mom reader will be winning one of these friends. Entry is easy on the Rafflecopter form below. This giveaway will end on September 14, 2012.
a Rafflecopter giveaway
Coupon Cutting Mom received one or more of the products mentioned above for free for evaluation purposes. Regardless, all opinions expressed are still 100% my own.