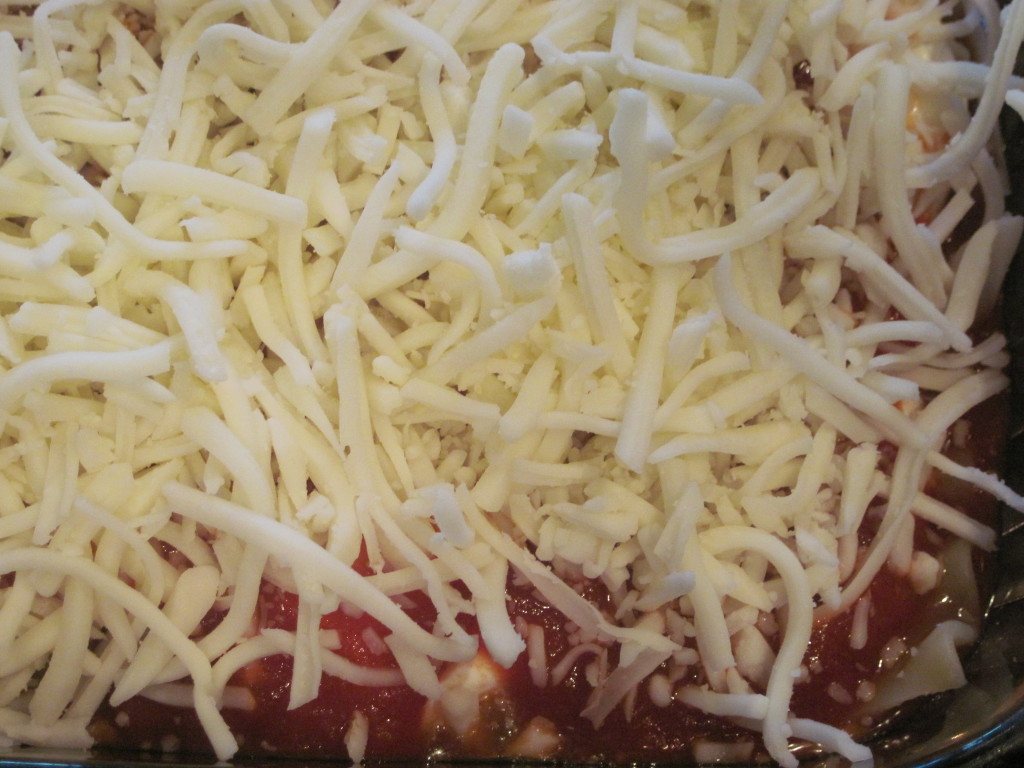 The other day I had this lasagna at a friend's house and after the first bite I knew I had to get the recipe because it was super yummy! When I found out that it contained both sour cream and cream cheese, the mystery was solved. No wonder it tasted so good, with both those ingredients how could it be anything but wonderful.  Thanks Nicki for the recipe, it is now a favorite at our house.
My Favorite Lasagna Recipe
This is a super easy to make lasagna. The reason it is so delish is because of the cream cheese and sour cream.
Recipe type: Main
Serves: 12
Ingredients
1 16 oz box lasagna noodles
1 lb. ground beef
1½ 28 oz. jar Ragu or similar sauce
1 8 oz. cream cheese
16 oz. sour cream
2 cups mozzarella cheese shredded
Instructions
Brown ground beef
Cook noodles until soft; drain
Pour a thin layer of sauce in a 9 x 13" glass dish
Layer in dish meat, noodles, ½ sour cream, sauce, meat, noodles ½ cream cheese
Repeat layers
Top with mozzarella cheese
Bake 350° for 1 hour