If you noticed I was missing around here today it was because I took the day off and spent some time at my parents place. My daughters love when they get to go to grandma's house. I'm not sure what they love most – grandma, the candy or their aunt and uncle they also get to see there. Anyway lets just say a day at grandmas house rates high on their list of fun activities.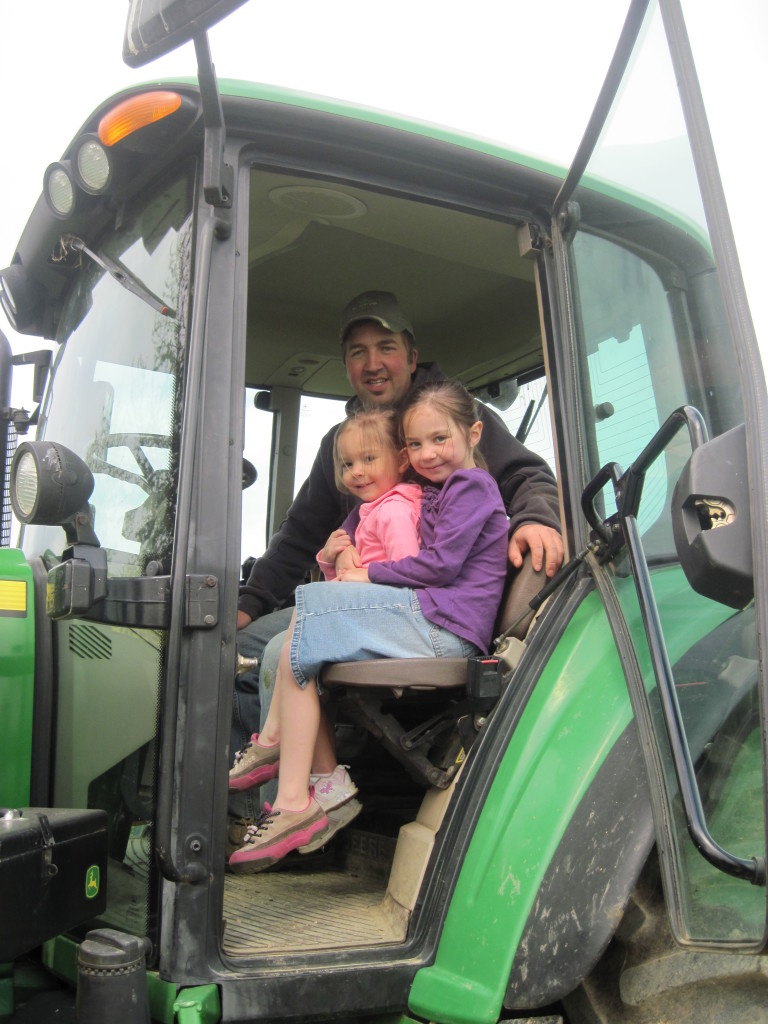 My city slickers were excited to get a ride in their uncles new tractor. They were very intrigued with the fact that there was a little seat just for them to take a ride.
I took the ingredients along and mixed up a batch of laundry soap. It smells awesome, I couldn't wait to come home and try it. I used it on a load of towels that I just pulled out of the washer and they smelled good. I'll be posting the recipe later but let me tell you it was super easy to mix up and only required three ingredients.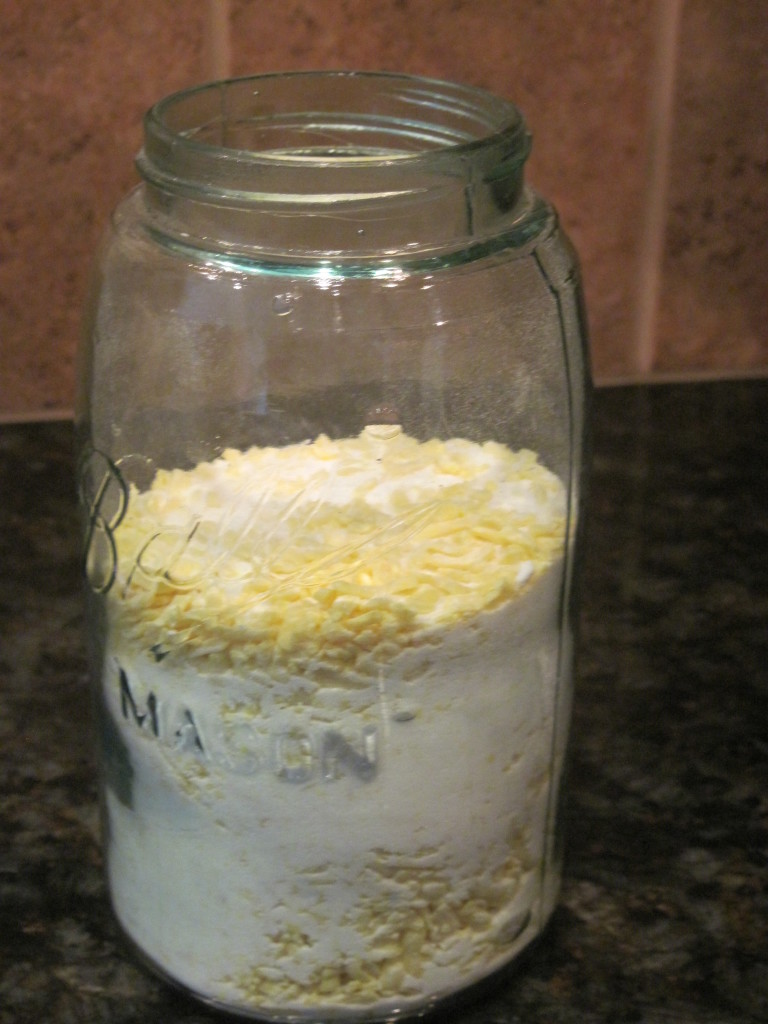 Now I have a delicious smelling Chicken Tortilla Bake in the oven and I'm trying to catch up on some office work.
What was the highlight of your day today?