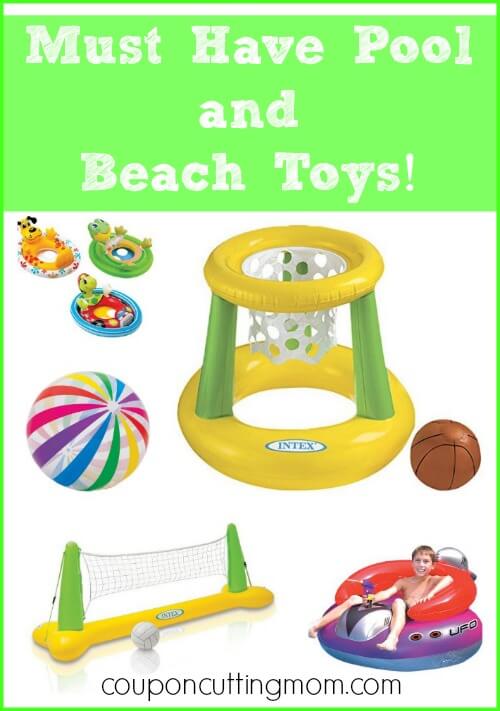 I think one of the best spots to spend hot summer afternoons is at the pool or beach. The following list includes some toys, floats and more that will add even more fun to any pool or beach day.
Must Have Pool and Beach Toys
Inflatable Swimming Pool Shock Rocker
Intex Pool Volleyball Net and Ball Set
The INTEX Floating Volleyball game is perfect spike your way to summer fun! The inflatable poles have grommets on the bottom allowing you to attach weights and keep the net in place. The INTEX Floating Volleyball is a great activity to add to any pool.
Intex Underwater Diving Rings, 4 Pk 
Swim into summer fun with the Intex Underwater Fun Rings and see how many you can catch. Grab your friends and create your own games – there are endless possibilities. This colorful assortment of 4 rings will bring excitement back to your pool!
Intex Floating Hoops Basketball Game
Swim Machine Underwater Swim Through Rings
Test your aquatic agility with Stream Machine Swim Thru Rings. Innovative, collapsible rings, with adjustable air chambers, allow you to change the underwater depth. Spice up your swimming routine with the ultimate test of aquatic athleticism. Whether you're an avid swimmer or a budding novice, Swim Thru Rings are challenging and fun. Perfect for tournaments and aquatic games, these rings turn ordinary swimming into an engrossing sport. You can use these rings for swimming lessons or for aquatic recreation. The inflatable chambers are decorated with turtles and fish and adjust to your desired depth.
2 inflatable logs, 2 inflatable log boppers. All you need to do is add kids, water and let the fun begin! Somebody is going to get dunked!
Disney Princess Dive Sticks, Set of 3
Dive Sticks are fun to play with in and out of the pool! Soft and flexible design. Toss them into the pool and your kids will race to the bottom to reach them. This set features Cinderella, Belle, and Ariel.
Swimways Gobble Gobble Guppies Game
This hungry shark has one thing on his mind and on the menu! Squeeze the trigger to open the shark's mouth, then try to gobble all the guppies. New swimmers can try to catch guppies as quickly as they can. Includes one shark and five floating guppies. Provides non-stop pool-time fun!
UFO 45″ Spaceship Squirter Float
I come in peace…haha gotcha! This fun retro-styled UFO swimming pool ride-on is equipped with a constant supply ray-gun squirter for out of this world aquatic fun!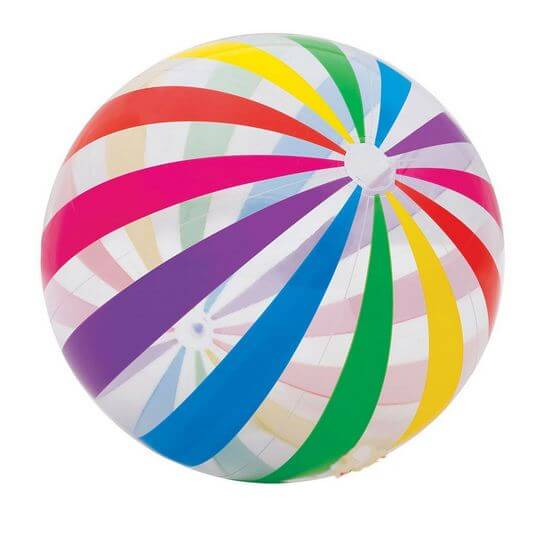 Jumbo Inflatable Glossy Colorful Giant Beach Ball
Bring big fun to the beach with the INTEX Jumbo Beach Ball! This giant 42″ beach ball features a classic transparent design with colorful panels. Including one repair patch, the INTEX Jumbo Beach Ball makes every outing more fun.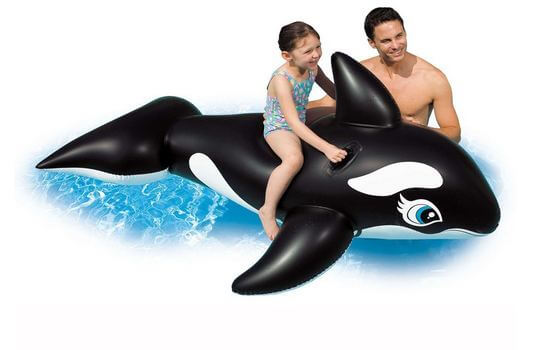 Whale Ride On
For ages 3 and up this giant float measures 76″ x 47″, is made of durable vinyl with dual air chambers. It has 2 heavy duty grab handles and comes with a repair patch.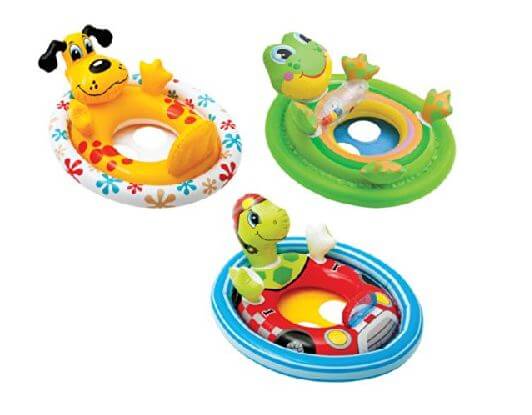 See Me Sit Pool Ride
Inflatable See Me Sit Pool Ride that is made with 10-gauge vinyl and has two air chambers and smooth leg holes.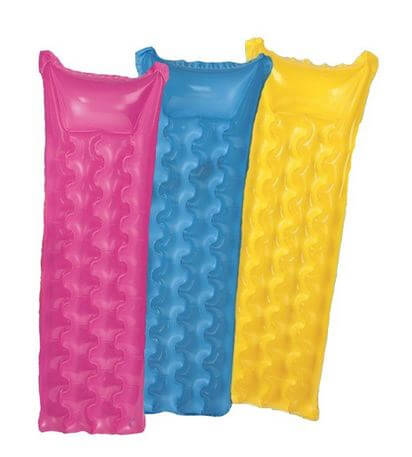 Floating Relax-a-Mat