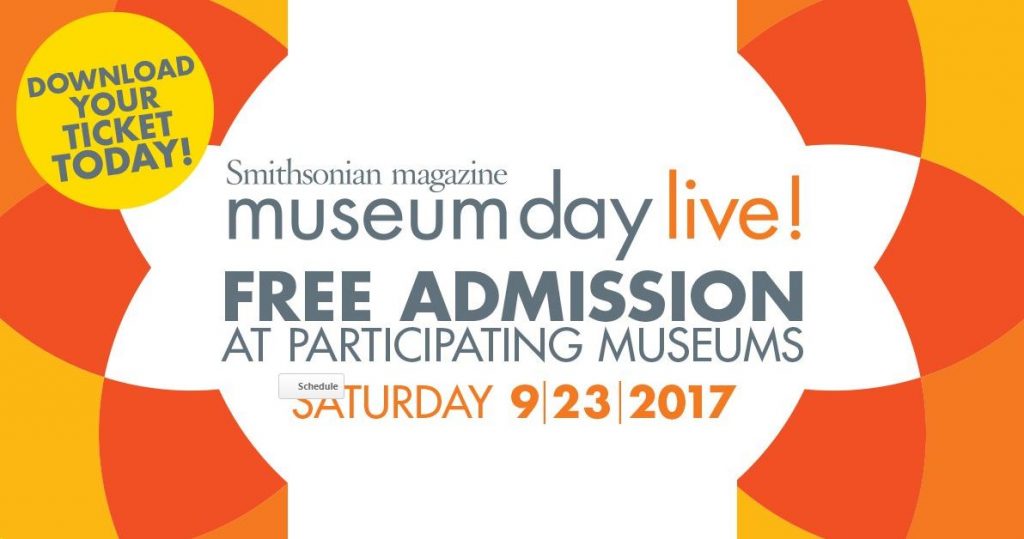 As part of Museum Day Live! hundreds of museums across the country will be opening their doors to anyone presenting a Museum Day Ticket… for FREE! This event will be held on Saturday, September 23, 2017.
Here is how to get your FREE ticket (valid for up to 2 people):
Visit Museum Day Live! and check out participating museums
When you find a museum you would like to visit, complete this registration form to receive your free tickets.
The ticket will be emailed to you and is good for 2 people per household.
What museum will you and your family be visiting on this FREE Museum Day Live!?