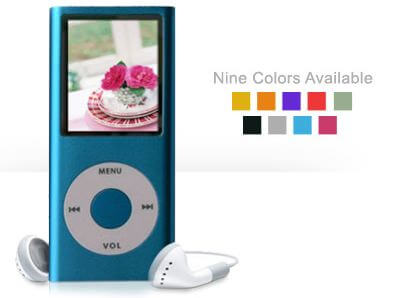 Eversave Deals is offering this MP4 8GB Player for only $19 + shipping. There are 9 colors available to choose from. At this price, this player would be perfect for the kids.
Whether you're jogging, working on a deadline or trying to drown out whining from the backseat, having your own personal soundtrack can make all the difference. Get your groove on with this MP4 player deal.
Listen to your playlists, tune into FM radio, watch AMV videos and scroll through photos — you have up to 8GB of storage to play with. For optimum enjoyment, you can equalize the device for your favorite type of music, change the language and choose different play modes. Your earphones and a USB cable are included. Use the cable or any USB-compatible charger to charge the battery.