I was provided with complimentary products from Tryazon to facilitate this post. Regardless, all opinions expressed are still 100% my own.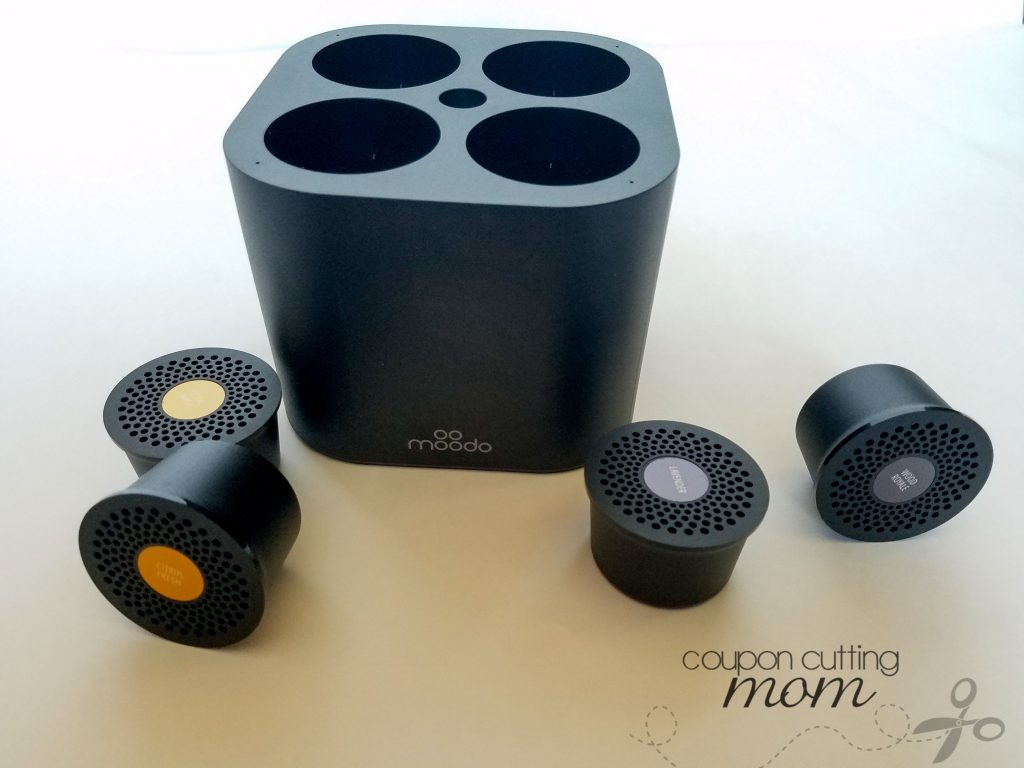 Moodo – The Smartest Aroma Diffuser Allows You To Customize Scents According To Your Mood
Nowadays we have numerous smart items in our homes and can control everything from the lights to what music is playing all by voice command or by swiping a button on our smartphones. Did you know that you can control scents in your home the same way – all with just your voice or the swipe of a button. Yes, you read that right you can walk in the door and tell the Amazon Alexa to load your favorite blend of orange and add a hint of — and instantly your home will be filled with citrusy scents.
This ability is all thanks to a new device – Moodo the smart home aromatherapy diffuser. This smart scent diffuser can mix and match a combination of up to for different scent pods to create the perfect ambiance and scent for your particular desire. This home scent machine works with the Moodo app on your smartphone or with Amazon Alexa or Google Home.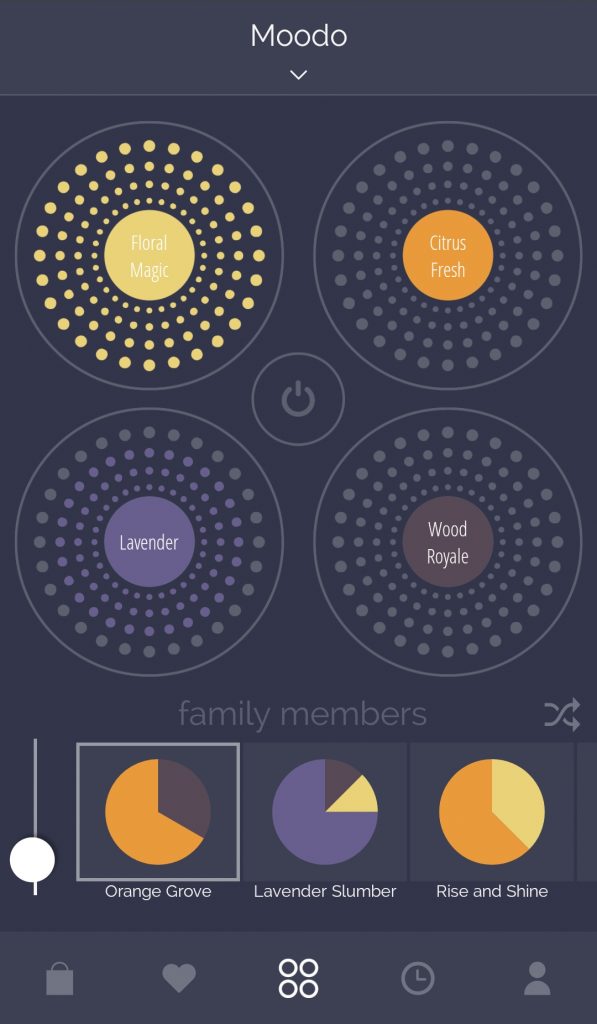 The Moodo device is a cube with four empty pod holders on the top. In these pods is where the scent capsules are placed. On the back of the box is where you will find the power input plus manual controls to toggle the scent fans. These buttons allow the user to control the aroma without the app or smart home integrations if preferred.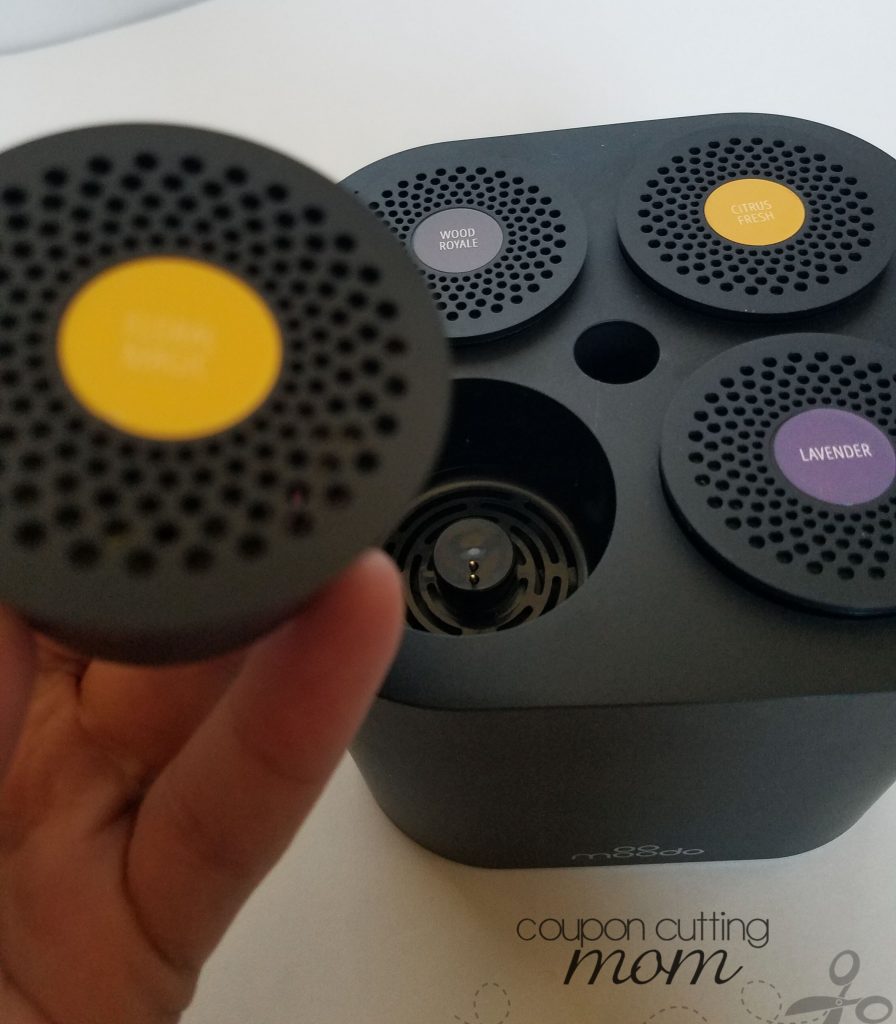 Moodo can detect and recognize any Moodo capsule that you use. The capsules are sold in scent families coming with four pods in a set. Scents range from Winter to Beach Party sets. Mixing and matching of these pods allow you to create any aroma you desire! The Moodo unit has four built-in adjustable fans that will enable the user to diffuse scents as desired. Let's say you want the Citrus Fresh scent to be the strongest so you could set that scent to 70% and then the other three remaining scent capsules could each be set to 10%. In the app, you can save your signature scents, create favorites and more. There are also pre-set scent combinations in the app. Moodo can diffuse scent through a 600 square foot space which would be at least the main living space in most houses. Each scent pod will last for around two months or 60 hours of continual use.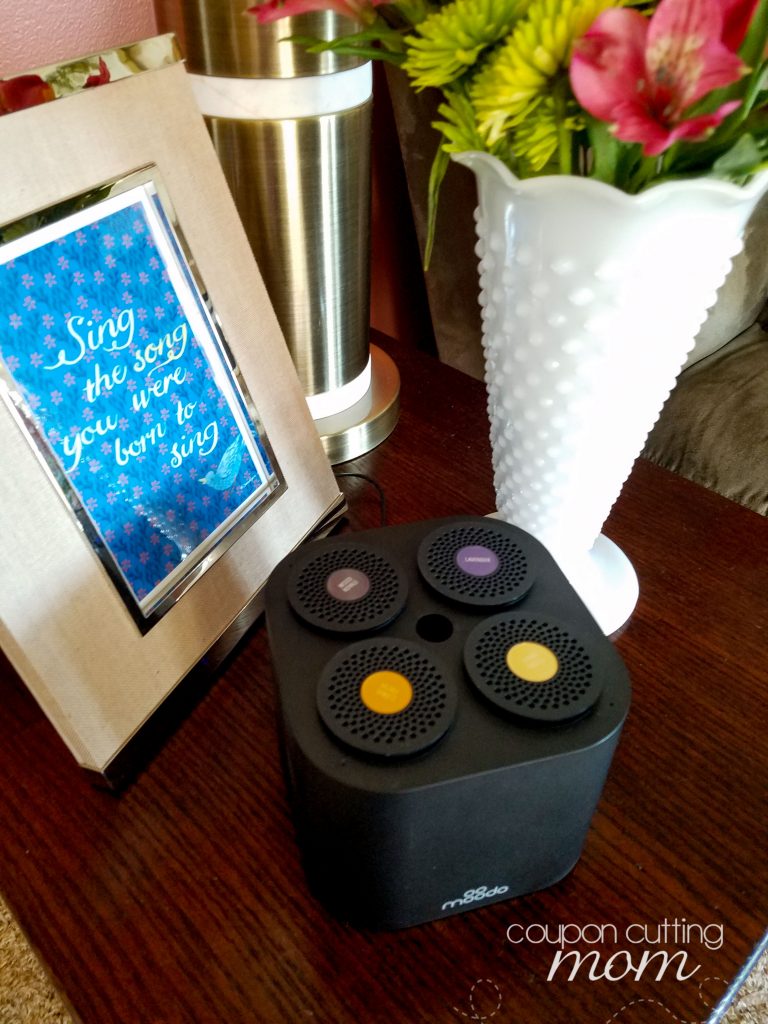 Another benefit of having your Moodo connected to the app or your Google Home or Alexa is that it can be set to a schedule which allows you to turn it on shortly before you arrive home, set to turn off after you fall asleep or when you leave the house.
Find out more info about Moodo here. Devices and capsules may be purchased on the Moodo site or here.