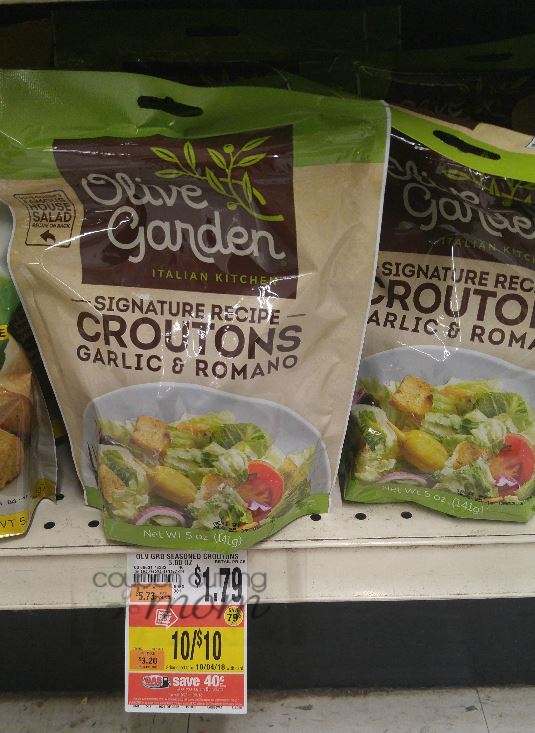 Giant: $5 Moneymaker Olive Garden Croutons
Giant shoppers, I'm so excited to tell you about this unadvertised moneymaker in the gas rewards. Olive Garden croutons are priced at $1 and included in the buy 5, earn 400 points category which means you pay $5 and earn $10 in points. The best part about this croutons deal is that it doesn't use even a single coupon to be a $5 moneymaker!! After weeks of having very few gas reward points on my account, I was excited to see this crouton moneymaker as it means I may finally be getting close to having enough points to score a free tank of fuel once again.
Here is the Giant Olive Garden Croutons deal: (price good through 10/4)
Buy 5 Olive Garden Croutons – 5 ounces, $1.00 each
Pay $5.00
Receive $10.00 in gas rewards on 25-gallon fill up
Final price FREE + $5.00 moneymaker!
See all this week's Giant deals HERE!