This shop has been compensated by Collective Bias, Inc. and Walmart Family Mobile. All opinions are mine alone. #MyDataMyWay #CollectiveBias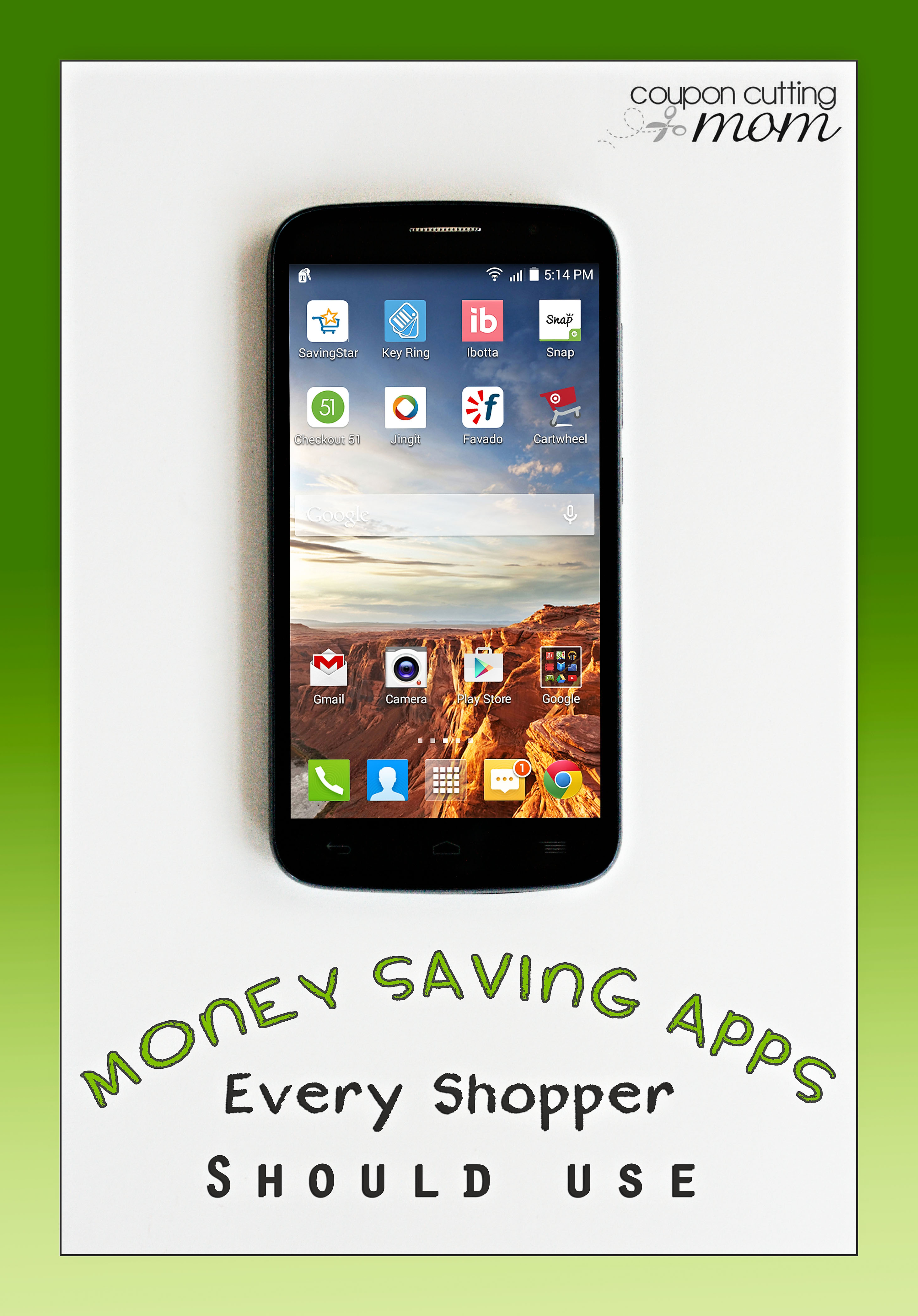 Money Saving Apps Every Shopper Should Use
I love saving money! There is just something about that thrill I get when I save money and the the ways and things to save money on are almost endless. Money can be saved when dining out, shopping at the mall, planning a vacation, searching for the lowest priced unlimited plans, buying groceries, going to the nail salon and so many other life happenings. One of my very most favorite places to save money is at the grocery store. I love being able to feed my family without paying full price for our food.
Today I want to share with you some of my favorite apps that will help you save on your grocery purchases. Not only will these apps reduce the amount of money you spend each week, but using them really is the EASIEST way to save on things you are already buying.
Money Saving Apps Every Shopper Should Use 
1. SAVINGSTAR
SavingStar is an eCoupon site where you link up your grocery and drugstore loyalty cards. Then you will select any and all eCoupons that you want. Whenever you are shopping in any of the stores that you have linked and purchase items that match any of the selected eCoupons, the savings will be added to your account.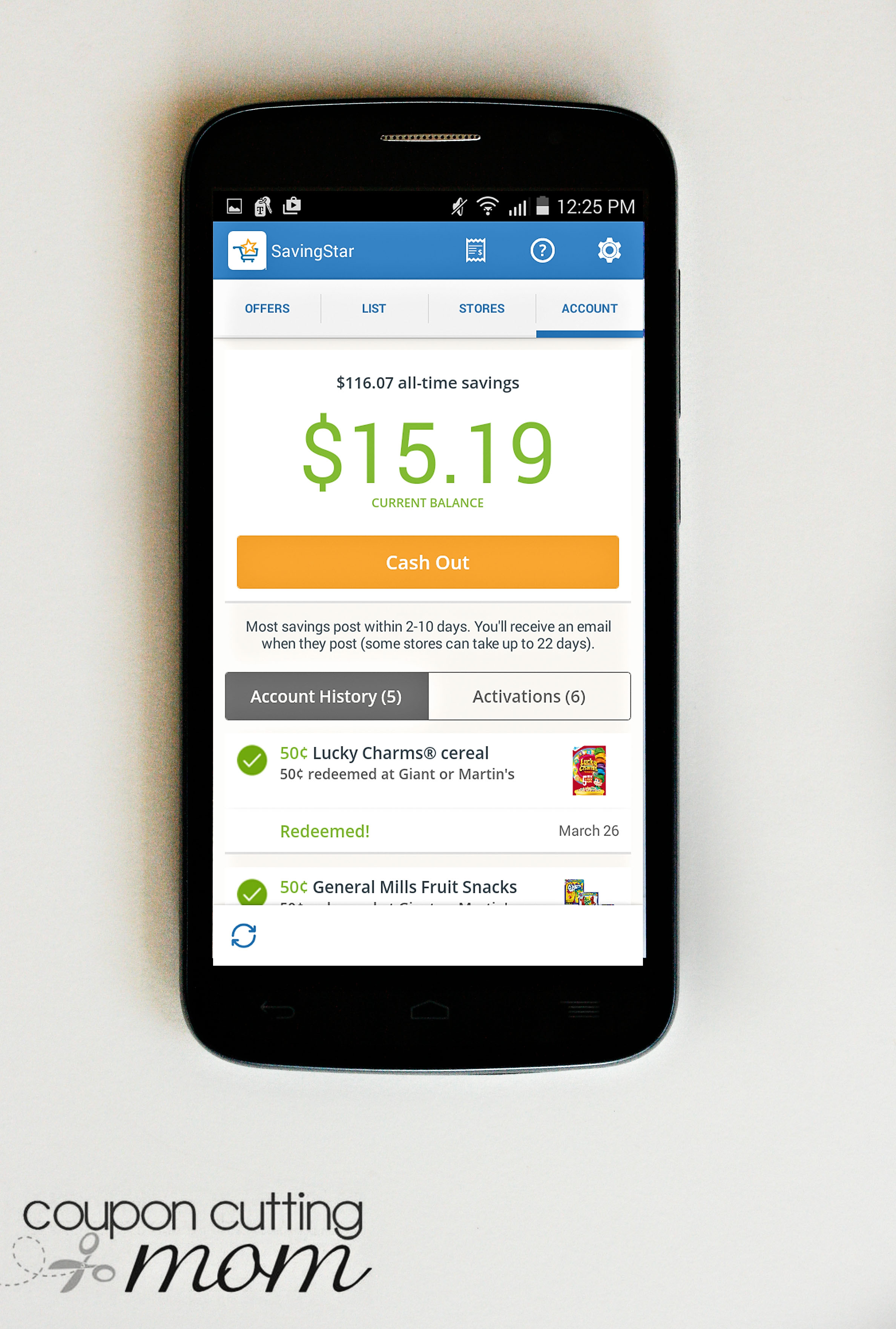 The eCoupons at
SavingStar
change on a monthly basis and must be "clipped" before your shopping trip if you are to receive the credit. Once you have $5 in your account you can cash it out via Paypal or for an Amazon gift card. I love that SavingStar eCoupons can be used in addition to sales and coupon.
This gives you three ways to save money on one product! 
2. IBOTTA
This app makes it very easy to save on things you are already planning to purchase. The list of places where you can use Ibotta is a long one and includes your local grocery stores, Walmart, Target, Lowe's, JCPenney, Lane Bryant, Best Buy, Chili's and much more.
Using Ibotta is easy. Simply choose the offers you want, and after you are finished shopping you will simply verify your purchases by scanning the item's barcode and snapping a picture of your receipt. As soon as your purchase is accepted and verified you will get the money deposited into your account. When you have accumulated $10 in your account you can cash it out via PayPal or select gift cards such as Walmart, Amazon and many more.
3. CHECKOUT 51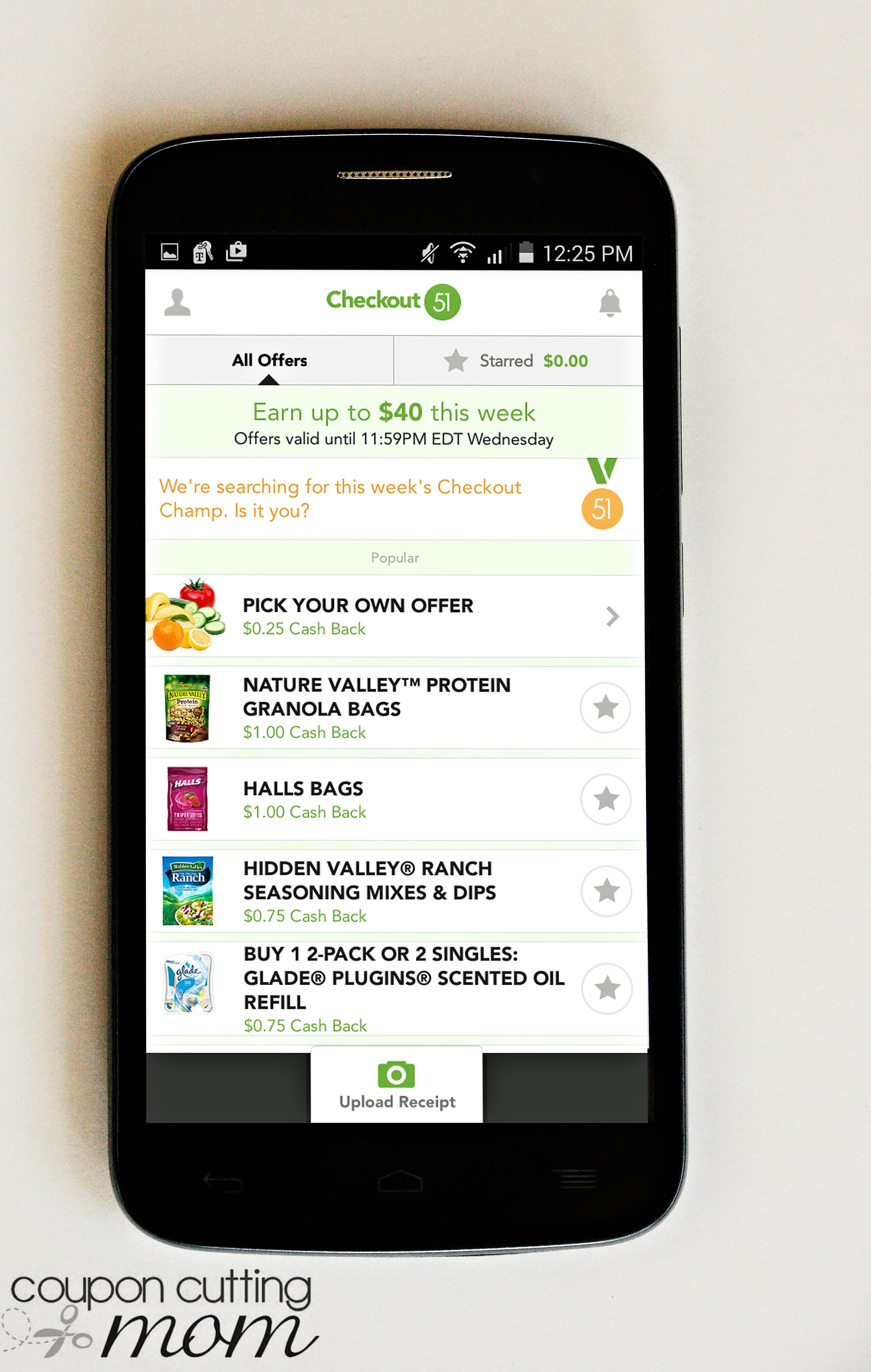 With the
Checkout 51 app
you choose the items that you are planning to buy and then you earn cash for purchasing them and snapping a photo of your receipt. The offers on Checkout 51 change every Thursday and typically include savings on any brand of milk, bread or eggs and various fruits and veggies.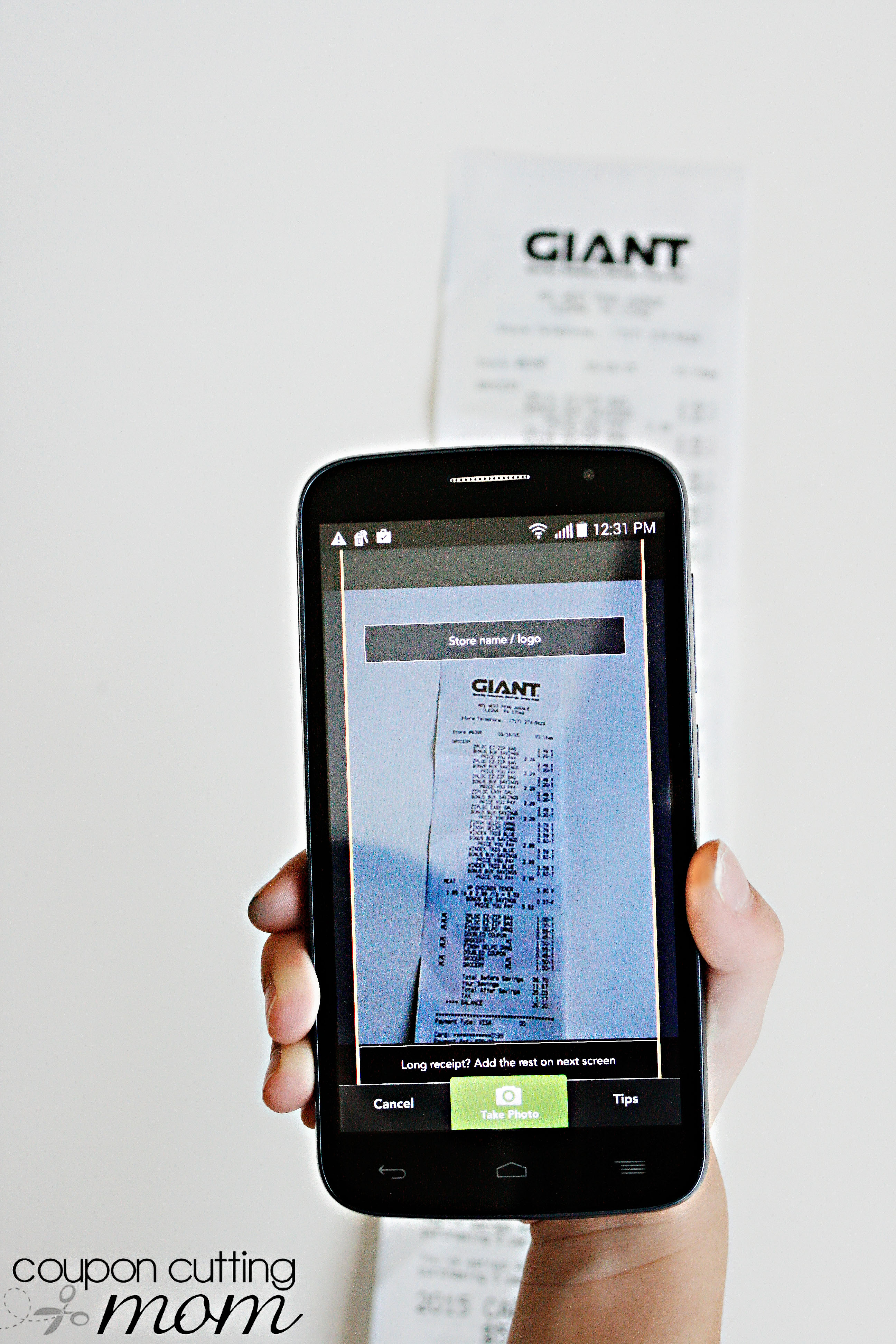 What I really love about
Checkout 51
is that
you can make your purchases at ANY store
. This means if you love to shop at Aldi and similar stores you this is the app for you.
4. SNAP
Snap helps you get cash back on your everyday grocery purchases when you upload a picture of your receipt. Offers on this app include brand-specific items as well as general things like cash back on ANY banana purchase. This app can also be used at ANY store.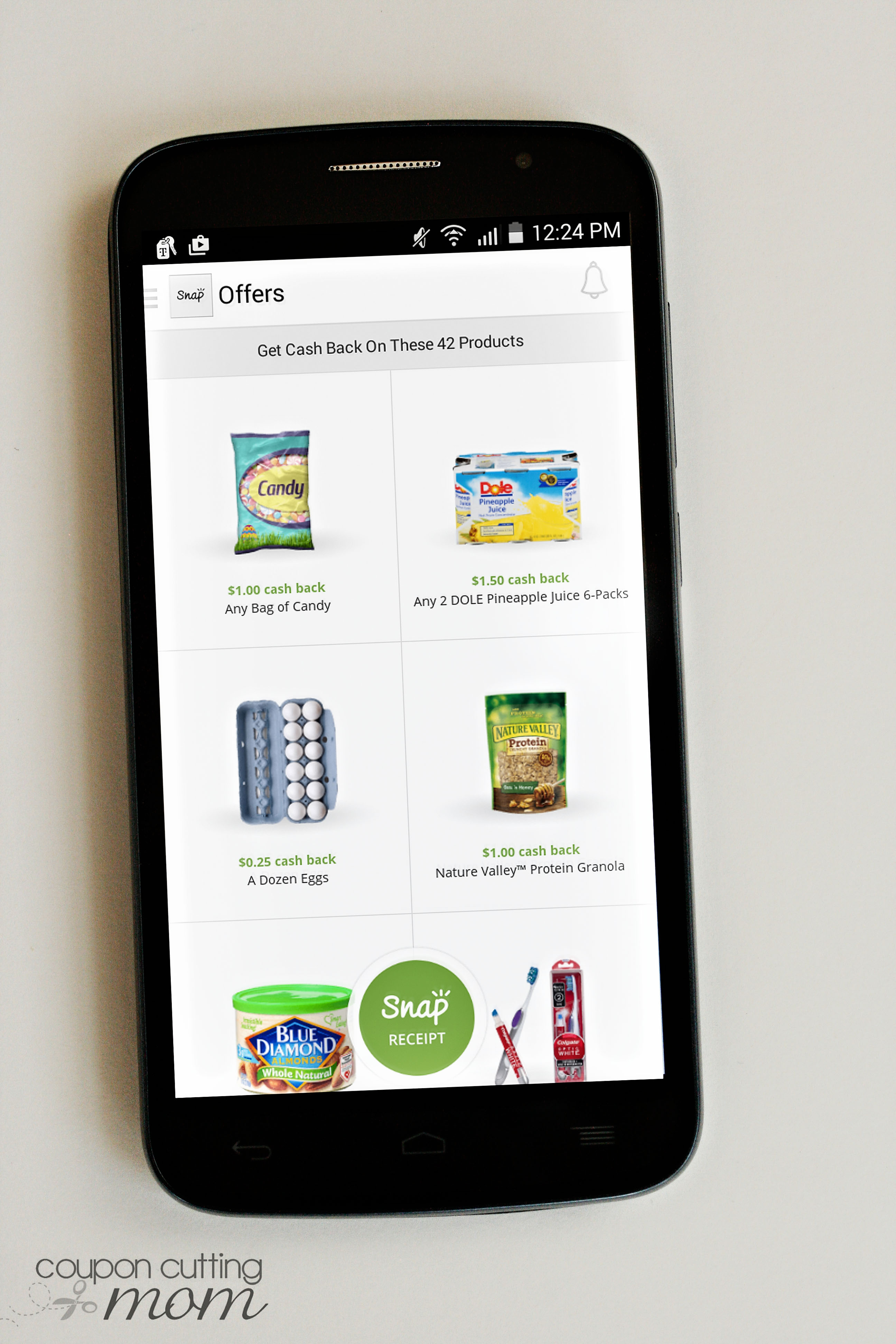 My favorite thing about
Snap
is that some of the offers have no limit and this means that you get cash back on every qualifying purchase. The other week I bought
16 cans of Dole pineapples
and received $0.50 back for EVERY can I bought. The only downside to the unlimited offers is that they go very quickly and you need to act fast to use them. When you have accumulated $20 in you account, Snap will send you a check.
5. JINGIT
The Jingit app is ready to help you save money and earn cash on featured brands. There are actually three ways for you to use this app. With Jingit you can watch short videos and earn money or you can scan bar codes while shopping in the store and earn cash that way. Also, you can purchase items from the featured brands and receive cash back when you scan your receipt. The money in your account can be redeemed for gift cards.
6. FAVADO
If you are ready to stop overspending on items you buy everyday, then you will want to check out Favado. This money saving app combines your local grocery store ads with coupons and lets you know where to head for the best deals on the items on your shopping list.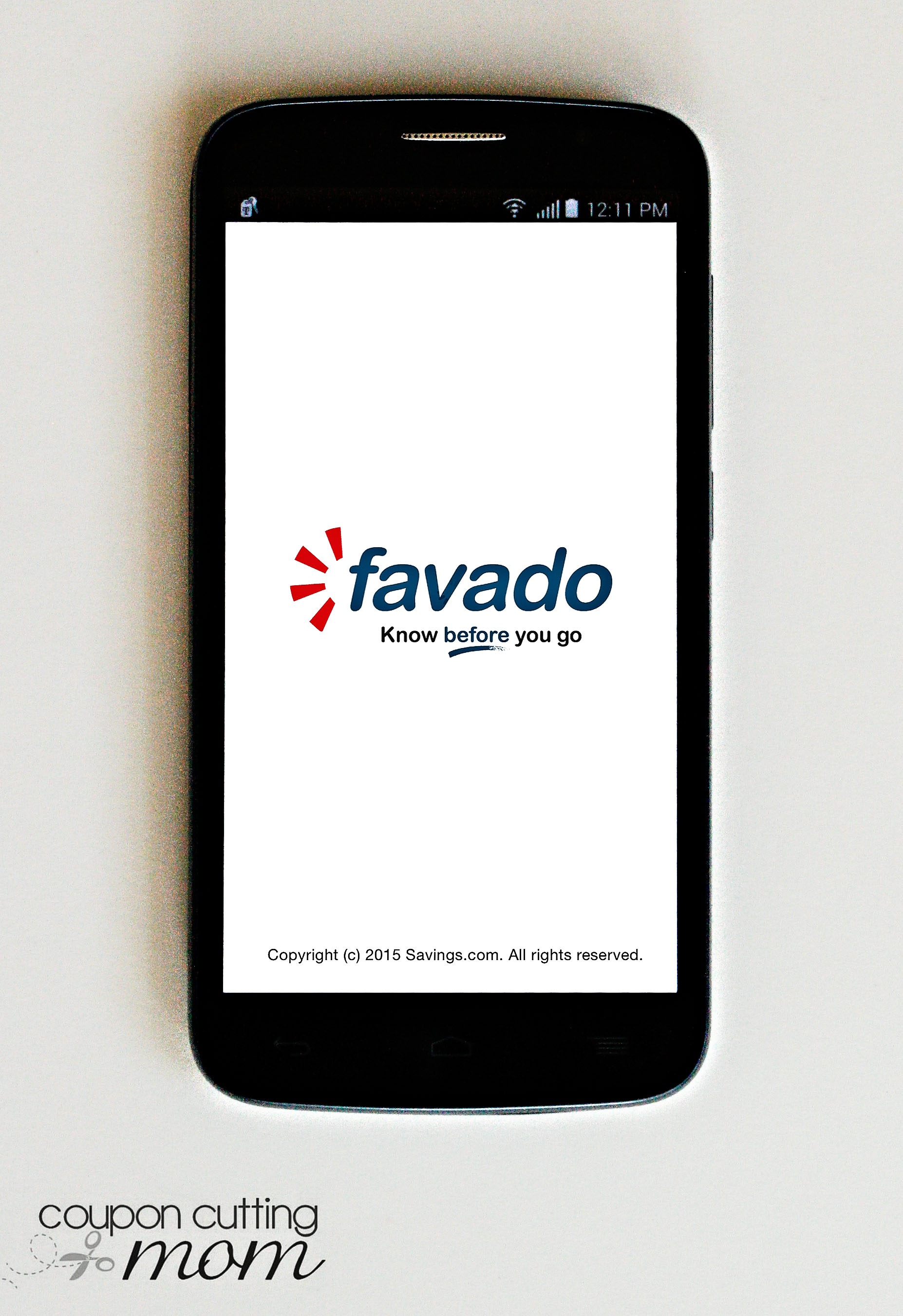 Favado also allows you to create a shopping list right on your smartphone. When you select your favorite items, products or brands Favado will notify you when and where they are on sale. Favado also allows you to compare all your favorite store sales at the same time.
Even if you are not a couponer, you will want to use Favado as it saves shoppers approximately 30% even without using ANY coupons!
7. KEY RING
While Key Ring isn't a money saving app as such, it is one that any shopper will find handy. No more being hassled by lots of bulky loyalty cards in your wallet or on your key ring. Simply scan your card's barcode with this app and it stores the code for you. Then while you are shopping just pull the Key Ring app up at the store and the bar code is ready to be scanned.
Lowest Priced Unlimited Plans
I realize that to use most of the money saving apps I have just talked about you will need a smartphone. For myself, I have found that with an inexpensive mobile plan I'm able to save enough money every month using the apps that it makes it well worth the amount I pay for my phone and plan. In fact, there are numerous times the amount of money I save with the apps exceeds the amount of money I pay for my monthly mobile plan!
Did you know that Walmart offers a Walmart Family Mobile plan for ONLY $29.88/month with Unlimited Talk, Text & Data that includes up to 500MB of4G LTE data! This is an awesome deal. Just the 4G LTE data plan makes this offer worth your money.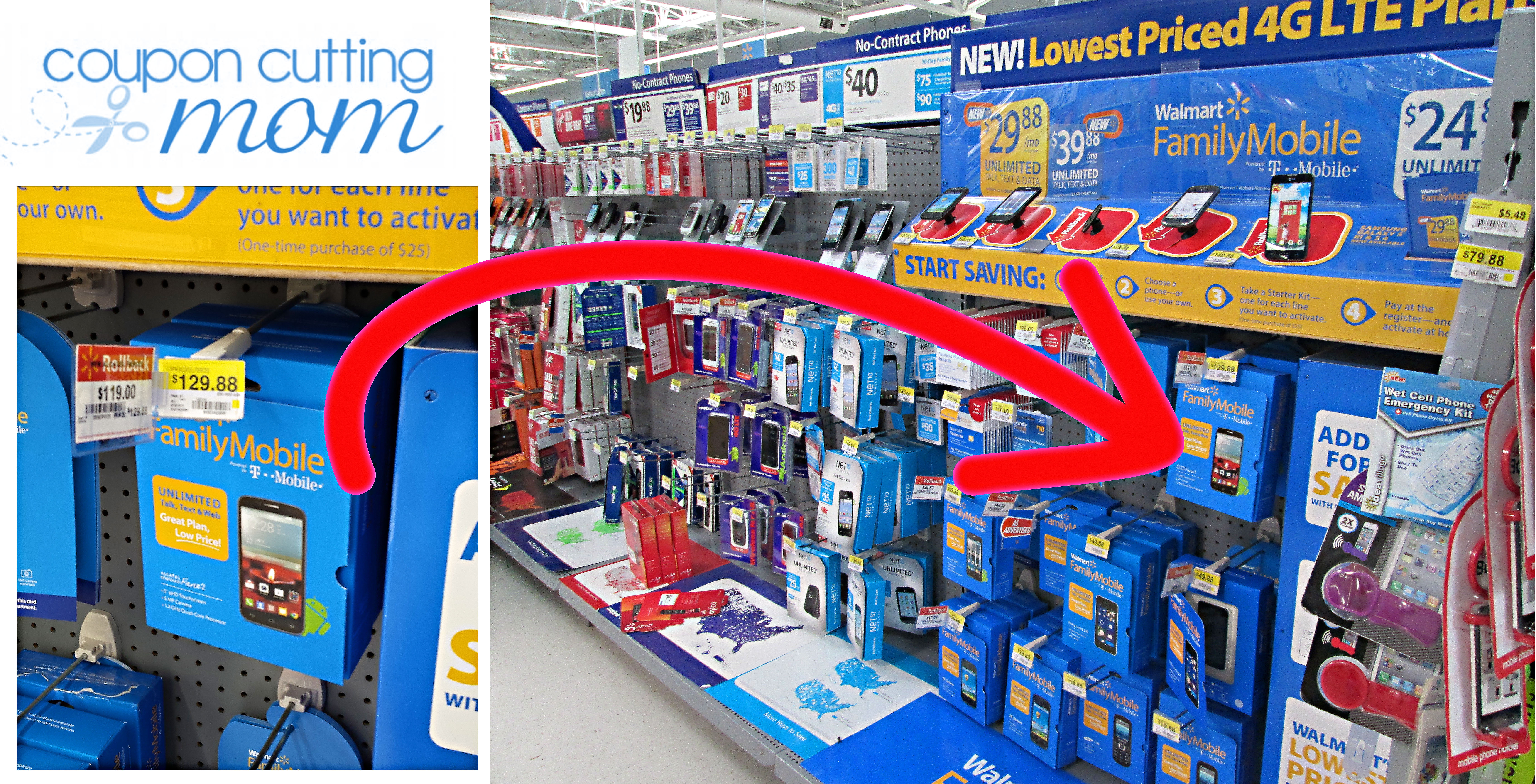 Pictured throughout this post is my Alcatel Fierce 2 phone that I recently purchased at my local Walmart. This is one sweet phone that is lightweight, has great color and screen resolution, holds a charge very well and is overall very easy to use. If you are looking to upgrade to a smartphone or even if you are just looking to upgrade to a new phone/plan, then let me highly recommend the Walmart Family Mobile Plan and this  Alcatel Fierce 2 phone.
Disclaimer: All prices for phones and plans included in this post are accurate as of the date of posting; however, these prices are subject to change. Please refer to
this link
 or your local Walmart for current pricing.
So tell me, what apps do you use that save you money while you are shopping?