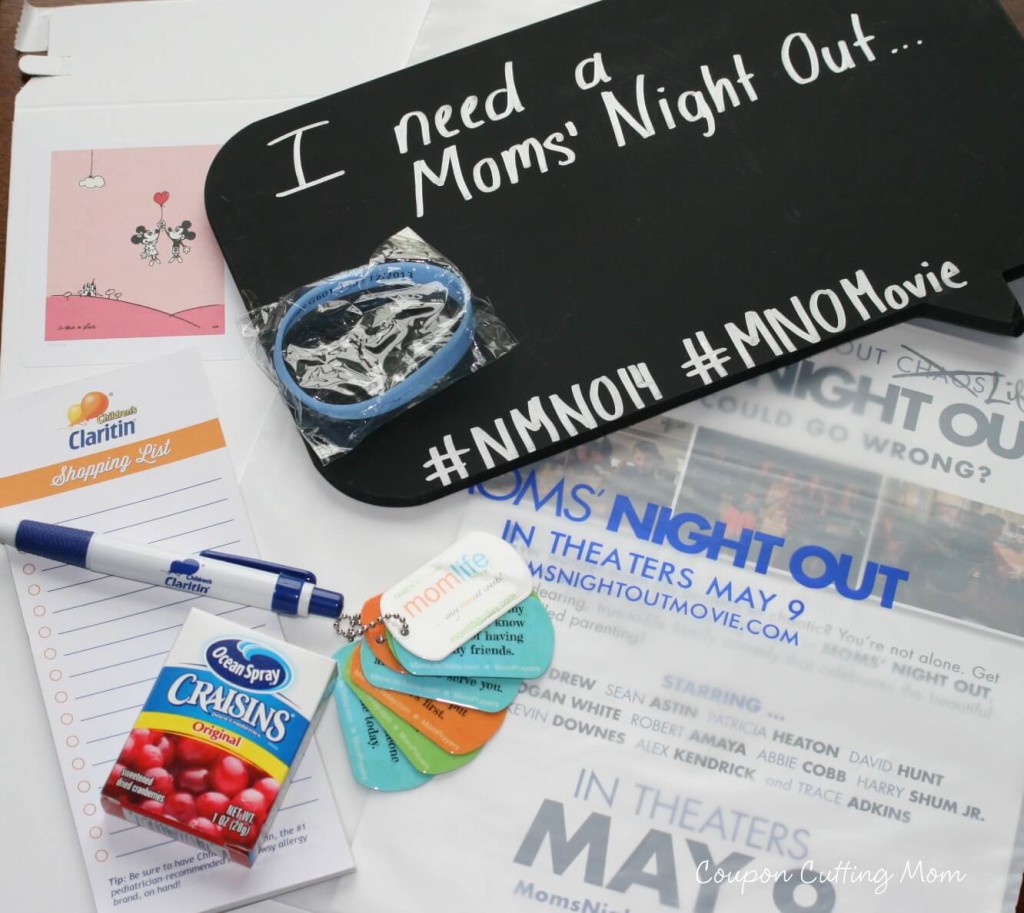 Moms did you know there are two days in May just for you? There is Mother's Day and also National Moms' Night Out. If I had to figure out which of these two days are my favorite I think I would have to go with the Moms' Night Out. While I totally love my kids and being a mom there is something about a break even if it is only a few hours of fun with some fabulous friends that totally recharges me and makes me ready to head home and be a mom again.
This year National Mom's Night Out coincided with the release of the movie, Mom's Night Out. This film is a comedy starring Patricia Heaton, Sarah Drew, Trace Adkins and others that tells the story of some moms who desperately needed a moms night out. The night these moms planned didn't go at all as they were imagining yet it all turned out perfectly in the end. I had the wonderful chance of watching this laugh until you cry movie with a great group of moms that I'm lucky to call some of my best friends.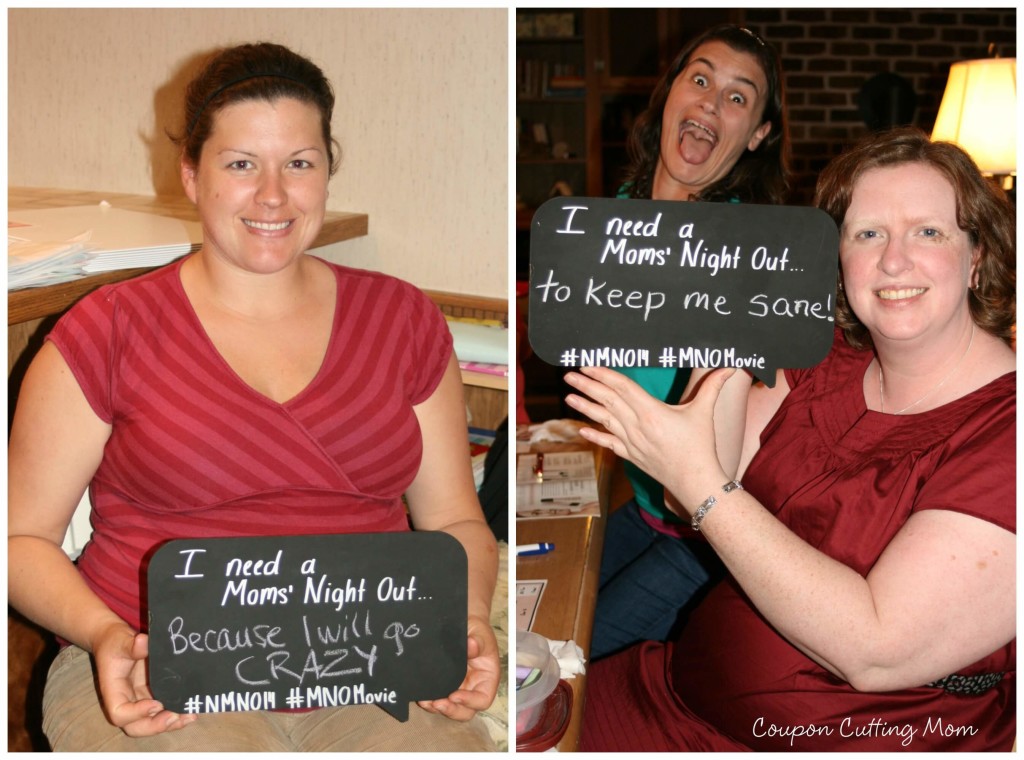 Thanks to MommyParties, I was able to host a party with my mom friends and enjoy some cool swag from Mom's Night Out, yummy food, and a relaxing evening complete with some facials compliments of one of the lovely guests.
It really was a great evening and I'm so thankful for the wonderful friends who attended this party. I look forward to hanging out with all my mommy friends soon again. What would you like to do on a mom's night out? I hope you will call some of your girlfriends and take some time to go watch the movie, Moms' Night Out.
Thanks again Moms' Night Out for sponsoring this event.
Coupon Cutting Mom received one or more of the products mentioned above free for evaluation purposes. Regardless, all opinions expressed are still 100% my own.