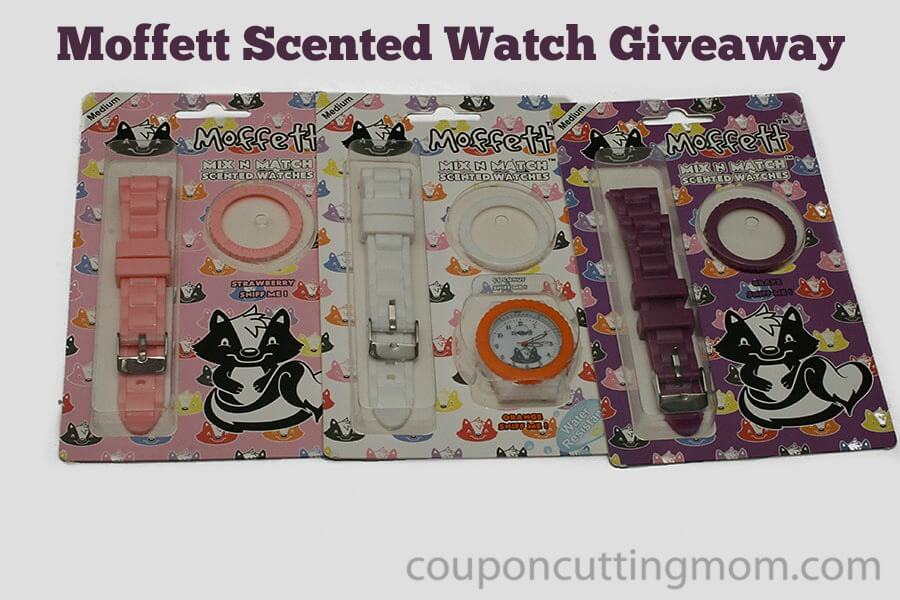 I always love finding fun accessories and items for my 9-year old daughter and when I found the Mofett Mix N Match Scented Watches, I knew I had hit the jackpot. I mean really what kid isn't going to love a super fun watch that is fruit scented?
Moffett is an adorable skunk mascot who has a rather interesting ability that allows him to determine his own scent just by thinking about certain fruits. This story is the inspiration behind the Moffett interchangeable watches. These watches are fun for mixing and matching color schemes and scents and are great for kids, tweens and even those who are still young at heart and want to wear the scent of their favorite fruit on their wrist.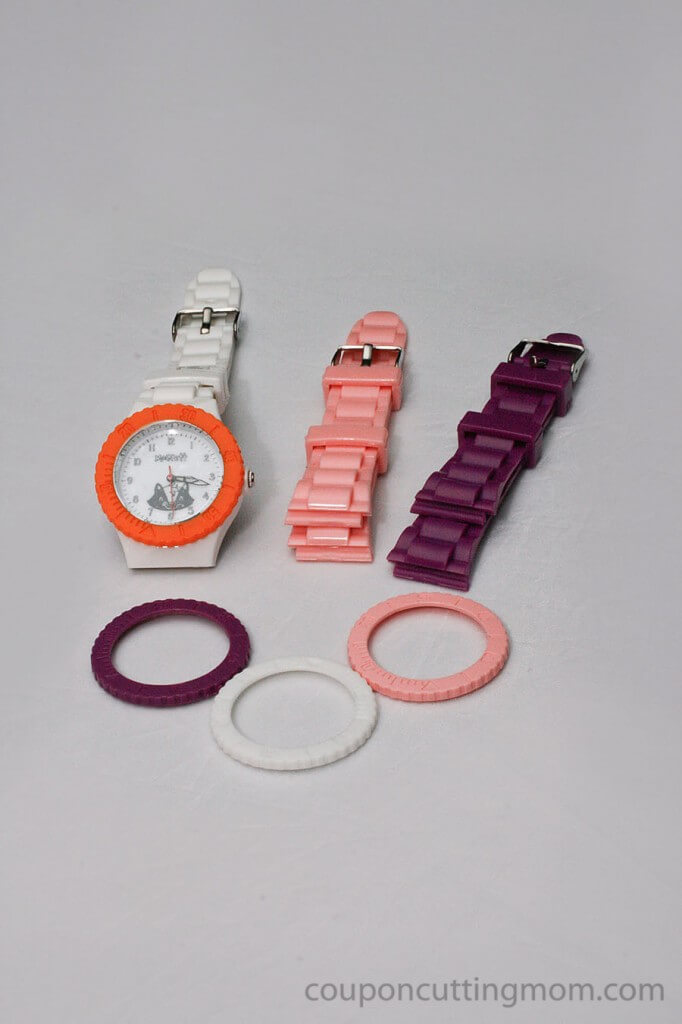 Moffett offers both
Starter Sets
and Mix & Match Sets. The Starter Packs are available in two options: a white watch that comes with an orange and coconut scented dial or the black watch that comes with the candy apple and black currant scented dial. The
Mix & Match Packs
come with an interchangeable band and scented dial in eight different scents. The available juicy fruit scents are: strawberry, black currant, coconut, blueberry, candy apple, grape, orange and pineapple. These bands and dials then slide onto the watch from your starter pack.
Snapping a new dial on the face and sliding the new plastic bands onto the watch from the starter pack is very easy. Being able to switch bands and dials allows you to switch up the look and even scent of your watch. My daughter's favorite combo is the grape and strawberry scents together. The scent that comes from the bands and dials, is just the perfect amount and not at all to strong or overpowering.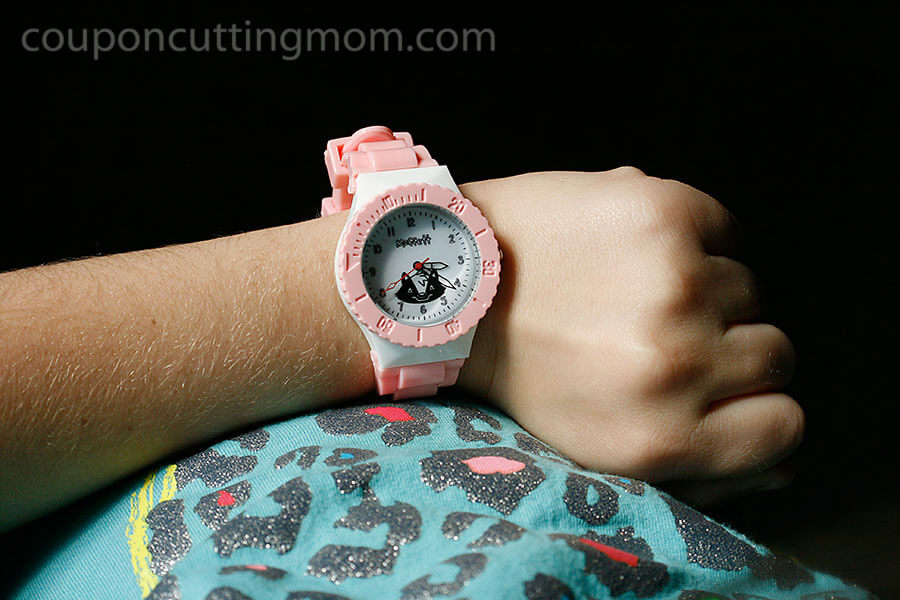 A Moffett watch face has very clear and easy to read numbers which makes this watch perfect for someone who is just learning to tell time. Moffett the skunk on the watch face also adds a fun touch. The band length on a Moffett watch is made to fit a large range of wrist sizes. My 9-year old needs the smallest setting for the watch to fit her but I was also able to find a comfortable fit for my wrist as well with the same band.
A Moffett watch would make a great gift for anyone this Christmas. Be sure to follow Moffett on Facebook and Twitter to stay up to date on all their latest news and offers.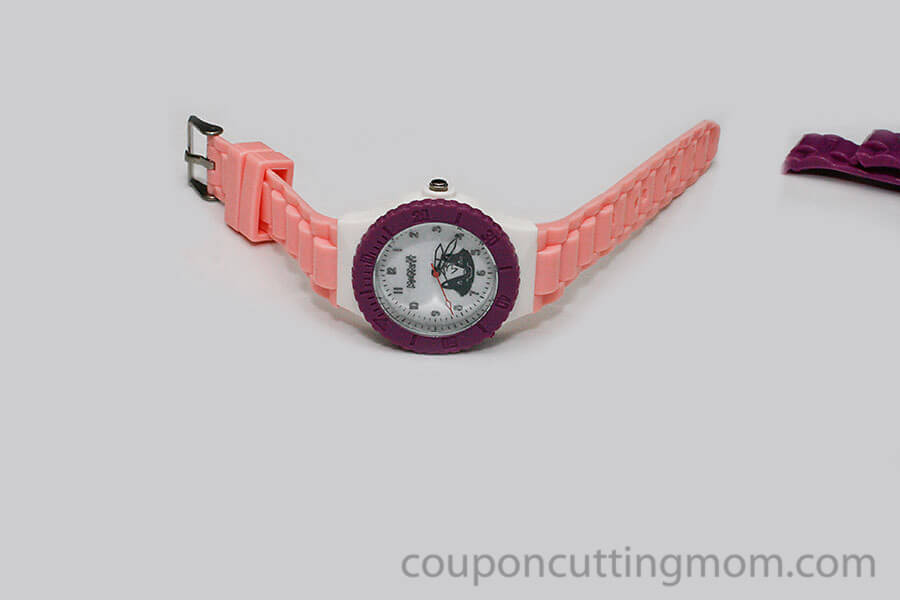 Moffett is generously offering a Coupon Cutting Mom a Starter Pack and two Mix N Match packs! This giveaway is open to US residents ages 18+ and ends at 12 midnight ET on December 18, 2014.
Good Luck and Merry Christmas!
.
Coupon Cutting Mom received one or more of the products mentioned above free for evaluation purposes. Regardless, all opinions expressed are still 100% my own.