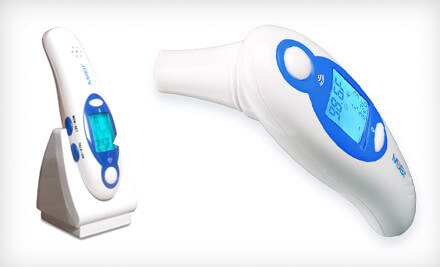 What is more frustrating than having a sick kid in the middle of the night and not being able to find a thermometer that works?
Groupon is offering Mobi DualScan digital thermometer for the ear and forehead for only $16.00. This thermometer has a list price of $34.95.
This thermometer tells temperature in just two seconds and stores the last 20 measurements. It also includes voice readout and a mini flashlight. Sounds like the perfect way to take a sick kids temperature.