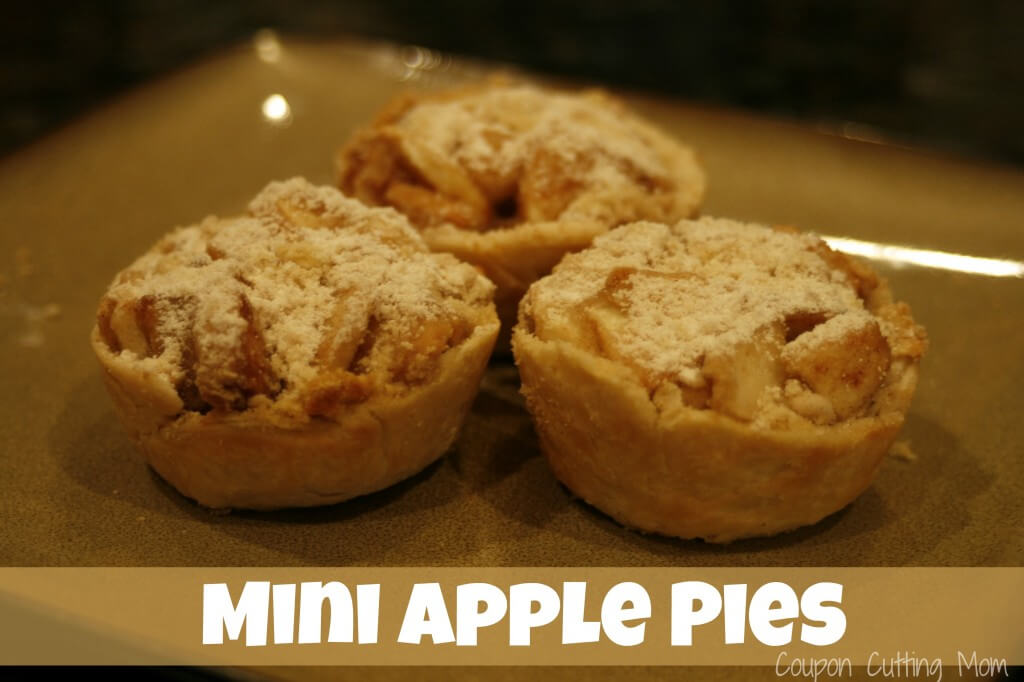 When fall weather comes around I start thinking of my favorite fall pie – apple. There is nothing like some hot apple pie and ice cream on a fall evening. Instead of baking a whole pie, I decided to make Mini Apple Pies. These mini pies are baked in a cupcake/muffin pan and are just the perfect one size serving. Not only are they easy mess free way to eat pie but they also make a great addition to any lunch box.
I enjoy baking and usually have 2 helpers wanting to help measure and stir whatever recipe I'm mixing up. This recipe is a great one for the kids to help whip up. I mixed the dough from scratch but bought pie crust would also work in this recipe. We used a large plastic drinking cup to cut the dough into circles that fit neatly into the muffin pan.
Mini Apple Pies
Dough:
2 cups all-purpose flour
3/4 teaspoon salt
2/3 cup shortening
6 to 7 tablespoons water
In a bowl, combine flour and salt; cut in the shortening until crumbly (a pastry blender is perfect for this step). Gradually add water, tossing with a fork until dough forms a ball. Divide dough in half. Roll out on lightly floured surface until about 1/4″ thick. Cut into circles and press into muffin tins until all the way up each side, to form little bowls. I mixed up half of this dough recipe and I had enough to line 8 tins.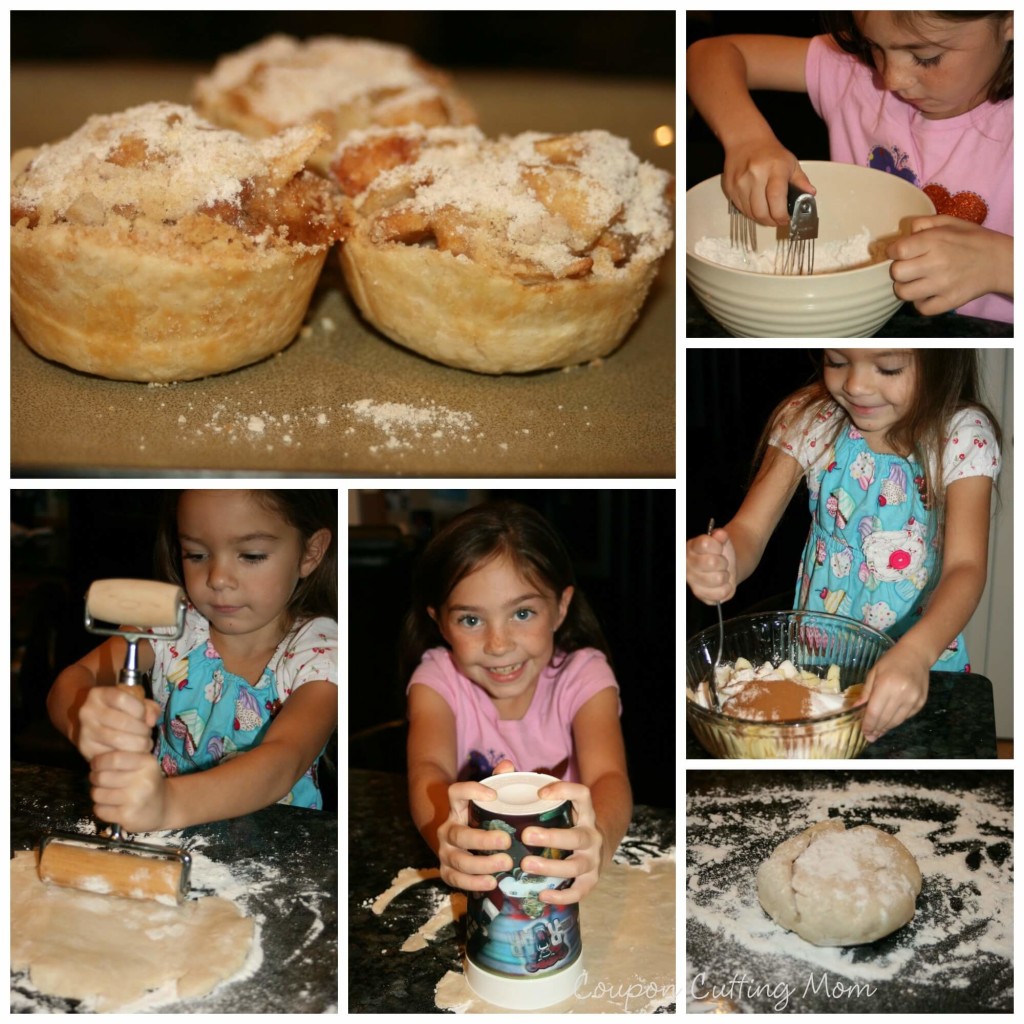 Apple Filling:
4 cups peeled, cored and diced apples
6 tablespoons flour
3/4 cup sugar
2 teaspoon cinnamon
Combine and mix thoroughly. Fill each dough lined muffin cup with the apple mixture.
Crumb Topping:
1/2 c. packed brown sugar
1 stick butter, soft
1 cup all-purpose flour
Mix together by hand until crumbly. Sprinkle on top of each mini pie. Bake at 375° for approximately 18 minutes or until crust is lightly brown and apple mixture is bubbling. When cooled, remove each pie from the muffin pan and enjoy.