I was provided with complimentary products from mifold to facilitate this post. Regardless, all opinions expressed are still 100% my own.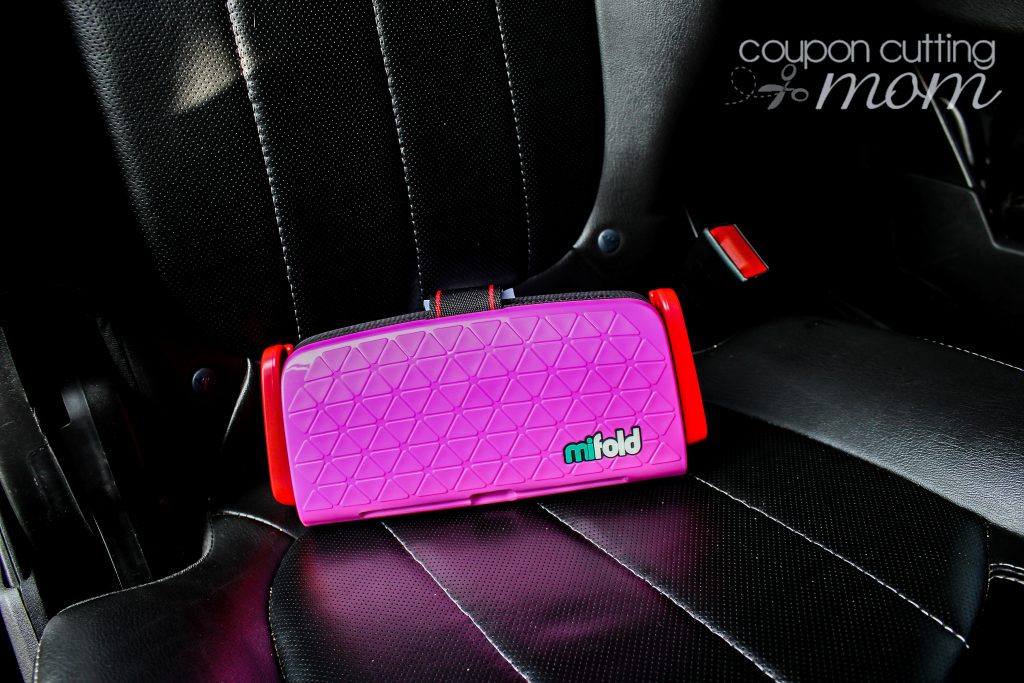 Make Travel With Kids Easy With mifold the Grab and Go Booster Seat
While out and about traveling on the roads every parent wants to keep their kids safe. Cars have come so far in the way of safety over the years, but seat belts seem to be made with an adults height in mind. A booster seat is the way to keep bigger kids safe while traveling and bringing the seat belt to the correct place on their body to protect them. My family and I live in Pennsylvania and our seat belt law says kids ages 4 to 8 years old must be in an appropriate booster seat. My kids are on the low end of the growth charts and so I felt their weight and height wasn't at the point where it should be at 8-years old to let them stop using their booster seats. My older daughter used her booster seat until she was 11 years and my younger daughter is 9-years old and still using a booster seat even though she sometimes complains no one else her age uses a seat like this anymore. Recently I was contacted about trying out the mifold booster seat. When I read that this seat is for kids ages four to twelve years old and it is 10x smaller than a regular booster seat I knew I wanted to give it a try.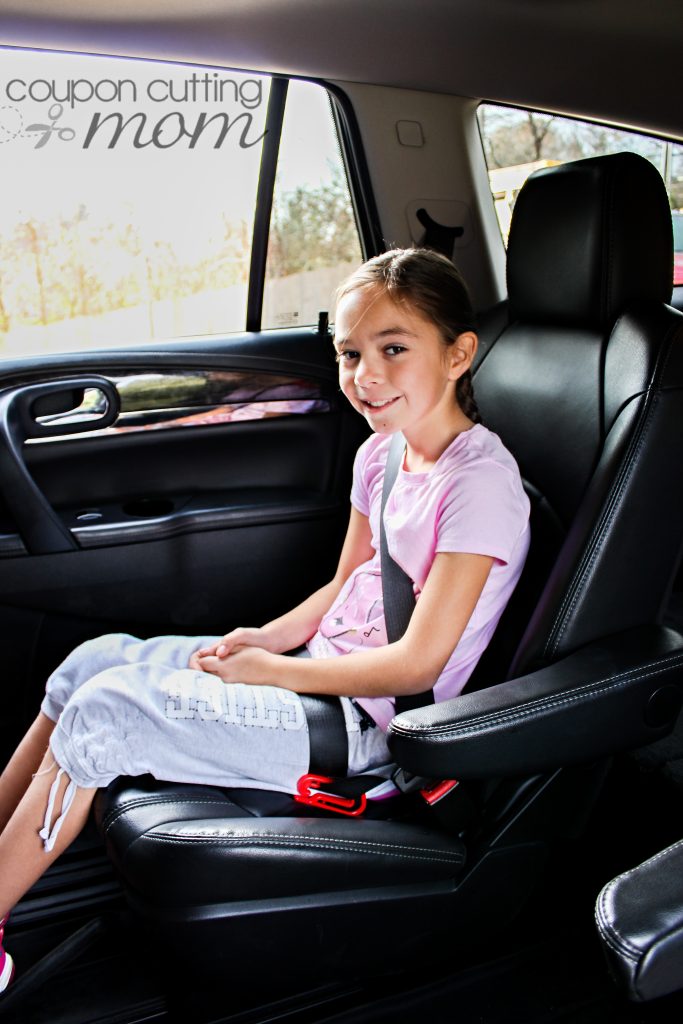 This Grab and Go car booster is the seat that brings the seat belt down to the level that correctly fits the height of your child rather than the traditional booster seats that lift your child up, so the belt fits correctly. Unlike other booster seats, with the mifold, only the lap belt goes through the lower belt guides. There is also a clip that keeps the seat belt out of your kid's face and neck and onto their shoulders exactly where it belongs.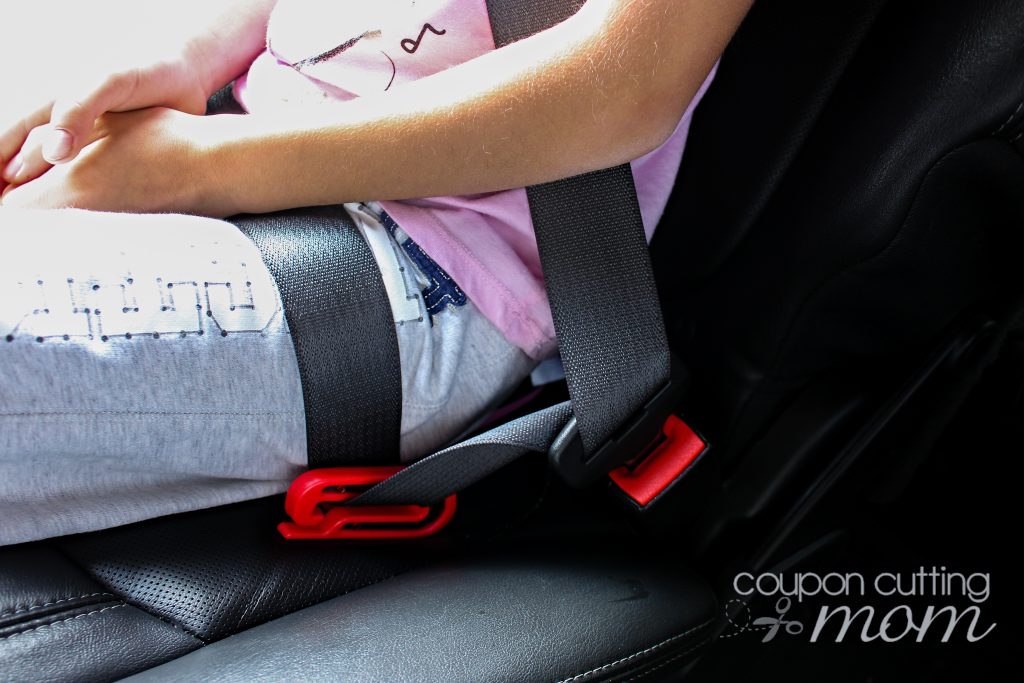 The mifold is super portable as it folds as small as paperback book making it small enough to fit in your handbag, into the glove compartment or into a kid's backpack. This size makes this booster seat perfect for traveling, carpooling and fitting three kids in a row even in smaller cars.
This foldable grab and go booster seat is so easy to set up. The mifold unfolds revealing the flat foam surface that sits directly on the seat of your vehicle. The seat part of this product is made with supportive DenseFoam with unique FrictionFabric. These products make the seat easy to clean and keep the seat from slipping and keep it cool even on the hottest of summer days.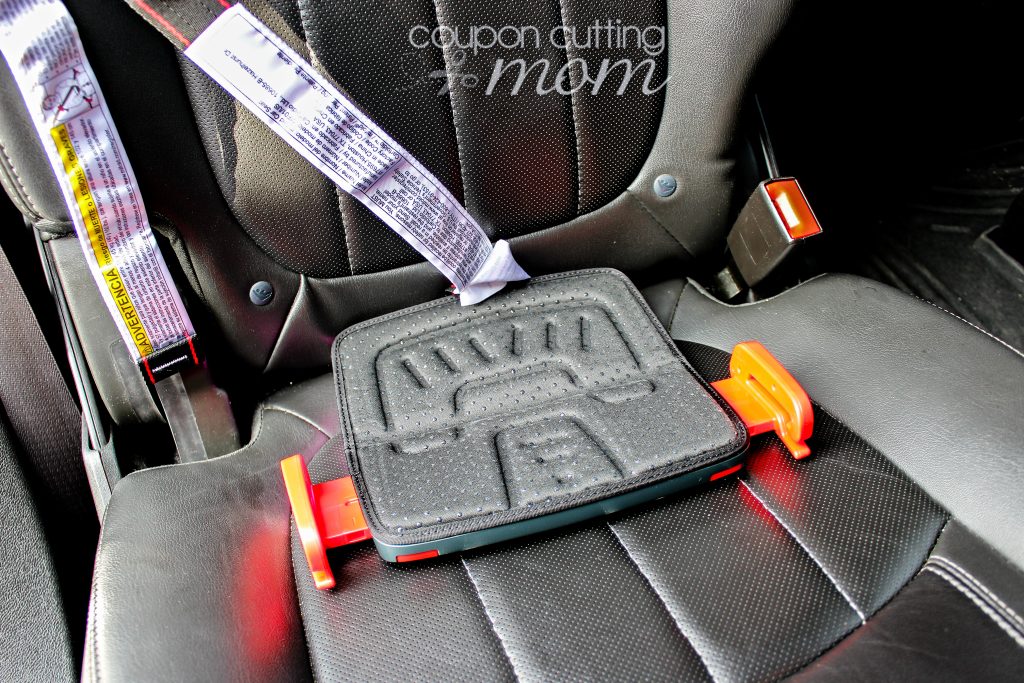 The lap belt guides are adjusted by the two buttons one on each side of the seat that can be pulled out in order to extend the lower belt to the perfect position for your child. These guides are designed in a that easily allows one to slide the lap portion of the seat belt into the guide with minimal effort all while holding the belt correctly. With the guides, this seat fits kids from 4 to 12 years old and 40-100 pounds in weight.
Unlike most booster seats with the mifold, there is a Quick Clip. This clip allows for quick, easy and accurate adjustment for kids of all torso heights and holds the car's seat belt down close to your kid's shoulder rather than having the belt resting at their neck or face. You simply open the plastic hook to length or shorten the strap and close the lock to hold it in place.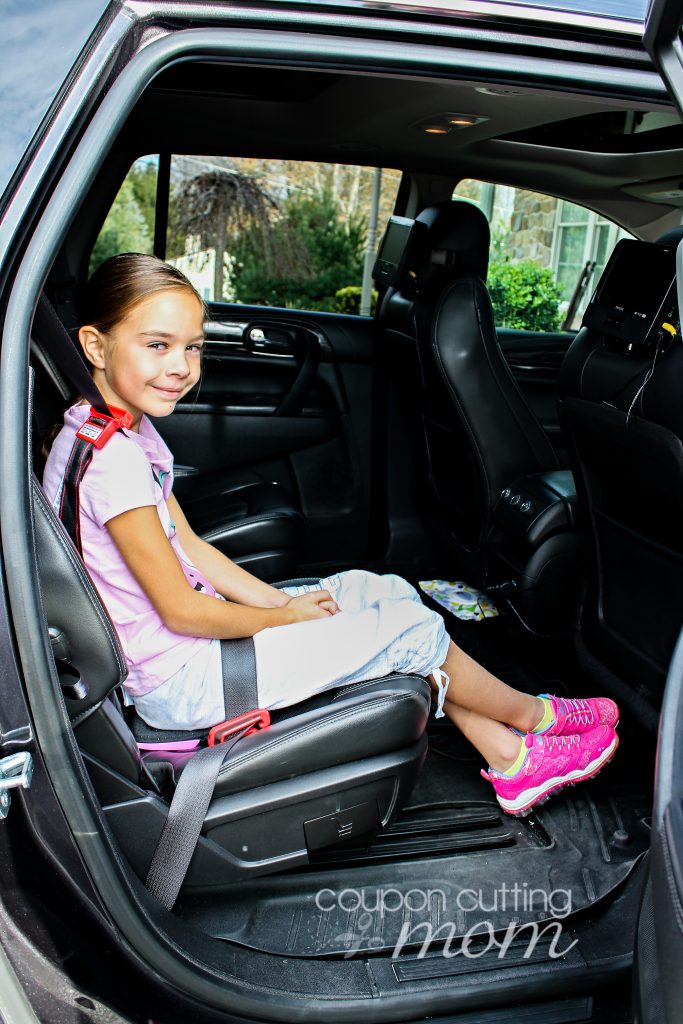 Check out the following video to see the mifold grab and go booster in action.
Be sure to visit the mifold site HERE to learn all the details about this seat and also to purchase this most advanced, compact and portable booster seat ever invented! The mifold comes in six colors pretty colors: Perfect Pink, Denim Blue, Lime Green, Slate Grey, Pearl Grey and Yellow Taxi.