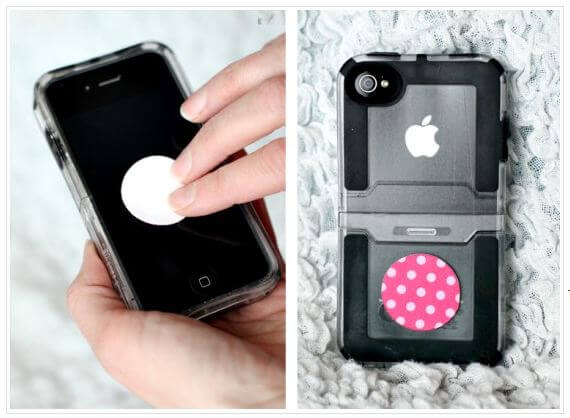 These Microfiber Sticky Screen Cleaners are on sale today for only $5.00. Shipping is a flat rate of $0.99.
Never have a dirty screen again!  These sticky screen cleaners can be used to clean cell phones, cameras, tablets & more.  The front side of the circle is a micro cleaning cloth that cleans dirt & fingerprints without scratching.  The back side is a sticky adhesive.  Each circle measures approximately 1 3/16 inches.
To use:
Apply the sticky side to your phone or other device.
Remove and clean the screen with the microfiber side.
Rinse circle in water to re-activate the adhesion, reapply to your device and use over and over again.
Each package contains 6 polka dot cleaning circles.
Get your Screen Cleaners here as this offer is good 2/13 only.