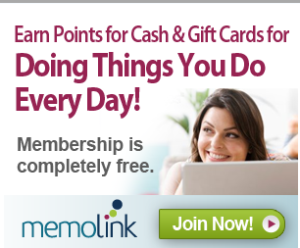 If you are looking for a way to make a few extra dollars from home, doing surveys can be a great way.
Memolink is a rewards program that loves helping it's members earn poins for rewards like cash or gift cards.
Sign up today for your free account and start earning a few extra dollars.