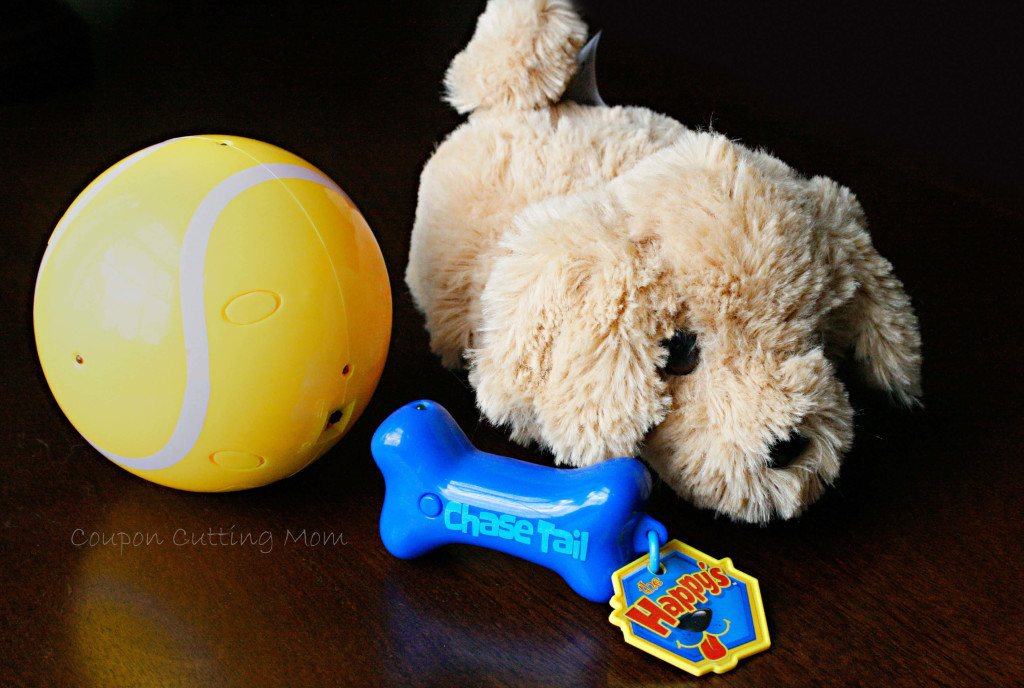 We don't have any pets at our house or rather I should say we didn't have a pet until recently when we got a super cute dog from
The Happy's
. The Happy's are a new sensation from Cepia, the makers of the very popular ZhuZhu Pets. These dogs and cats are absolutely adorable and interactive motorized plush toys that really are the next best thing to a real live pet. Just like a real pet, The Happy's play, sit, spin, do tricks, pounce and more.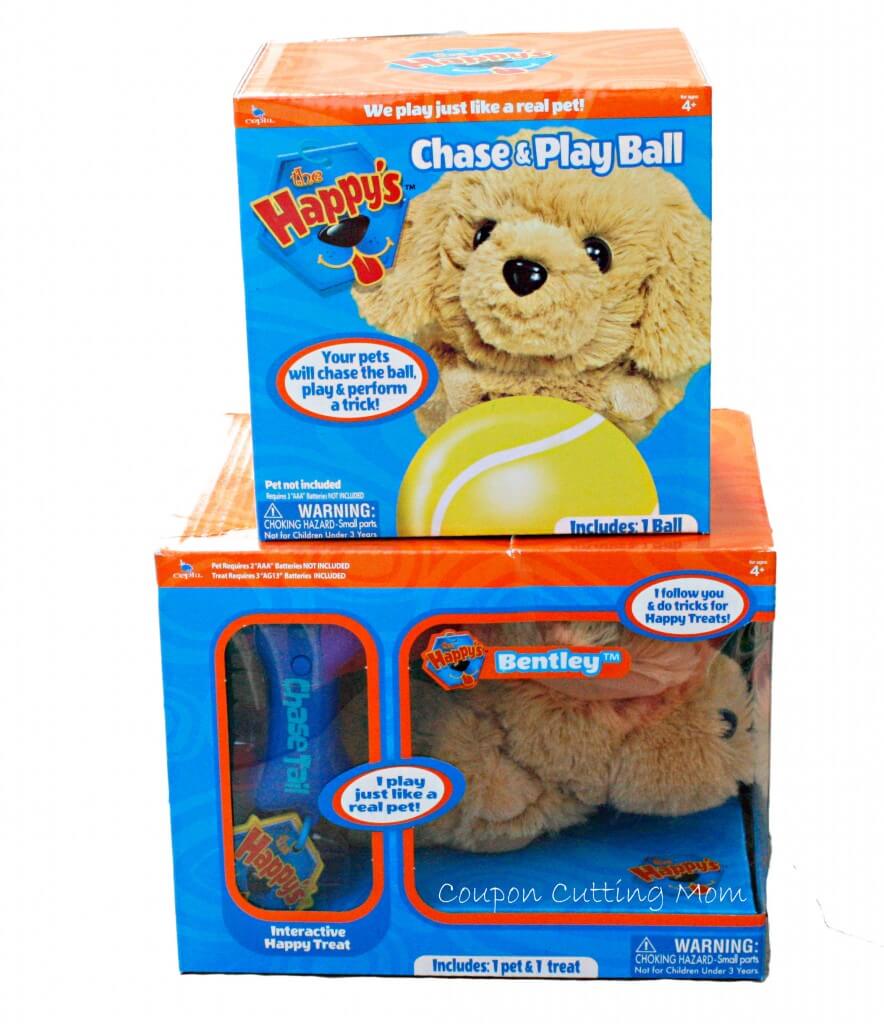 The Happy's we received for this review is
Bentley the Retriever
. My daughter fell in love with this super cute dog as soon as we opened the package and Bentley has been "running" all around our house ever since. With the little dog bone remote control, she can get her dog to follow her around the room, spin around and catch his tail, and more. Bentley is so much like a real dog that my daughter commented now I really have my own pet. The best part about this pet is that he doesn't need to be fed or any of the other things that real live pets need on a daily basis. All Bentley needs is 2 AAA batteries and he is good to go.
We also received the Chase & Play Ball with our Bentley pet. This fun ball has three modes. In the Gather mode you get to watch your pet go and find the ball. With the Trick mode your pet will perform a trick when he gets close to the ball. He will also push the ball around and continue playing with it after performing his trick. Then in the Sleep mode the ball will go to sleep to conserve battery power. Simply shake the ball lightly to wake it again.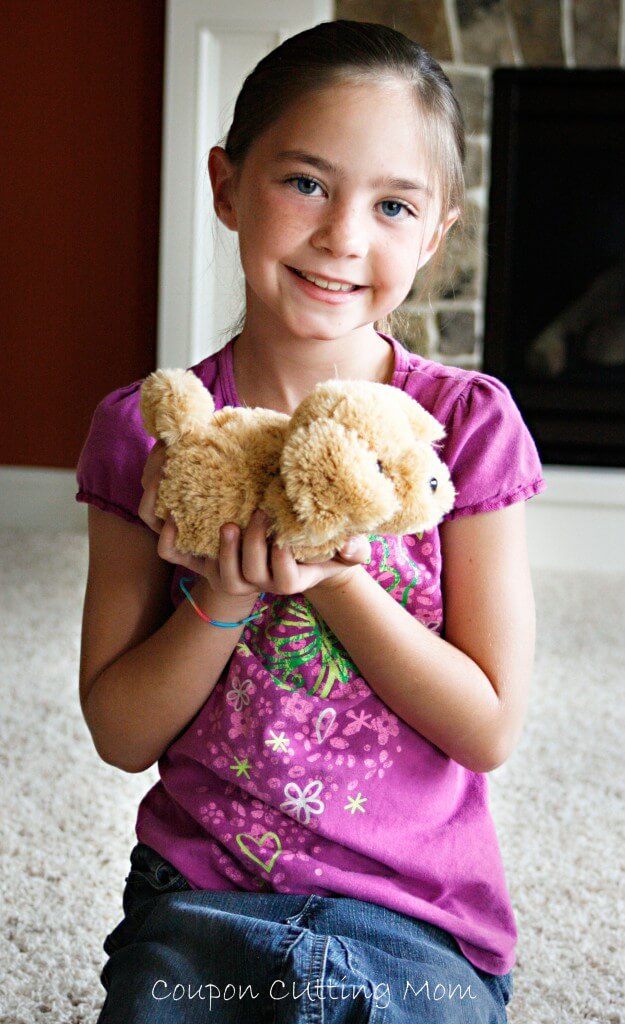 There are also
additional accessories
available for The Happy's pets. These items include skateboards, cars, playground, and more. I love toys like this because that means at my daughter's next birthday, Christmas or anytime I need a gift for her, I can buy her a new Happy's pet or more accessories and keep adding to her collection of Happy's. The best part is that the pets and accessories are all fully interchangeable and all work together at the same time. This also means that if you have more than one kid, they can all play with The Happy's pets together and have all their pets running, playing and interacting together at the same time.
Watch this short video to see The Happy's in action.
The Happy's pets appeal to both boys and girls and will create hours of fun play time for any child. Which of the The Happy's pets will you be buying? These fun pets can be found at Toys R Us, Walmart, Target, Justice, and Radio Shack.
This post is part of a sponsored campaign with Cepia LLC and MomSelect. All thoughts and opinions are my own.