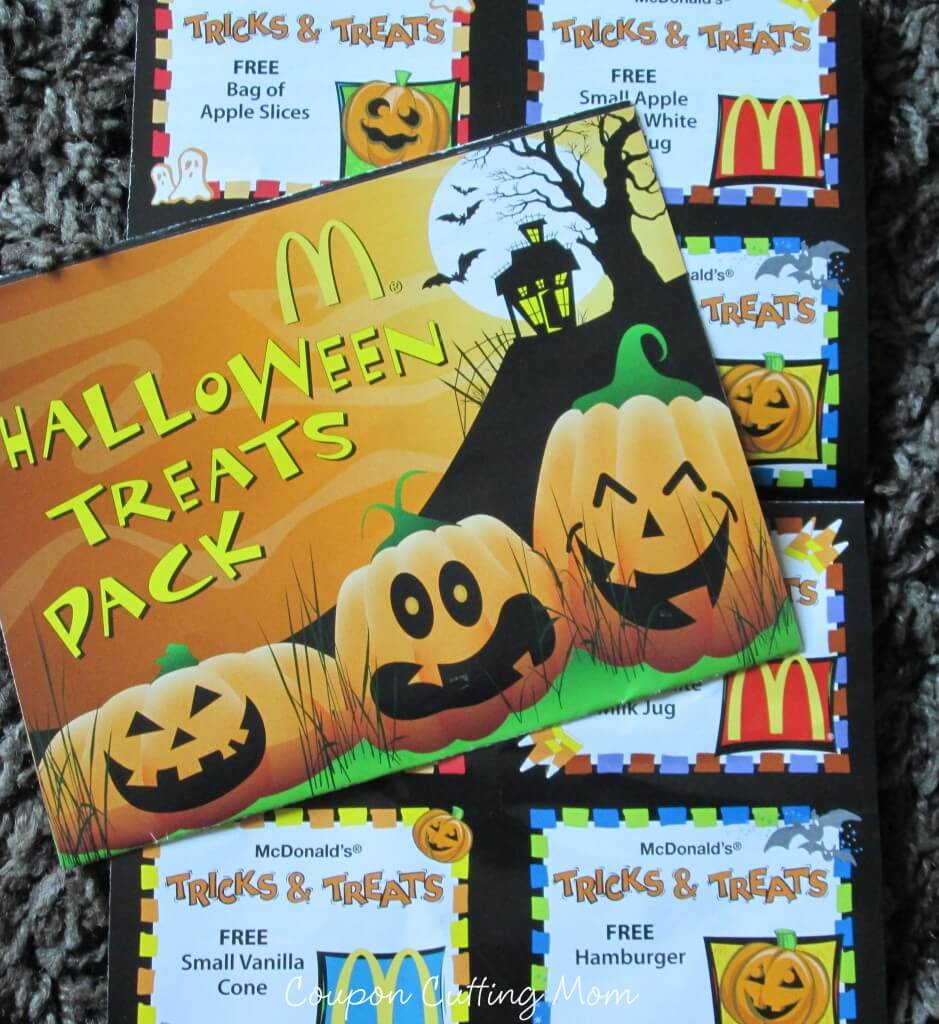 The Halloween Treats coupon booklets are back at McDonald's. For only $1 you get a booklet with 12 coupons for 4 FREE Apple Dippers, 4 FREE Small Ice Cream Cones and 4 FREE Apple Juice or Milk Jugs! The coupons are valid 11/1/13 – 12/31/13.
I like to keep these coupons in the car and use them to surprise the kids with an after-school snack or for a just because treat. This is the perfect way to earn cool mom points, for only $1 you end up with 12 freebies that the kids will love.
Have you found these books at your local McDonald's?