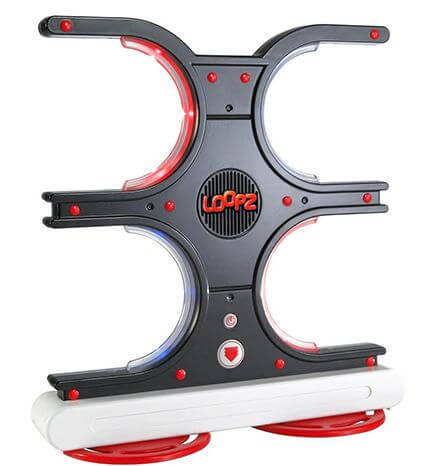 Don't miss this deal on the Mattel Loopz Game. You will pay only $9.99 for this fun game and shipping is FREE! This game normally sells for $40, making this a savings of 76%.
Prepare yourself for a game unlike any other! Loopz 4 semi-circular rings each have a motion sensor to detect your motion. Players follow the blinking light and music patterns by passing their hands in and out of the Loopz in a timely fashion. Get the pattern wrogn 3 times and you are out. As the round progresses, the patterns become more complicated and faster. Loopz will keep track of your progress and rate your performance.
The game challenges players to get up off the couch and use their dexterity to meet the challenge. The simple controls will challenge your memory, flexibility, rhythm, reflexes as you progress through the many different levels. Single Players or groups of four will have hours of fun trying the 7 different games.
Get you Loopz game today as this sale is good 11/23 only.