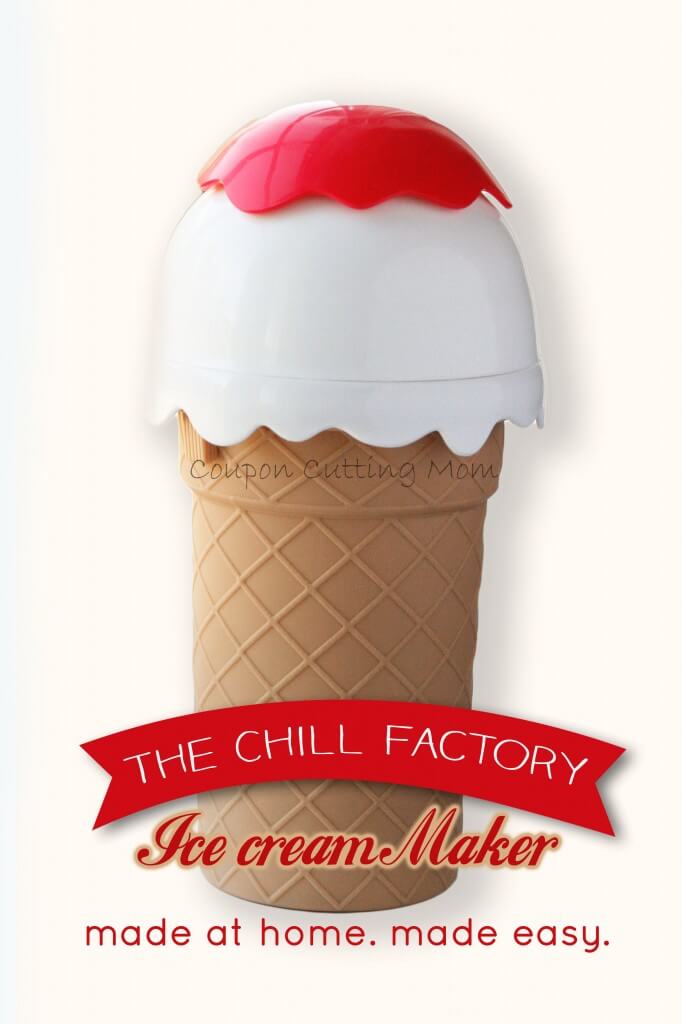 I have two daughters and both of them are huge ice cream fans. They love a bowl of ice cream, a soft serve cone, and ice cream any way possible. You can imagine their excitement when they found out they were going to get a chance to try out the Ice Cream Maker from
The Chill Factory
.
I remember hot summer afternoons when I was a kid and we would get the old wooden ice cream maker out and churn out some homemade ice cream. In addition to the ice cream ingredients we also needed lots of ice and salt and then we all had to take our turns cranking that ice cream maker handle for what seemed like forever until the ice cream was ready. No more hard work and patience is needed though when you make ice cream with The Chill Factory Ice Cream Maker. This maker is a hassle free way to make tasty frozen treats anywhere with only three ingredients and the best part is that the ice cream is ready in mere minutes.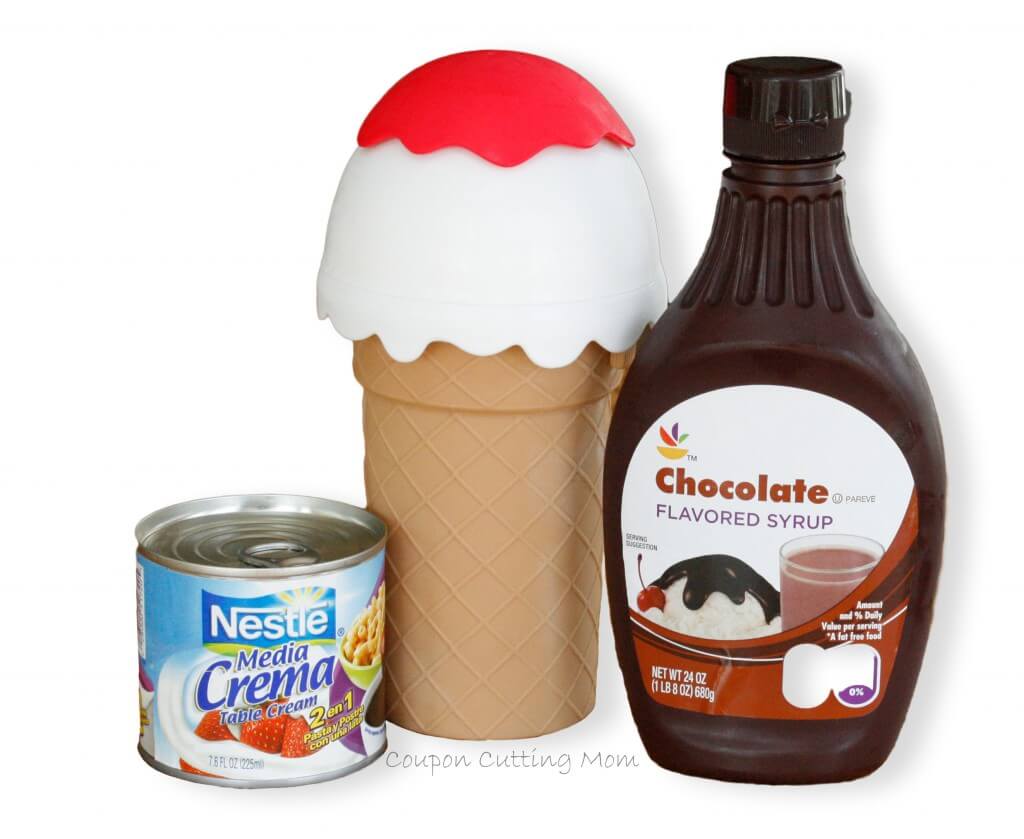 The
Chill Factory Ice Cream Maker
comes in fun ice cream cone shape. The 'cone' part needs to be placed in the freezer until it is frozen and then you are ready to make your own ice cream! There is a recipe sheet included with this maker that includes recipes for both ice cream and sorbets. My favorite thing about these recipes is that they
all contain only three ingredients
. Most of the recipes call for table cream and this was not something I was familiar with but I discovered it is a product sold in the ethnic food aisle at my local grocery store and also at Walmart.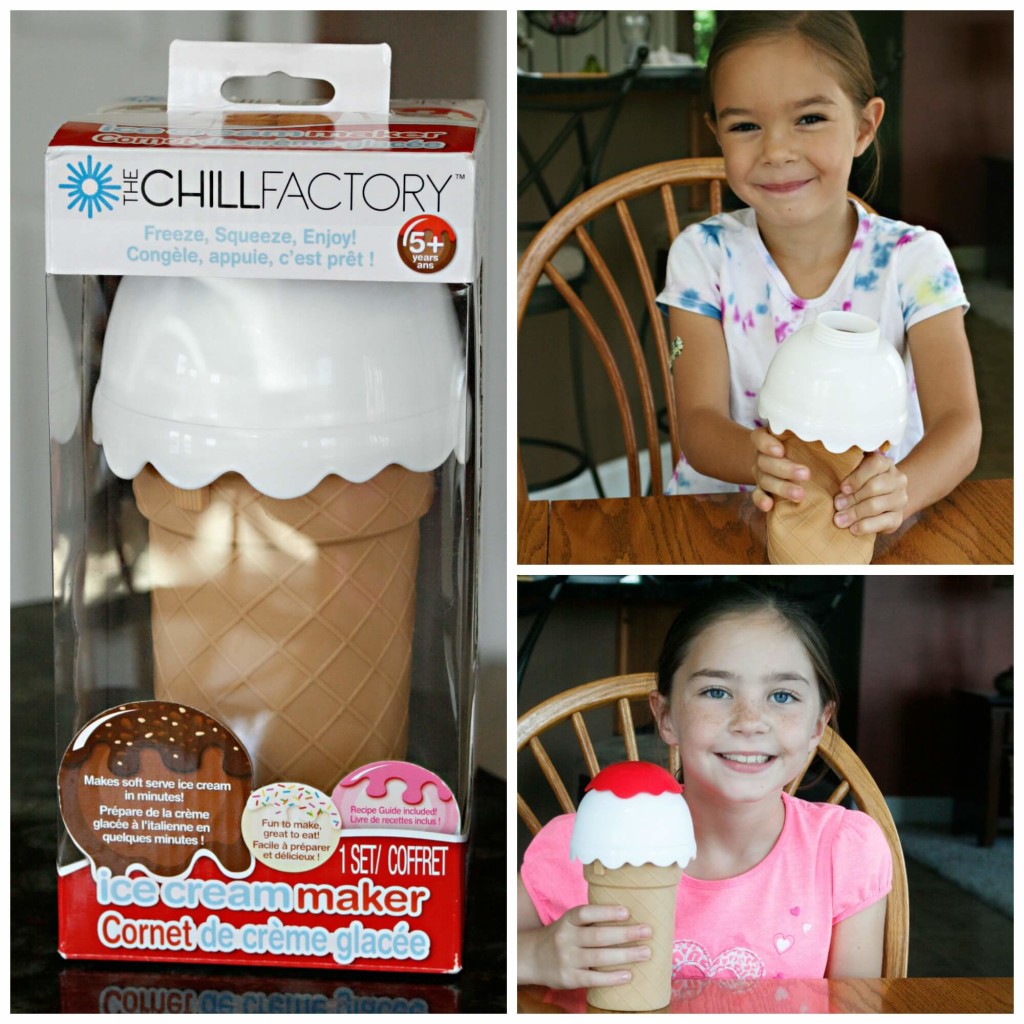 We decided to try the Chocolate Ice Cream first and all we needed to do was add the cream, sugar, and chocolate syrup into the frozen cone. After a few shakes to thoroughly mix the ingredients, the instructions said to squeeze, squeeze, squeeze. The longer this cone is squeezed the thicker the ice cream will became. Unfortunately patience isn't a real strong point for my daughter and she was in a hurry to taste her ice cream creation and decided it was ready when the mixture was the consistency of very thick milkshake. Thankfully for her there was a spoon/straw included with the maker. This spoon has a long handle that makes it perfect for reaching the ice cream even in the bottom of the maker or if you prefer to drink your 'ice cream' it is also the perfect straw length. The portion size of this maker isn't huge but it makes the perfect amount of ice cream for 1 to 2 kids.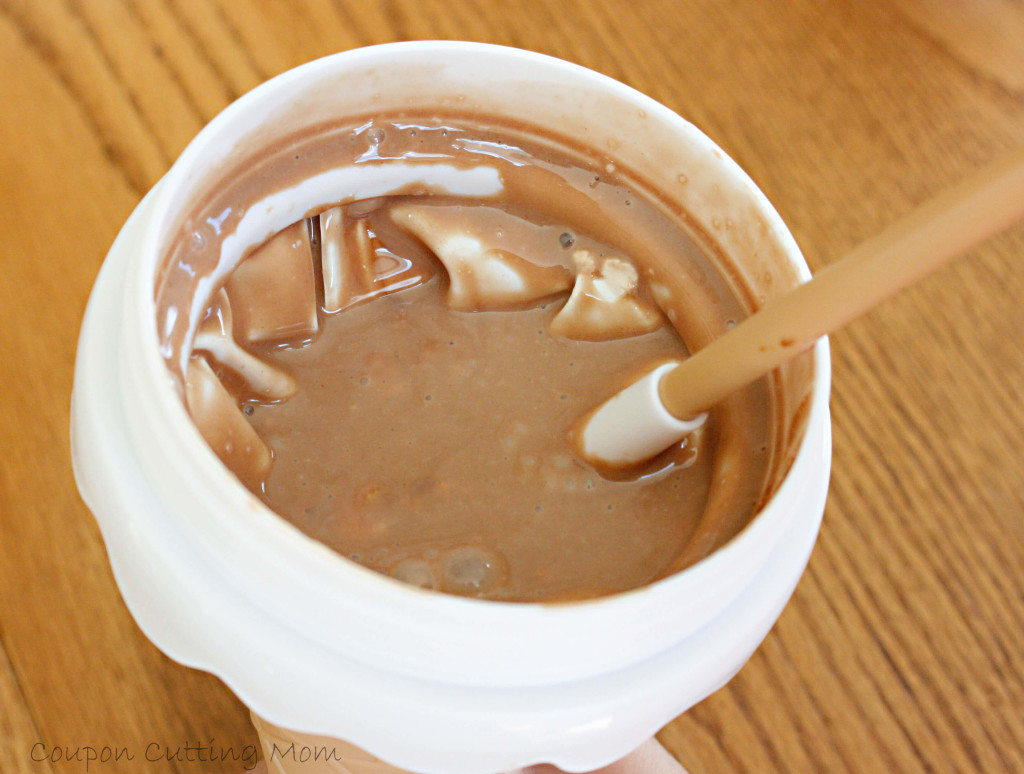 Any parent will appreciate
how easy this Ice Cream Maker is to clean
. The entire unit comes apart for washing and then is very easily assembled again and placed back in the freezer until your next ice cream making party.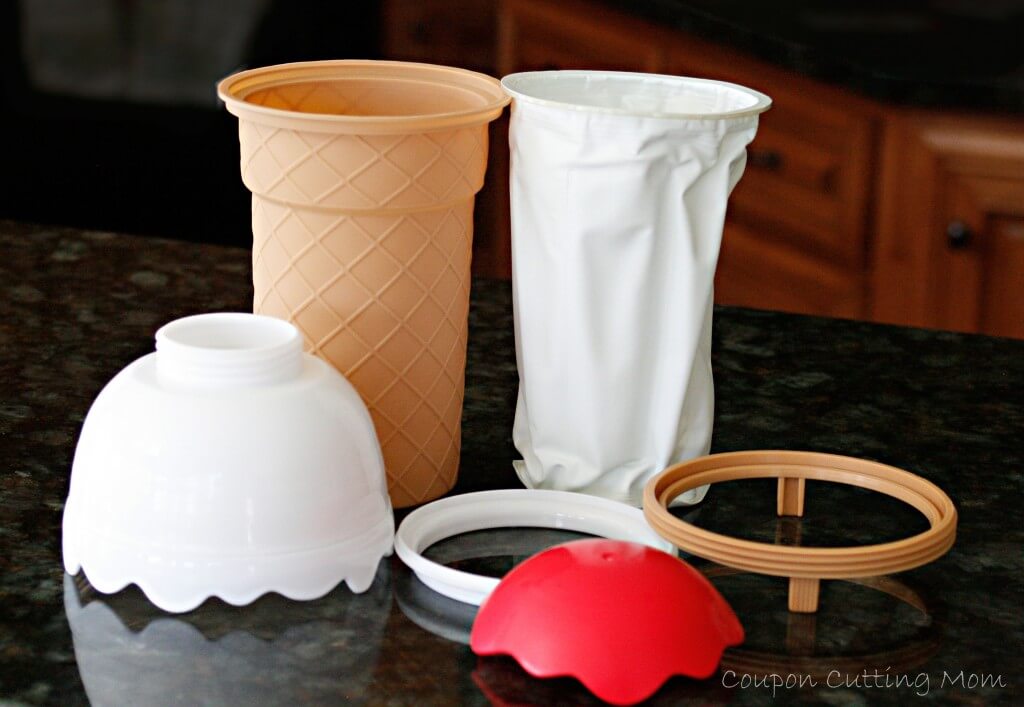 The next time you are trying to think of gift item consider
The Chill Factory Ice Cream Maker
. This maker is a hit as it not only is convenient and easy to use but kids of all ages enjoy watching a liquid mixture turning into a fun ice cream creation they can enjoy eating. Follow Chill Factory on
Facebook
and
Twitter
to stay up to date on all the latest promotions and products.
Coupon Cutting Mom received one or more of the products mentioned above free for evaluation purposes. Regardless, all opinions expressed are still 100% my own.