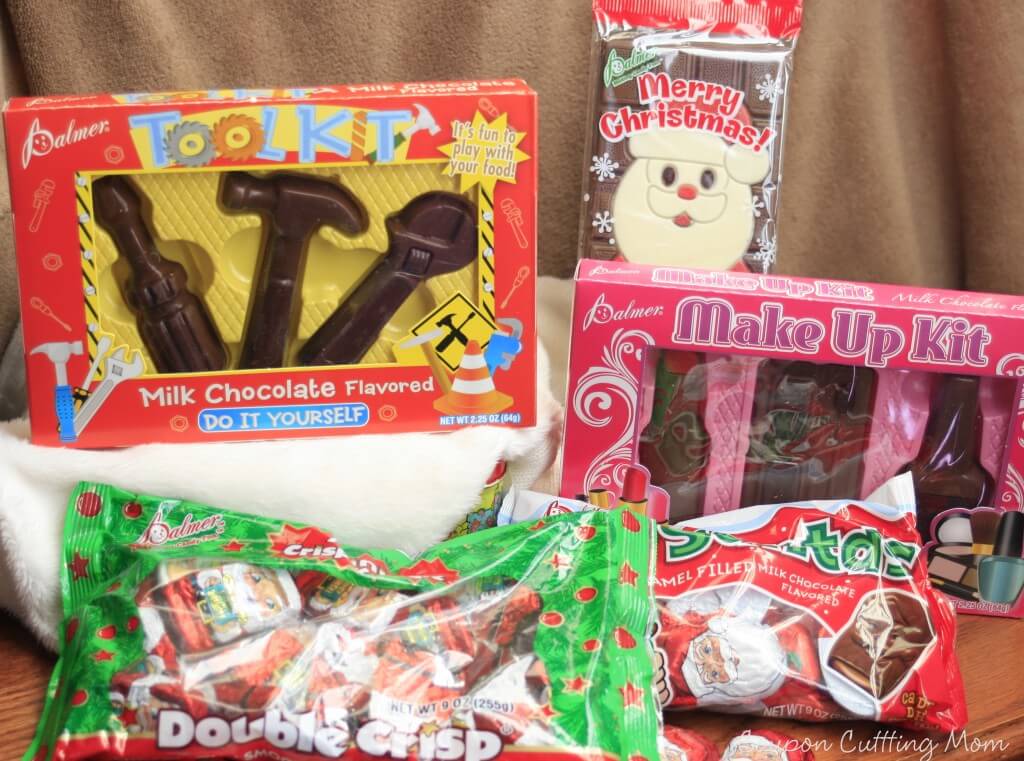 R.M. Palmer Company has been "Making Candy Fun!" since 1948 with their seasonally-branded and Everyday candy creations. Today, 850 dedicated employees design, produce, package and ship more than 500 unique products from Palmer's headquarters in West Reading, PA – making it one of America's largest and most innovative confectioners. Since Palmer's is practically in my back yard and because we love chocolate, the excitement level was high when the box of candy showed up at our door.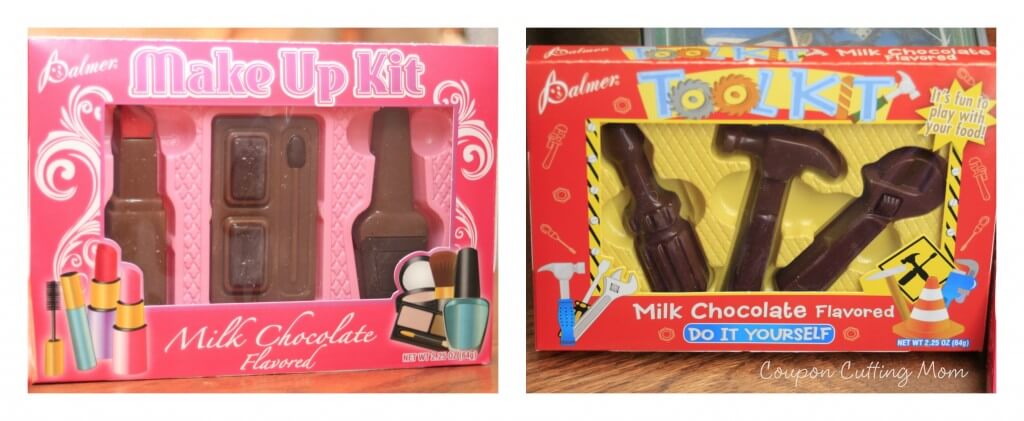 Our box of R. M. Palmer candy included:
Candy Cane Cups – Sure to be your new seasonal favorite, these chocolaty cups feature a cool white mint crème center and a candy crunch holiday visitors will enjoy.
Peppermint Bark – Satisfy your holiday peppermint cravings with a solid white, milk flavored candy bar featuring a refreshing peppermint crunch. The perfect snack to accompany a cup of hot cocoa!
Carmel Santas – Molded milk chocolate flavored faces of the jolly big guy himself feature a soft caramel filled center sure to delight Santa's littlest elves. Available in 4 ounce and 9 ounce bags.
Santa Bars – Santa's littlest helpers will be excited to find these chocolaty n' smooth, crisp n' crunchy candy bars in their stockings on Christmas morning.
Double Crisp Coal – Santa knows if you've been bad or good, so be good for goodness sake or else you may find this bag of DoubleCrisp Coal in your stocking! Individually wrapped and packaged in a 3.4 ounce mesh bag, being naughty never tasted so nice!
Mini Crisp Kringle – All of the fun of Palmer's chocolaty n' smooth, crisp n' crunchy molded Crisp Kringles in a convenient bite size. Available in a 4 ounce snacking size or a 9 ounce size to fill your holiday candy dish.
Milk Chocolate Tool Kit – Boys young and old love their toys! Give them a box of 2.25 ounce milk chocolate flavored tools to enjoy this Christmas!
Milk Chocolate Make Up Kit – Your little beauty queen will fall in love with this delicious make-up kit made with milk chocolate flavored lipstick, eye shadow and nail polish. The 2.25 ounce candies are boxed for pretty gift giving.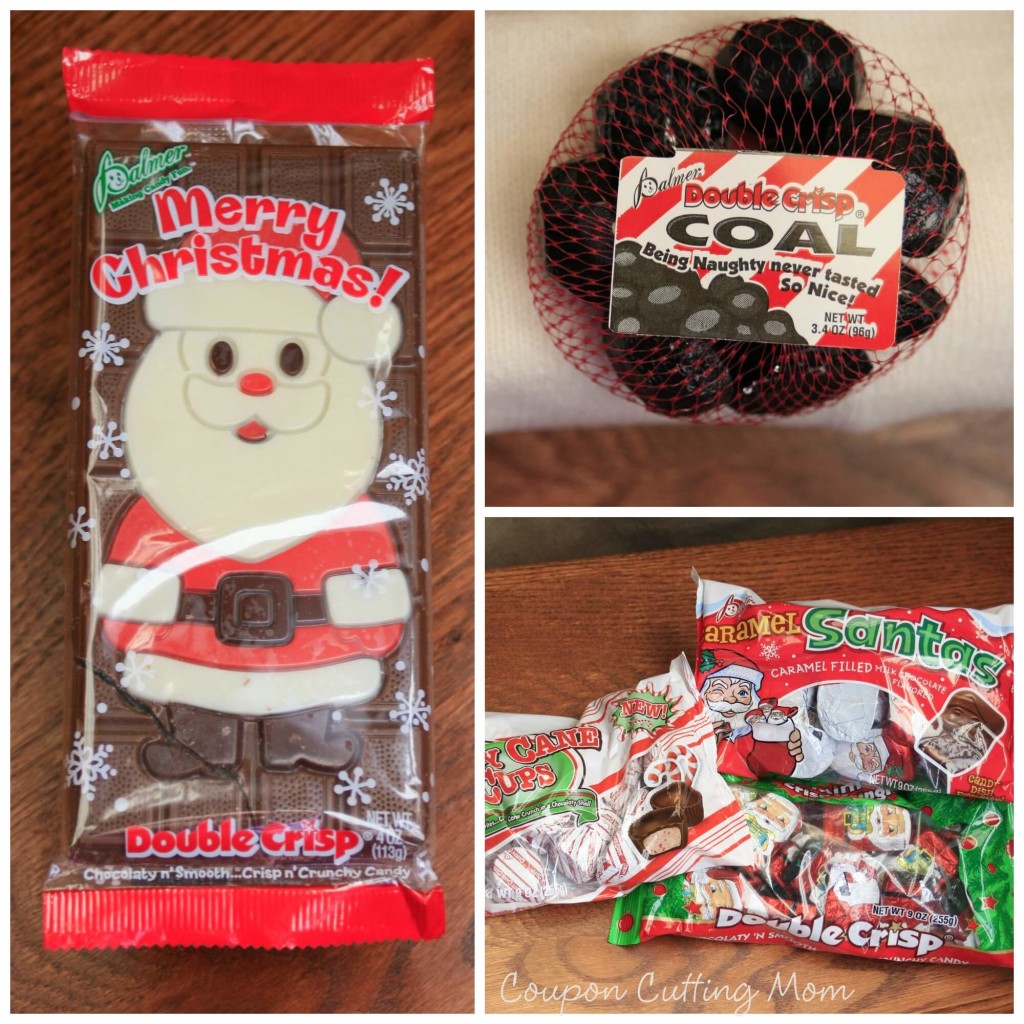 I can't wait to see my girls eyes light up when they find the chocolate make-up kits in their stockings. The coal candy looks so real and I'm trying to decide who should find that in their in stocking. My husband maybe? The Santa bar is really cute. I love how the different colors of chocolate make it look real. All of these candies would make great stocking stuffers for anyone on your list.
One bite into the Chocolate Candy Cane Cups and you will find a yummy peppermint filling. The caramel and double crisp candies are also made with yummy chocolate and come in 9 oz. bags perfect for filling your candy dish.
My candy arrived on the day I was busy baking cookies and making candy. I mixed up brownie mix according to the box directions and baked it in mini muffin pans. After they were baked, I pressed the Candy Cane Cups into each cookie for a fast and easy but very yummy cookie.
I love anything peppermint flavored and decided to try a different twist on Puppy Chow. Here is what I came up with and let me tell you if you love peppermint; you will struggle to stop eating this treat.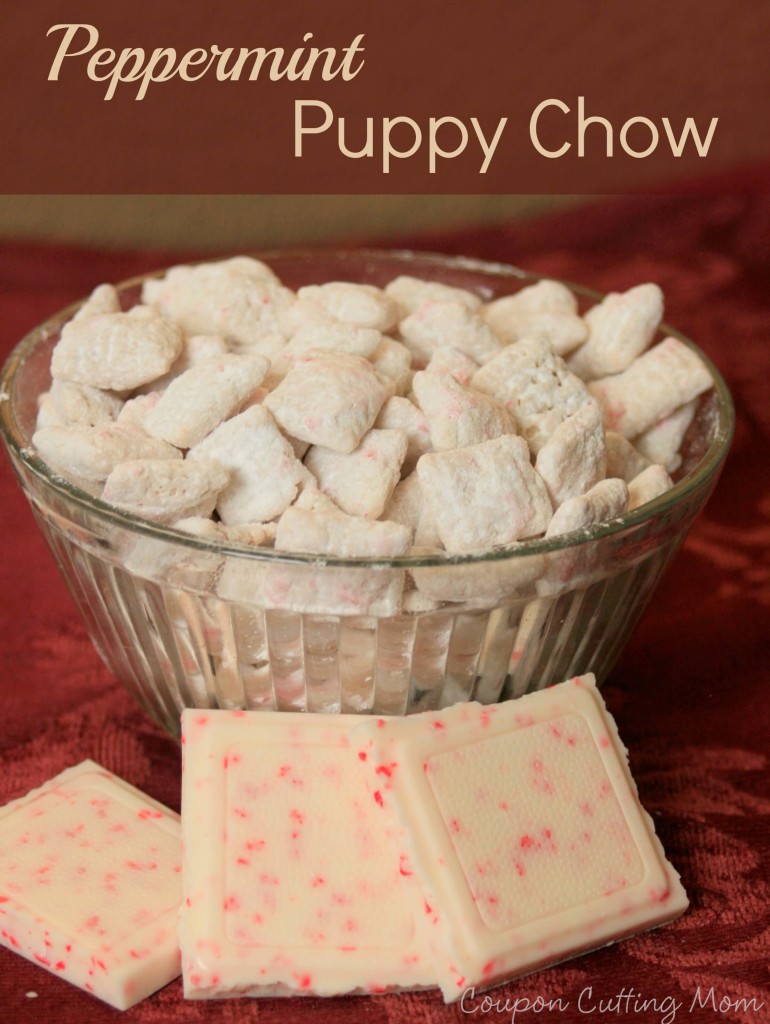 Peppermint Puppy Chow
2 1/2 cups Chex cereal
1 – 4.5 oz. Palmer Peppermint Bark Bar
1/2 cup powdered sugar
Instructions:
Melt the Peppermint Bar in a large glass bowl. Microwave in 20 – 30 second intervals at 50% power, stir between each interval until bar is completely melted.
Pour the Chex cereal into a bowl and gently mix the cereal and melted chocolate mixture until the cereal pieces are fully coated.
Pour the powdered sure into a large Zip-Loc bag and add the coated cereal pieces. Make sure the bag is tightly sealed and shake until the cereal pieces are totally covered in sugar. Enjoy!
If you are looking for the perfect addition to any stockings you need to stuff or if you want some tasty chocolate candy to bring to your Christmas get together, R. M. Palmer candy is affordable and can be found at retailers all over country. Simply use the Candy Finder and find a location local to your area that sells the Palmer candy. Also visit the Making Candy Fun part of the Palmer site for recipes, craft ideas and more.
You can also follow R. M. Palmer on Facebook or Pinterest. Be sure to join the Palmer Perks for an exclusive candy coupon.
Coupon Cutting Mom received one or more of the products mentioned above free for evaluation purposes. Regardless, all opinions expressed are still 100% my own.