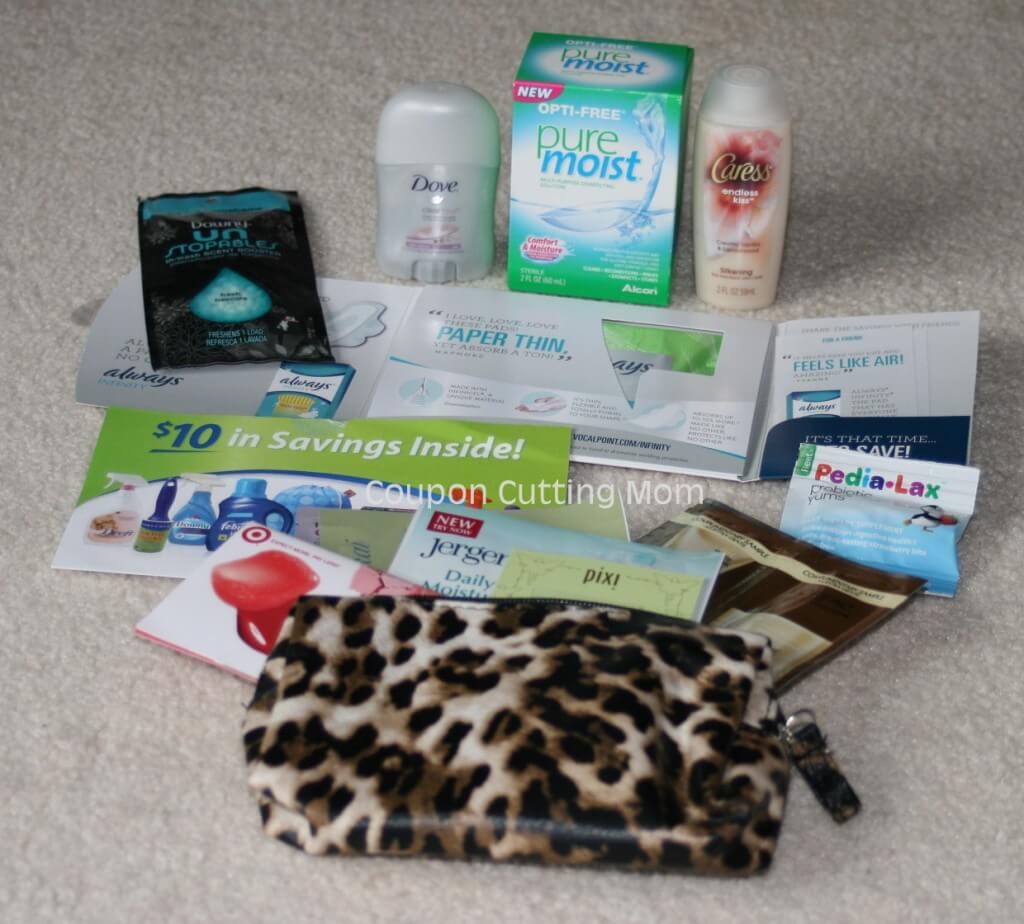 This is a picture of the freebies I received recently in my mail. What freebies have you received recently?
When you sign up for the freebies I post you will have the fun of finding something other than junk mail and bills when you open your mailbox.
These freebies included Downy Unstoppables, the Target beauty bag, Caress, Dove deodorant and more.