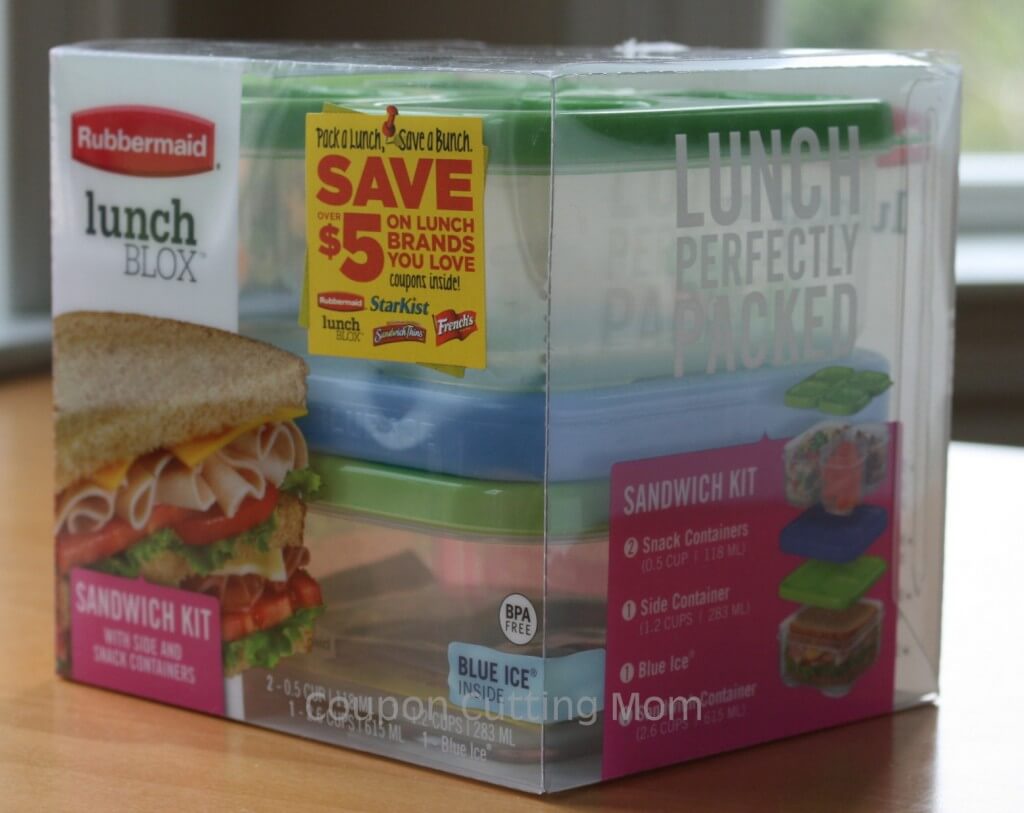 School is right around the corner and if you are like me, that means packing lunches for the kids. Rubbermaid recently came out with a new item called the LunchBlox Sandwich Kit. This will make packing tasty, healthy lunches so much easier and more organized.
No more soggy, warm sandwiches, or room temperature fruits and veggies, thanks to this new sandwich kit. This kit comes with 4 building block sets of containers, each the perfect size for items normally packed in lunches. These containers are all microwave, dishwasher and freezer safe and are BPA free. But my favorite part of the this kit, is the Blue Ice Pack that keeps everything nice and cool.
The ice pack isn't just any ice pack. It has stack-able cutouts on it, so that all containers fasten tightly to the ice pack and everything can stay cold. For fun today, my daughter wanted to pack her lunch in this LunchBlox and we decided to put it to the test. After we had everything snapped to the ice pack, she turned it upside down and all the containers stayed securely fastened together.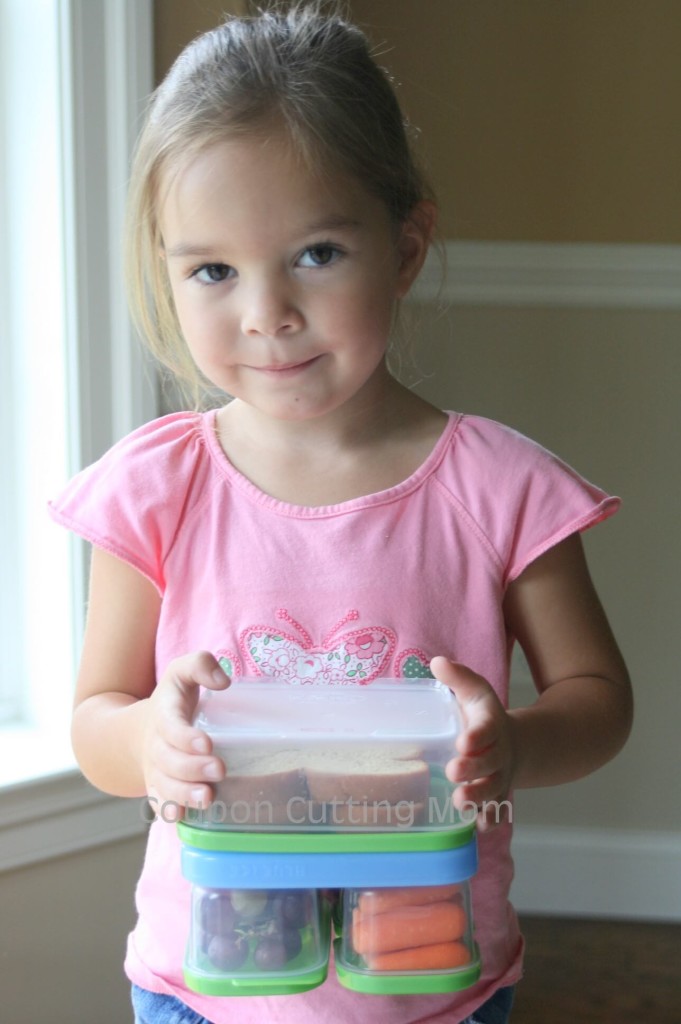 This LunchBlox Kit is an excellent concept, the perfect way to keep your lunch items separate yet cold and not jumbled up in your lunchbox. I love how the ice is located in the middle layer, keeping the contents of all the containers cold.
The containers are easy to stack and were easy for even my 3 year old to open. They are durable and appear like they will hold up to lots of use. I liked the size of all the containers. The sandwich one was a perfect size for a sandwich. The rest of the containers also were a nice size for sides such as dips, yogurt, chips, carrots sticks, fruits or cookies.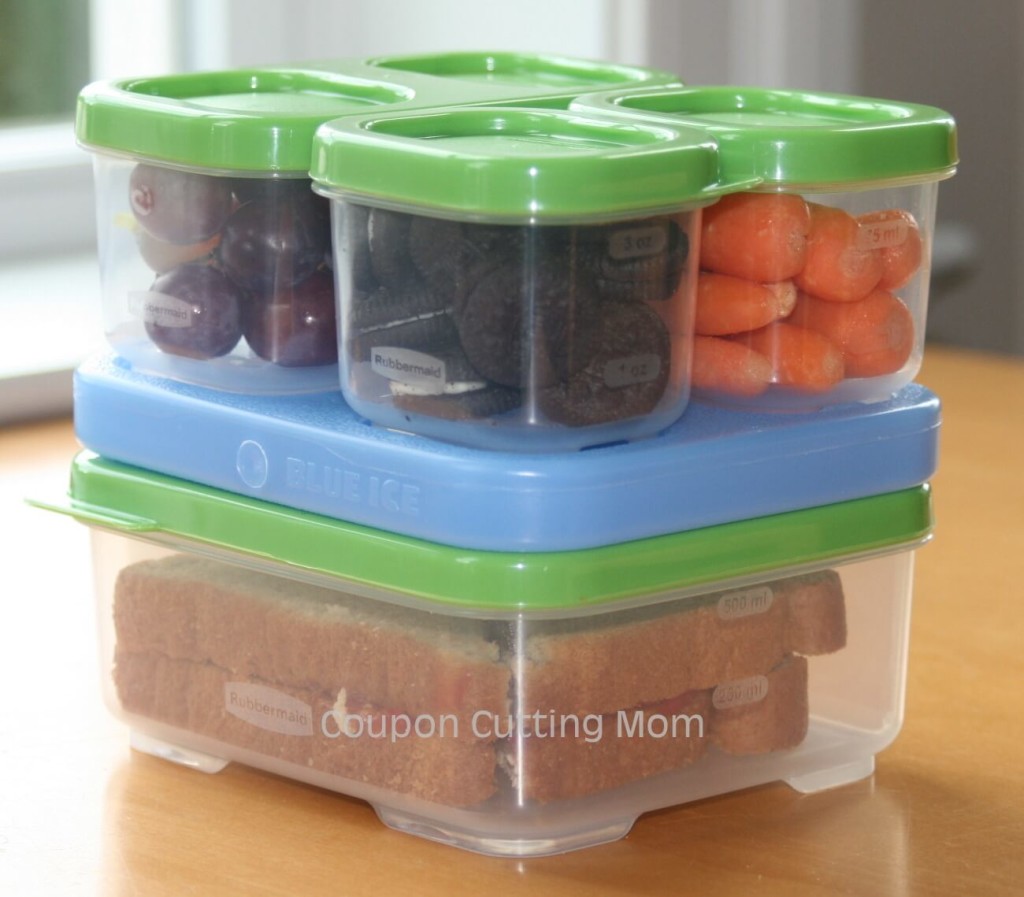 Head over to Rubbermaid.com to find out more about this LunchBlox Sandwich Kit. You can also find a printable coupon on the Rubbermaid site for $1.50 off one of these sandwich kits.
If you are looking for the perfect way to keep your lunch cold and organized, you can find these kits available for sale at Rubbermaid.com, Target, Kroger, Kmart, Safeway, Bi-Lo, Winn-Dixie, HEB, other grocery stores, and select WalMart store. Suggested retail price is $12.99.
Coupon Cutting Mom received one or more of the products mentioned above for free for evaluation purposes. Regardless, all opinions expressed are still 100% my own.