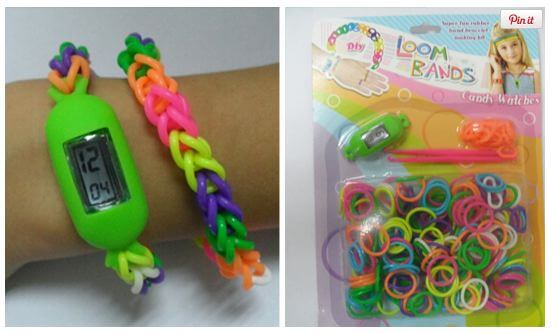 Get the new Loom Band Watch for only $8.00 (reg. $25.00). Shipping is $3. Buy 2 and get an extra 15% off each one with code 2LOOM. Or buy 3 and get an extra 20% off each one when you use code 3LOOM.
This watch sounds like a new twist on the rubber band bracelets and would make a great stocking stuffer gift. These kits make a great craft activity for after school, weekends, holiday breaks, car rides and more.
The Loom Band Watch kit includes 1 watch face, 12 S clips, and 2 loom hook tools. This kit is recommended for ages 8 years and older.
Get your Loom Band Watch here.