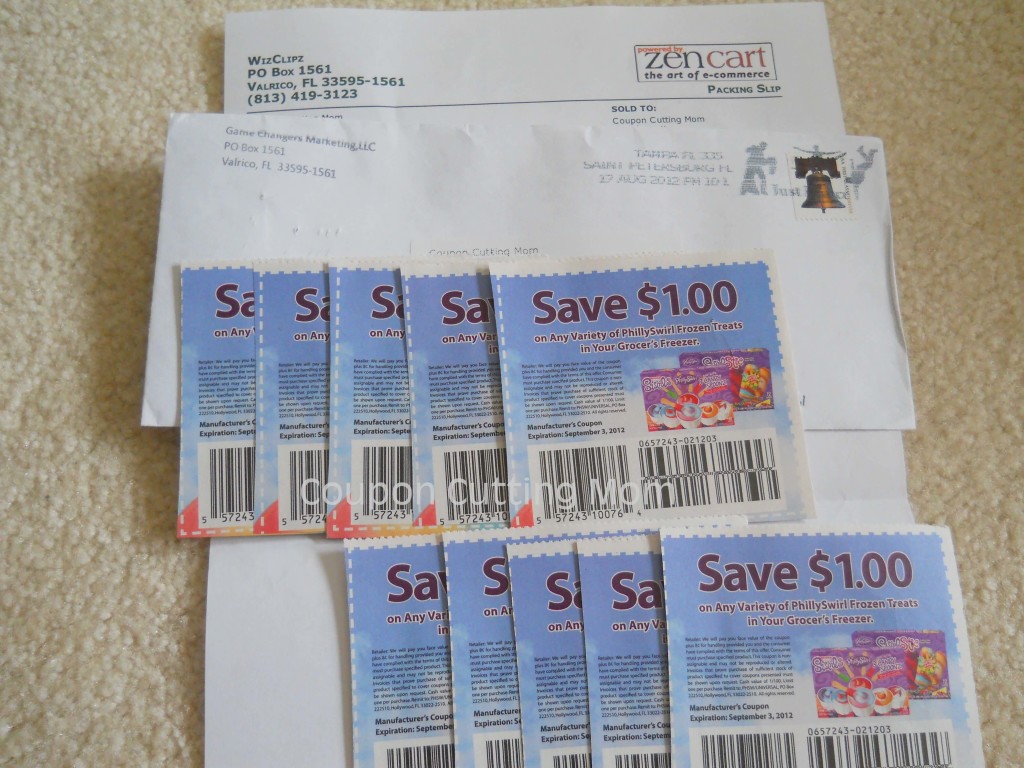 Wohoo! I was excited when I went for the mail today and realized my coupon order from Wiz Clipz arrived. Wow, talk about fast shipping! I placed my order on Friday and was super surprised to see it in today, Monday's mail.
I can't wait to head to Giant and use these coupons. I paid only $1 for all 10 coupons to be shipped to my house and after the deal at Giant I'll end up with 8 FREE boxes of Philly Swirl frozen treats!
Have you placed an order with Wiz Clipz yet? If not, head over and check out all the coupons you can buy. All coupons are sold in sets of 10 for only $1.50 shipped or as in this case they were on sale and were only $1 for 10 coupons.
If you would like to purchase the Philly Swirl coupons they are still available on Wiz Clipz for $1.00. You can find them under the 7/29 SS tab. Order them today and they should come in plenty of time for you to use them yet this week at Giant.
If you are a Giant shopper head over to find how you can score FREE Philly Swirl this week. Or if you are a Weis shopper, head here for a $1.00 deal on Philly Swirl frozen treats.