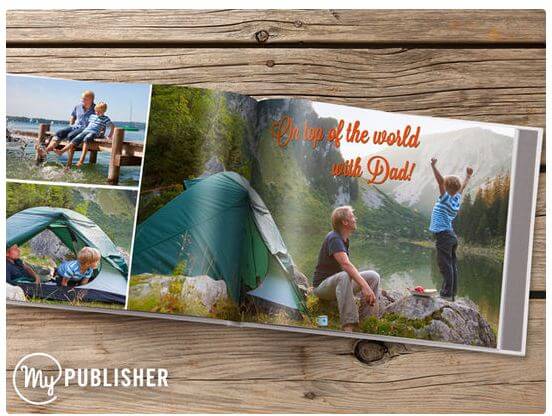 Living Social is offering this deal to My Publisher. Pay only $9 ($36 value) for an 8.75″ x 11.25″ Classic photo book or $15 ($70 value) for a 11.5″ x 15″ Deluxe photo book.
Each hardcover photo book features 20 pages that you can fully customize using free, simple software. Make it yours with more than 200 layouts, 30 background colors, 50 fonts, and other features.
Get your My Publisher photo book deal here.
Use code MEMORIAL to get $5 off most $15 Living Social purchases. With this code you would pay only $10 for a My Publisher photo book that is valued at $70!!