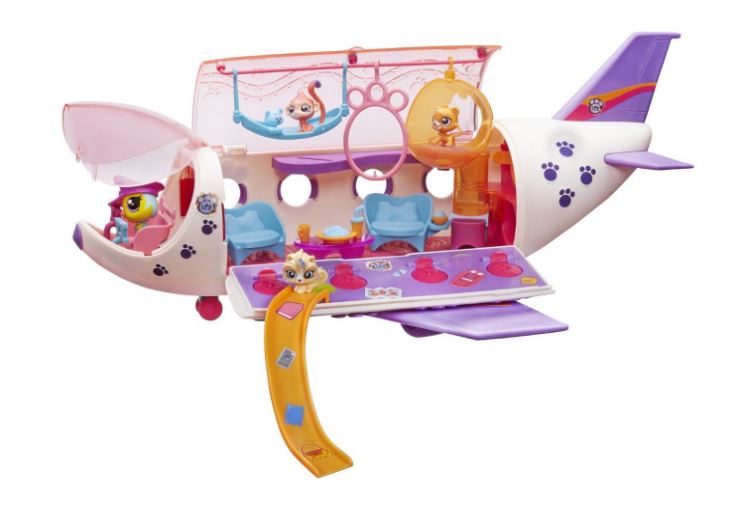 Littlest Pet Shop Pet Jet – Save 49% off Regular Price
Amazon is offering the Littlest Pet Shop Pet Jet for 49% off the regular price. It ships free with Prime or Super Saver (over $35) shipping. My daughter spends hours playing with her Littlest Pet Shop items, and she would love to add this jet to her collection of pets and accessories.  
The LPS Jet is the perfect place to tell lots of jet-settin', pet-lovin' stories. Where should the pets travel today? Wherever they go, they'll enjoy VIP treatment on this awesome jet.

Before takeoff, open up the jet to check out all the pre-flight entertainment. Girls can pretend that pets are hanging out in the passenger lounge; getting some exercise by swinging on a hammock, swing ring, or cool hanging chair; enjoying a snack; or even sliding around inside the plane. There's a nap area in the back of the jet so passengers are well rested when they reach their destination.

When the jet is closed, pretend to fly the pets anywhere in the world — in the height of luxury. There's an opening cockpit for any pet to pilot the plane, and opening windows for pets to enjoy the view from their seats. With the LPS Jet, these lucky pets are en route to their next adventure in style.
Below are some other Littlest Pet Shop sale items that would be great to add to your collection.


If you're not already an Amazon Prime member, grab your free 30-day trial now.