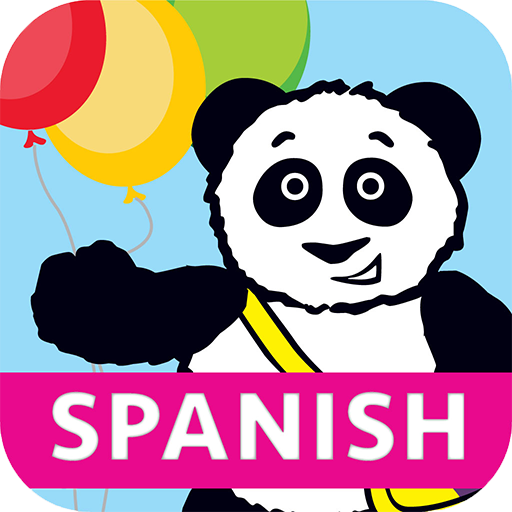 Little Pim is an award-winning language learning program for young kids. With their programs, kids can easily master a new language while having fun. My 4-year old would love to learn Spanish and was delighted when she got to review the new Little Pim Spanish Colors app.
With this app, Little Pim the Panda takes kids on an adventure as he looks for special balloons on his way to a surprise destination. He asks questions along the way and with these questions he introduces the Spanish words for colors and other everyday objects.
My favorite part of this educational app is that when kids are busy finding clues and answers to Little Pim's questions they are being introduced to the Spanish word of each color. And then when they find the items he is looking for he not only repeats the color in Spanish but also says the Spanish word for the object they found. Another nice feature is the Read It Aloud which allows kids to click on any part of the story and Pim reads that page as each word is highlighted.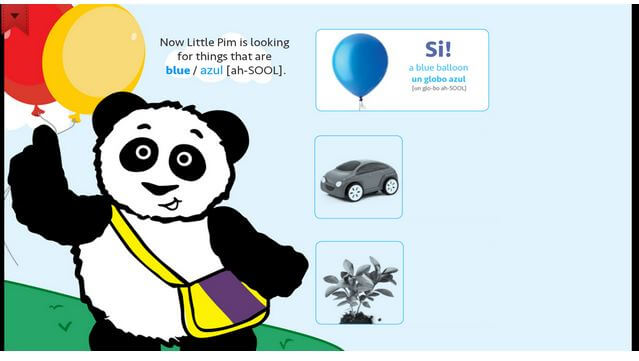 I also liked that this app came with a Record It Yourself feature which means parents or other loved one can record their own voice reading this book and then kids can play it back with a touch of a button.
My daughter loves to color and she was excited to find there was a place for her to color each page in this book. These colored pages can also be emailed if you would like to save them.
If you are looking to have child learn some basic Spanish words this Little Pim app would be the perfect learning tool that will engage your child and makes learning fun with questions, bright colors, games, animated graphics and more.
Little Pim's Spanish Colors is available for $4.99 on Barnes & Noble's NOOK Store and the Amazon Appstore for Android.