I was provided with complimentary products to facilitate this post. Regardless, all opinions expressed are still 100% my own.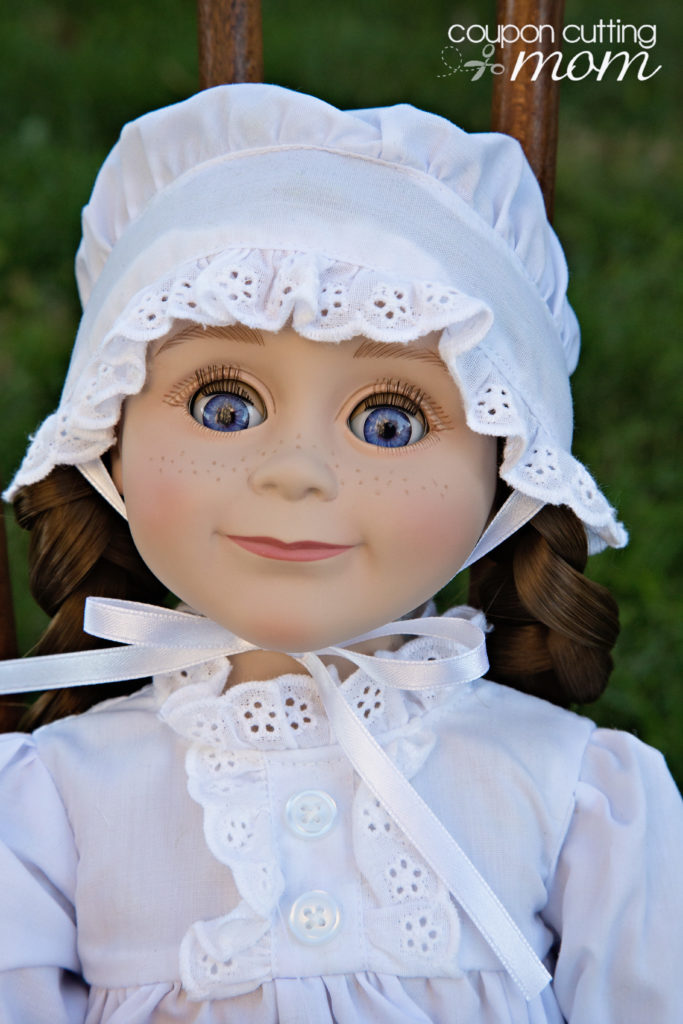 The Queen's Treasures Little House On The Prairie 18″ Laura Ingalls Doll + Giveaway
I have many fond memories of winter evenings curled up on the couch while my mom read the Little House books by Laura Ingall Wilder books to my brother, sister and me. While my mom was reading, we got to travel back in time and imagine traveling in a wagon and living in the big wide open prairie. The fact that this primitive way of life was a stark contrast to our more modern way of life only served to hold our attention and would have us begging her to read us just one more chapter before bedtime.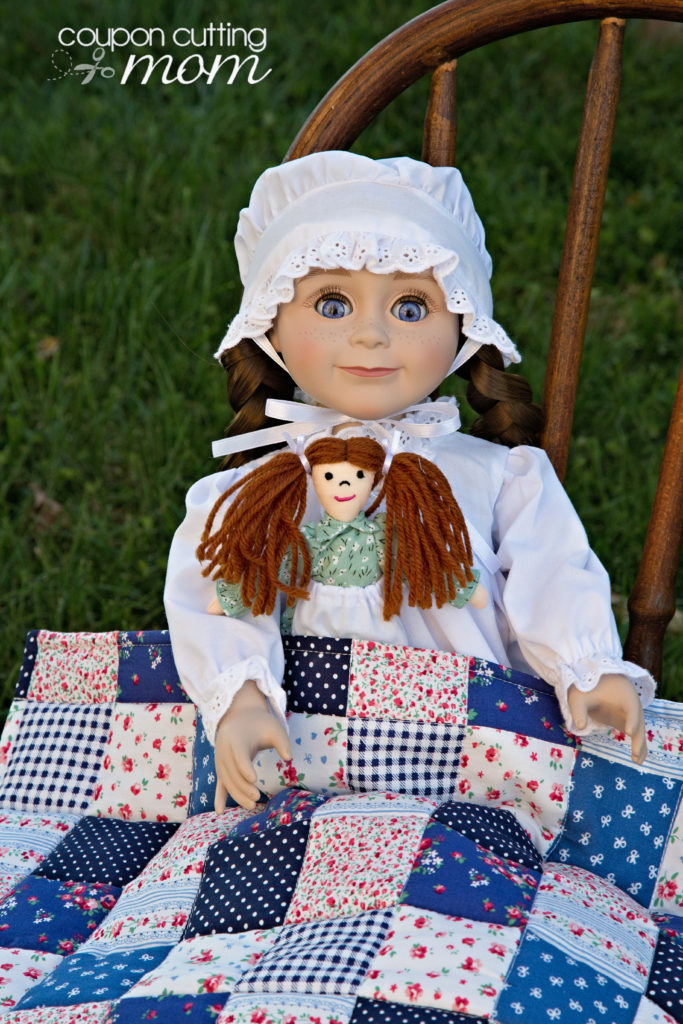 The Little House on the Prairie books have been impacting the lives of kids for decades. These great books teach kids about simplicity, working hard, and satisfaction. I now have an 11-year old daughter who owns the complete set of Little House on the Prairie books. I love to see her reading and enjoying these books just as much as I did when I was her age. When I found out that we were receiving 
The Queens Treasures 18″ Laura Ingalls doll
, I knew that my daughter was going to be over the moon with excitement.
Just like I had expected the excitement level was super high when we opened this beautiful Laura Ingalls doll. This sweet Laura doll has the rosiest of cheeks and the cutest pigtails. But those crystal clear blue eyes are the feature that really stood out to both my daughter and I. Such lovely blue eyes.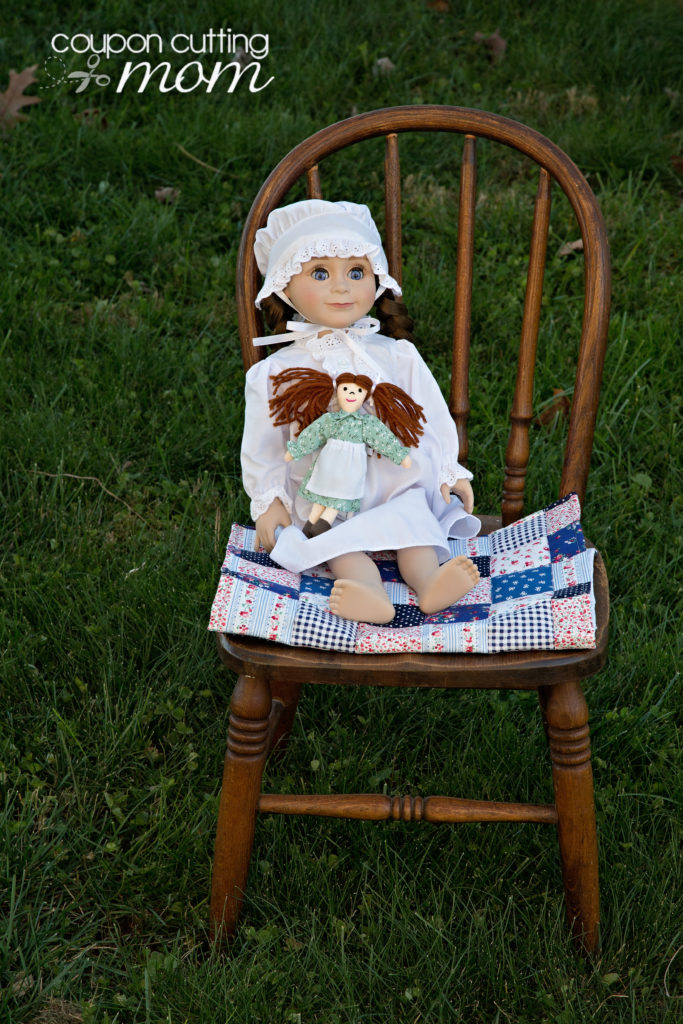 If you have a Laura Ingalls fan, you will want to check out this beautiful doll from The Queen's Treasures. Laura comes in an eyelet ruffle-front nightgown. This set also contains an adorable rag doll, a patchwork quilt, and a pillow. The original keepsake box that contains the 18″ Laura doll is made to be "played" with and converts into a cozy bed when you flip it over. Super smart! There is also a special coloring sheet for which allows your child to add their touch to the box.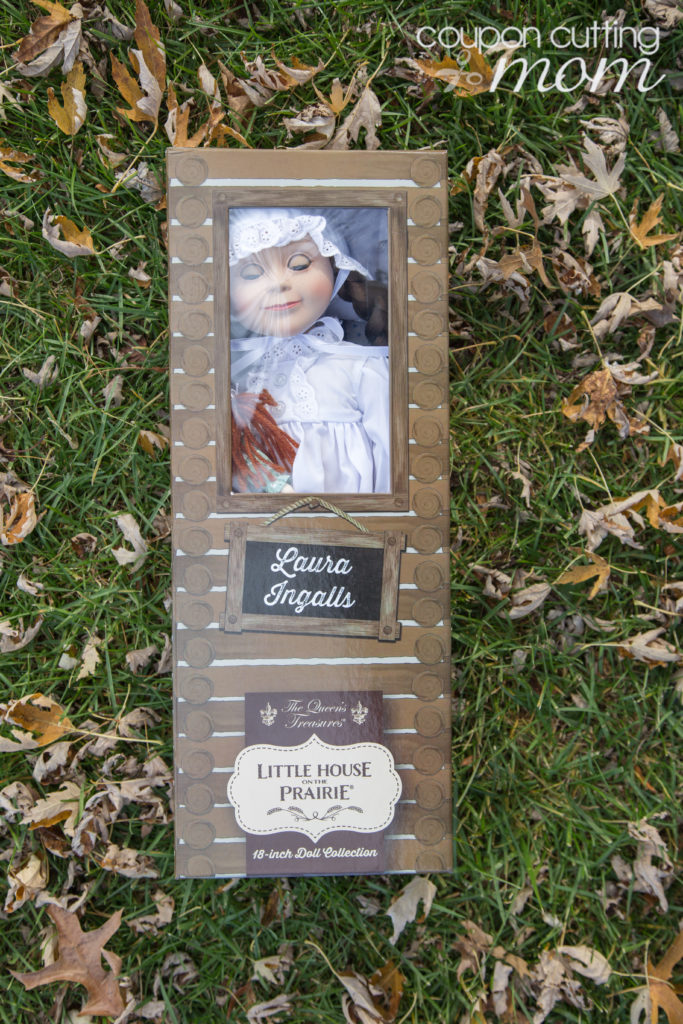 The Laura doll from The Queen's Treasures is sure to be a huge hit under the tree this Christmas for Little House fans of all ages. It would make the perfect gift! Purchase your doll and additional accessories from
The Queen's Treasure
or
Target
.
Be sure to visit Little House on the Praire for a historical timeline and many historical articles as well as fun crafts, recipes and more. Also be sure to "Like" The Queen's Treasures on Facebook and follow them on Twitter and Instagram for all the latest news and promotions.
Giveaway
I'm very excited to be partnering with The Queen's Treasures to bring you a giveaway for a Little House on the Prairie® doll collection. Enter to win the prize pack worth $805.82. It includes:
One Laura Ingalls Doll by The Queen's Treasures. Retail value $99.99
One Little House Wagon, one Little House Pony, and one Little House Pony w/Saddle by The Queen's Treasures. Retail value $279.97
Jack the Brindle Bull Dog and Shaker Boxes, Cooking Set, Dishes Set, and Kitchen Tool Set. Retail value $195.95
Doll Clothing and Accessories by The Queen's Treasures including Child's Apron & Cap, Prairie Dress Set, Little House Night Gown, and Little House Quilt & Basket. Retail value $89.96
One Complete Collection DVD Set of the original Little House on the Prairie television series. Retail Value $120
One DVD of the Little House on the Prairie: The Legacy of Laura Ingalls Wilder documentary. Retail Value $19.95
Giveaway ends November 24, 2016, at 11:59 pm PST. Giveaway is open to U.S. Residents in the 48 contiguous states only, 18 years and over.