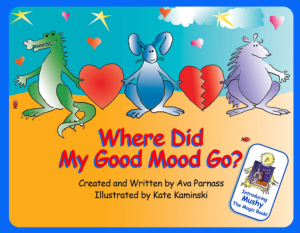 I recently had the privilege of reviewing two books from Listen To Me Please. They books were titled, "Where Did My Good Mood Go?" and "Listen To Me Please".
Where Did My Good Mood Go?
We all have those kind of days where we feel out of sorts kids included.
The book, Where Did My Mood Go? helps them make sense of those grumpy kind of days.
The story is told in fun rhyming way of how he spends the day looking for his good mood. I enjoy how it ends with him saying he has a smile on his face and a song in his heart because his good mood is here to stay at least for the rest of the day.
 Listen To Me Please
This book is about spending time in conversation with your kids and especially listening to them.
There are  conversation starters and pictures on each page. This helps kids work through their feeling and talk about them.
I enjoyed the great, practical parenting tips that were included as well as listening and conversation techniques.
Thanks, Listen To Me Please for the chance to review your books in our home.