I was provided with complimentary products from Sunny Days Entertainment to facilitate this post. Regardless, all opinions expressed are still 100% my own.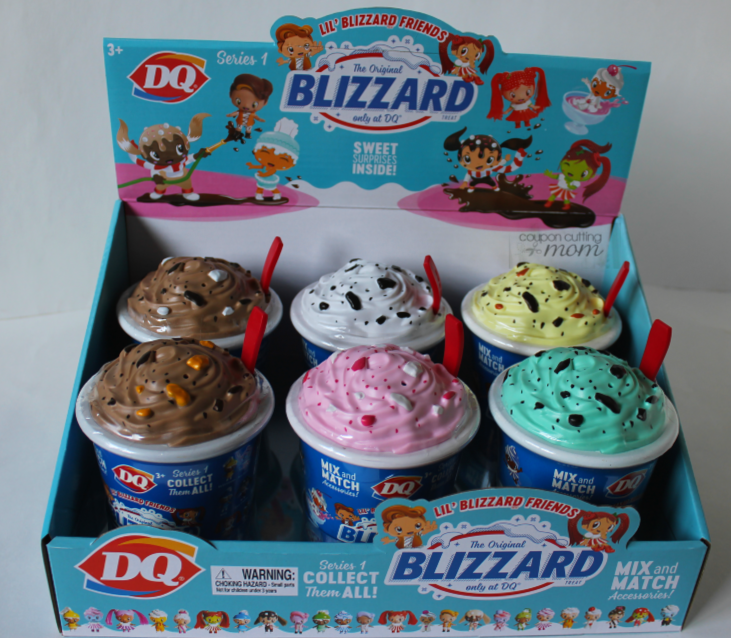 Adorable Lil' Blizzard Friends in DQ Blizzard Cups
Who can resist a Dairy Queen Blizzard? I'm not the biggest ice cream fan there is, but I find something about DQ soft serve ice cream with yummy mix-ins rather irresistible. And now thanks to Sunny Days Entertainment DQ fans can enjoy a totally different kind of treat in their Blizzard cups – the DQ Lil' Blizzard Friends.
Theses DQ Blizzard cups are inspired by six classic Dairy Queen Blizzard Treat favorites. Each cup looks just like a real Blizzard complete with a spoon sticking in the "ice cream" and topping pieces in the form of chocolate, cookie pieces and more. Pop off the "ice cream" lid to find blind packaging containing a super cute doll and accessories.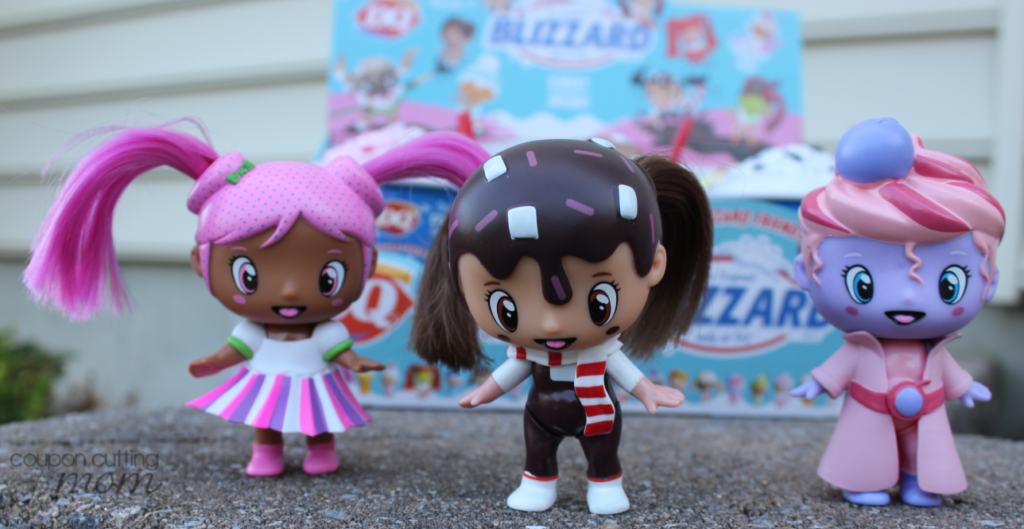 Series 1 of the Lil' Blizzard Friends was released in the summer of 2019 and includes 24 adorable cartoon-like dolls complete with their own personalities, bright colors and dessert-inspired traits. Each of the dolls comes with her own name inspired by ice cream treats. Your daughter will love collecting Cinna Cindy, Sara S'mores, Lil' Peanut, Boo Berry, Cocoa and many others.
Each Lil' Blizzard Friend comes with at least one accessory. The accessories are also in blind bags when one opens the Blizzard cup. The accessories include a removable outfit, and some dolls also include detachable hair. The hair is interchangeable and allows kids to mix and match hair and clothing on the dolls and create their own yummy looking creations. Dolls without interchangeable hair have molded hair in the form of sweet fillings. The arm and legs on all Lil' Blizzard Friends are movable.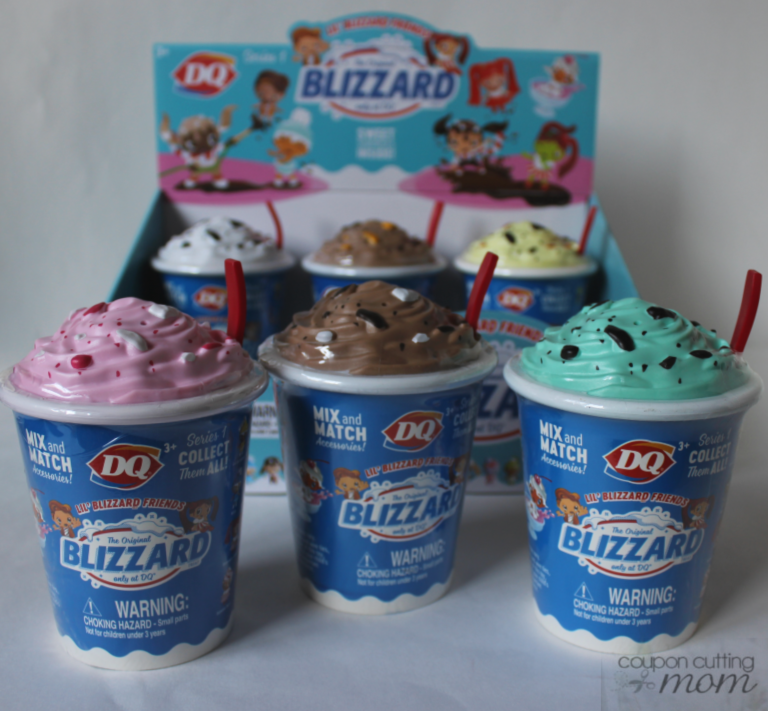 Are you looking for the perfect stocking stuffer this holiday season?  The DQ Lil' Blizzard Friends are the perfect stocking stuffers this holiday! Purchase your Lil' DQ Blizzard Friends here. And be sure to follow Lil' Blizzard Friends on Instagram.