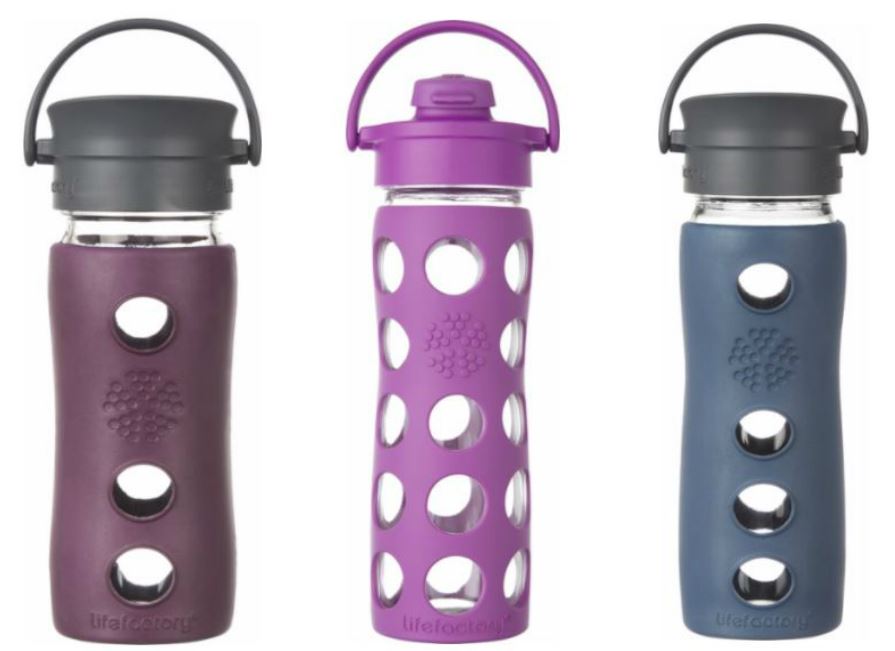 70% Off Select Lifefactory Water Bottles and Thermal Cups – Pay Just $7.99 (Reg. $24.99)
Today these Lifefactory water bottles are 70% off the regular price at Best Buy. These bottles would be perfect for keeping your middle and high schoolers hydrated this coming school year.
Stay hydrated with the Lifefactory glass water bottle. It comes with a silicone sleeve, providing a better grip and protecting against damage, and a wide perimeter for easily adding flavor enhancers or ice cubes. The flip top seals and protects the spout from outside elements, while the pivoting handle of this Lifefactory glass bottle offers simple carrying and stows away while you drink.
Get your Lifefactory water bottles here now while they are at this super low price. Pick in-store pick up and avoid shipping charges.