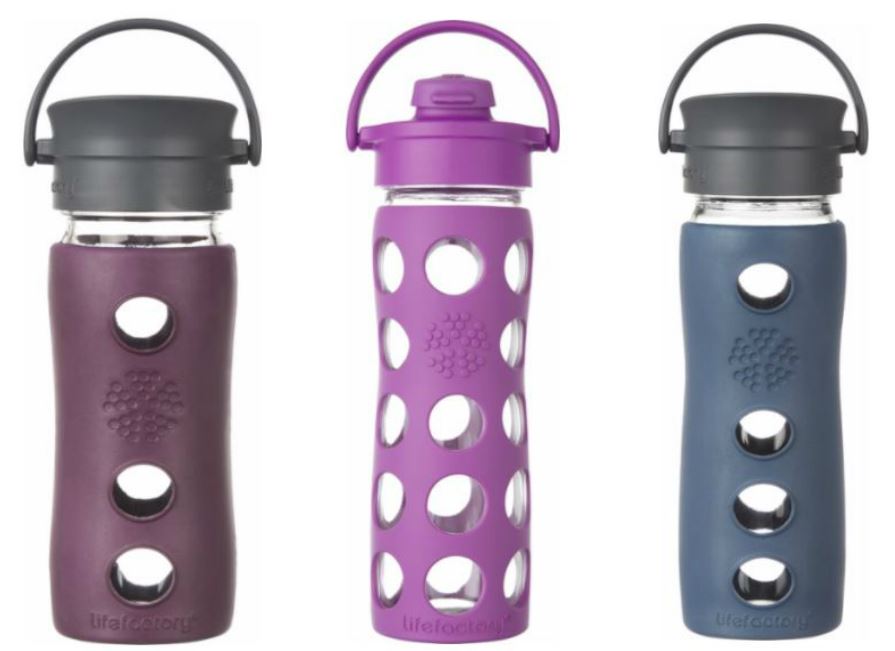 70% Off Select Lifefactory Water Bottles and Thermal Cups – Pay Just $7.99 (Reg. $26.99)
Today these Lifefactory drinking bottles and thermal cups are 70% off the regular price at Best Buy. These bottles would make a great gift for any teen on your Easter list. Just fill the bottle with candy and other items and you have a gift any teen will love!
Stay hydrated with this 16-ounce Lifefactory glass bottle. It comes with a silicone sleeve, providing a better grip and protecting against damage, and a wide perimeter for easily adding flavor enhancers or ice cubes. The flip top seals and protects the spout from outside elements, while the pivoting handle of this Lifefactory glass bottle makes it easier to travel with.
And with the thermal cup, you can keep your drinks hot for up to an hour with this Lifefactory mug. It's made of borosilicate glass to keep the taste of your coffee or tea pure without anything leaching into or contaminating your drink. Take your favorite beverage on the go with the pivoting handle and one-hand open-and-close function on this Lifefactory mug.
Get your Lifefactory bottles and cups here now while they are at this super low price. Pick in-store pick up and avoid shipping charges.