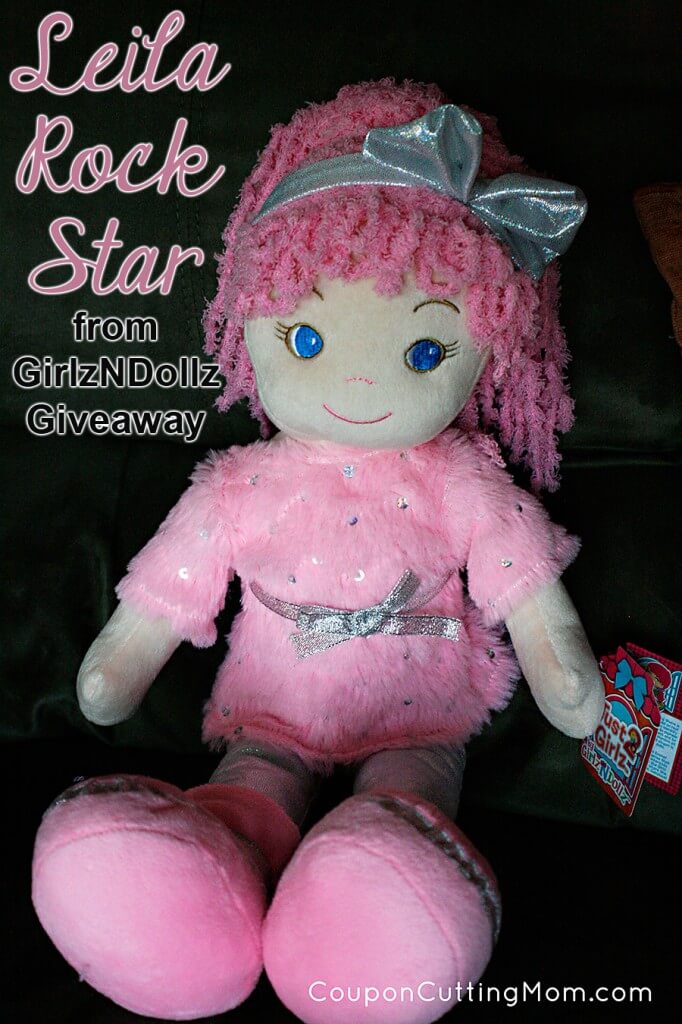 If you have a daughter than you more than likely, know how much girls love their dolls. Both of my daughters love their dolls and babies and can often be found playing mommy with them or even taking their favorite doll along to bed at nighttime. Recently the dolls from GirlzNDollz have become a favorite at our household.
If you know of any child that loves dolls, then you need to check out GirlzNDollz! Not only are the dolls from GirlzNDollz the softest and cuddliest dolls ever but they are also beautiful and based on real life characters. GirlzNDollz came into existence as a result of the founders' passion about dollz as a child, and her love of fashion. Her inspiration for the dollz was also fueled by her daughter, who shares her passion for dollz and playing dress up! Together, they helped create all the outfits and accessories for each doll.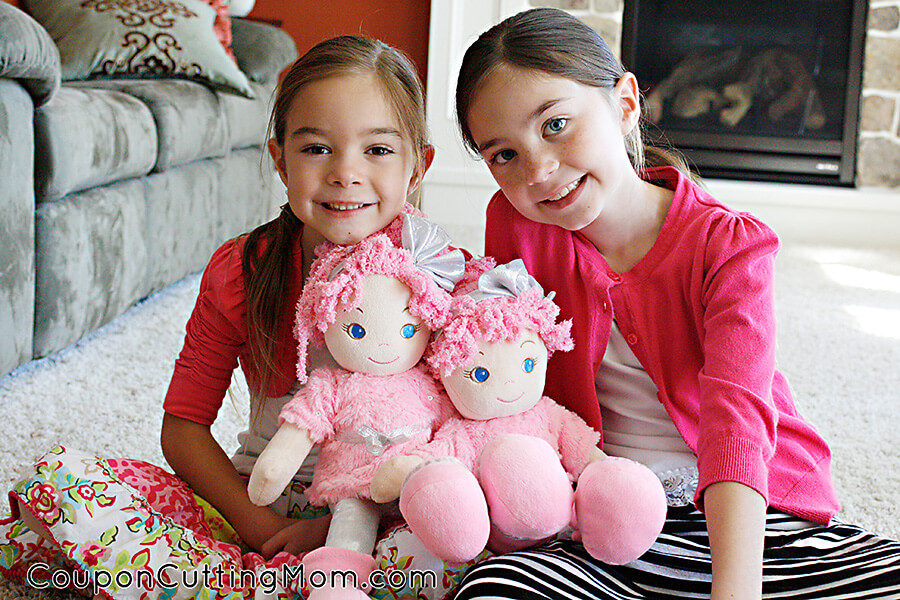 I'm excited that the
Leila Rock Star doll
from GirlzNDollz is one of Coupon Cutting Mom's top holiday toy picks of 2014. Want to find out why? Then keep reading and be sure to read to the end of this post for your chance to win one of these adorable dolls.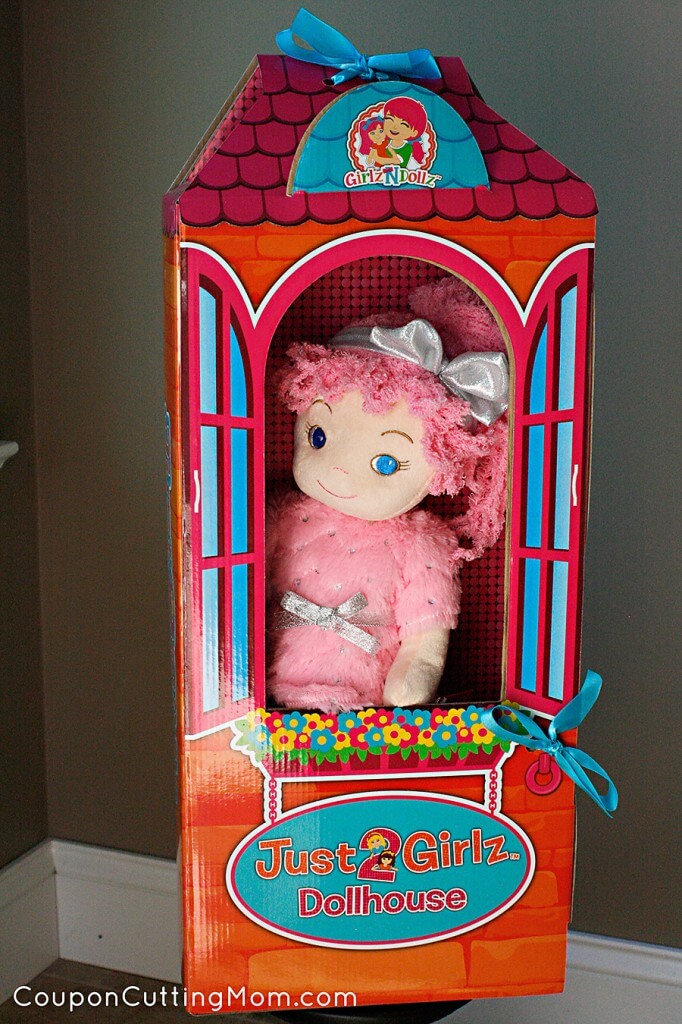 Our Leila Rock Star is an 18″ doll made with soft yarn type hair that she wears in a ponytail complete with a metallic headband, embroidered beautiful blue eyes and velvety soft skin. Her outfit makes her look just like a rock star with a pink rhinestone top, metallic belt, sparkly silver leggings and pink books. This rag type doll really is the softest doll I have ever felt. I love that every doll from GirlzNDollz comes in her own free dollhouse shaped box. This box is perfect for use while playing with the doll and then it also doubles as a nice storage container for the doll.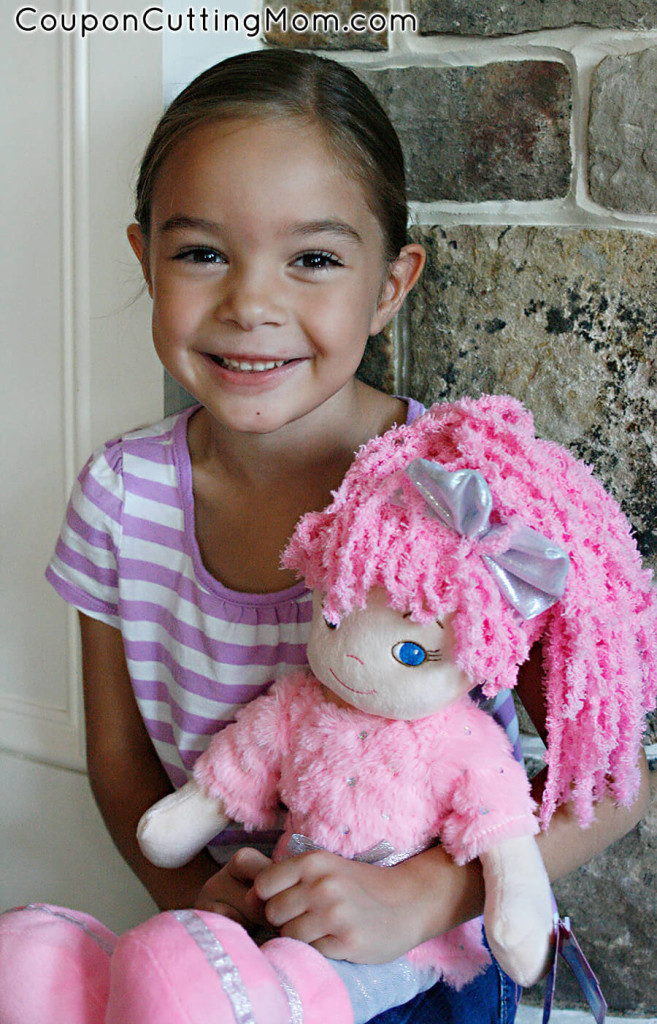 My daughter loves her
Leila doll
so very much, and she can be found holding it while she is watching her favorite shows, playing with it with during the day and then snuggling with it before falling asleep at bedtime. Leila has even gone along to school for show and tell and during the day when Leila is home all alone without any little kiddos around, she can be found perched on my daughter's bed waiting for someone to play with her.
Every parent will love the dolls from GirlzNDollz because they have the goal of helping your daughter discover and accept who she is, not what others want her to be. They also want to help girls learn that imagination and compassion can open up their world and also teach them to accept each other just as they are. The mantra at GirlzNDollz is "I AM ME" and that slogan is strongly personified in each dollz.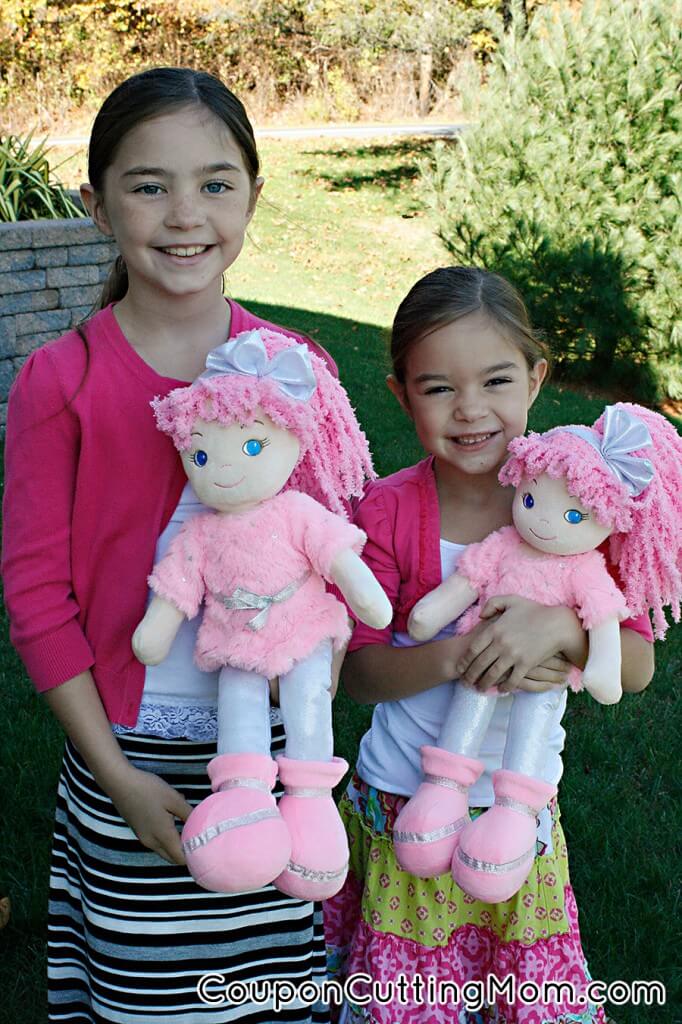 If you are looking for the cutest and softest doll ever for any little girl, then let me suggest that you consider the
GirlzNDollz
. I can promise you that your little princess will be super excited to unwrap one of these adorable dolls on Christmas morning. GirlzNDollz offers a diverse collection of dolls that are ready to be your daughter's BFF. You can feel good about your GirlzNDollz purchase by knowing that every doll is held to the highest level of quality, design, and safety. All dolls also meet all current regulations and toy safety standards.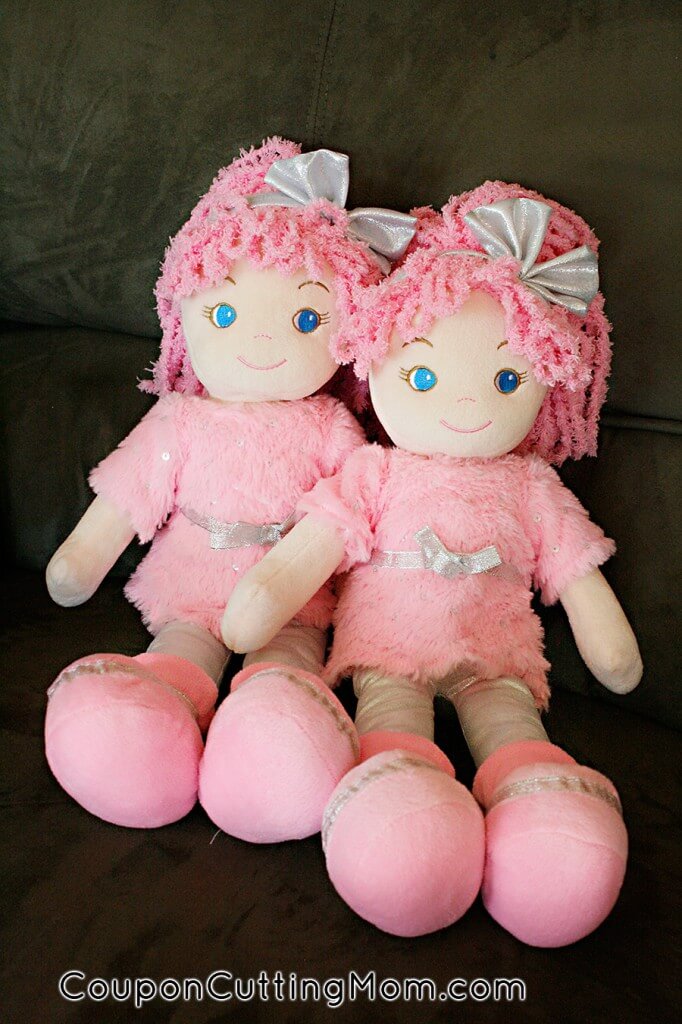 Win a Leila Rock Star Doll!
I'm super excited to announce that a lucky Coupon Cutting Mom reader will be winning a Leila Rock Star from GirlzNDollz. This giveaway is open to US residents ages 18+ and ends at 12 midnight EST on November 14, 2014. Be sure to follow GirlzNDollz on Twitter, Pinterest, and Instagram to stay up to date on all their new products, promotions and more.
Good Luck!
.
Coupon Cutting Mom received a GirlzNDollz free for evaluation purposes. Regardless, all opinions expressed are still 100% my own.