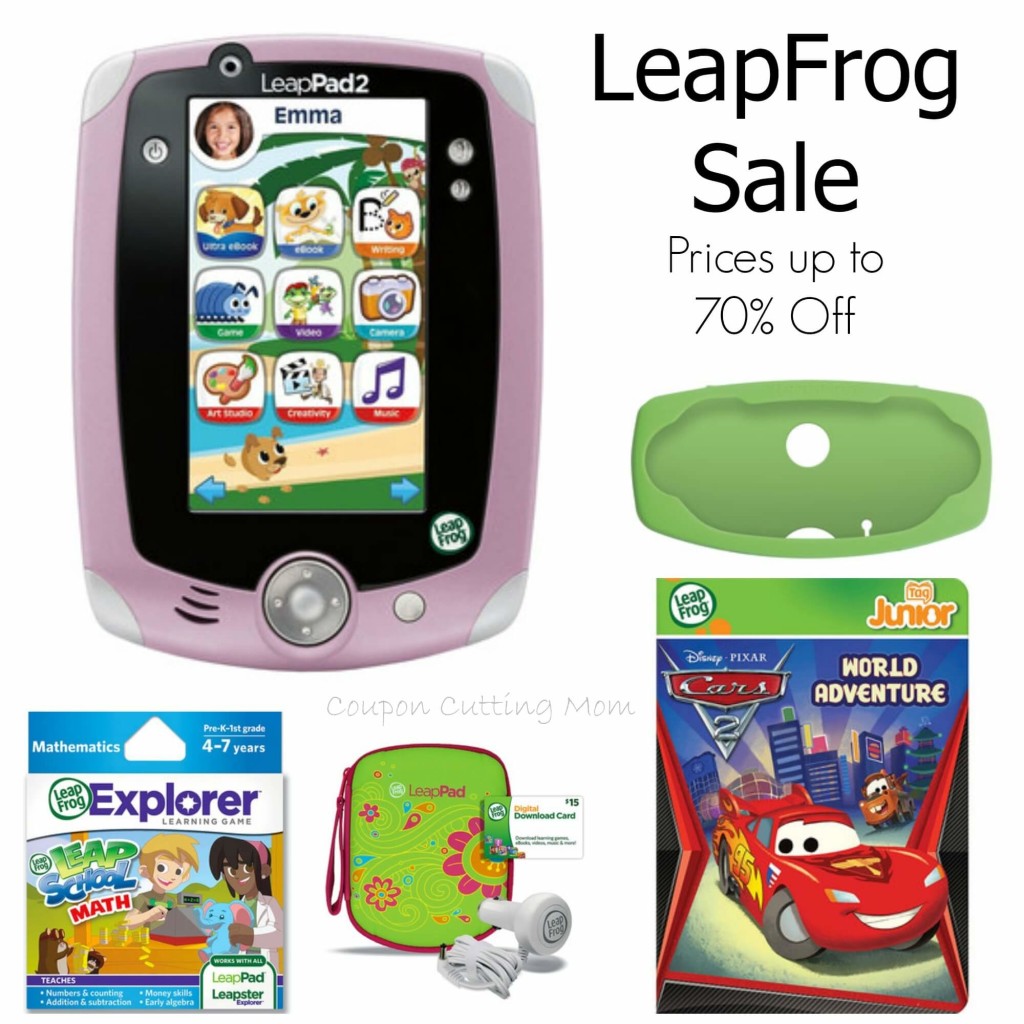 LeapFrog Sale With Prices Up To 70% Off
Hurry over and check out this LeapFrog sale where prices are up to 70% off. Prices start as low as $5.00! This LeapFrog sale would be the perfect time to do some Christmas shopping as there are some really good deals here.
Since its founding in 1995, LeapFrog has been a leader in electronic educational games. Aiming to unlock every child's potential, a team of learning experts does their homework to ensure that everything they create will help a little one learn while having tons of fun. From activity sheets to high-tech tablets, LeapFrog is sure to have the perfect learning tool for your child.
I love LeapFrog items as they are a great way for kids to have fun while learning. My daughter has a LeapPad and it is a great toy for the long car trips and with this sale, a LeapPad is only $49.99 (compare this to the current Amazon price)! What a steal!
Head over and shop this LeapFrog sale.