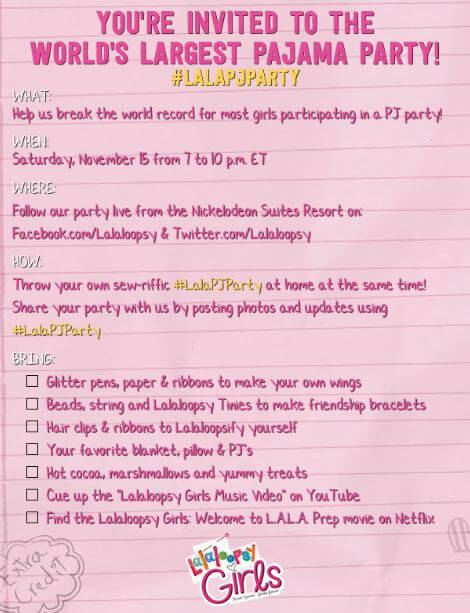 Lalaloopsy World's Largest PJ Party
Would you like to help break an official Guinness World Record? On November 15 your kids can help break the record for the world's largest slumber party! The best part is that you can join in right from home and help in the attempt to break the World Record for the most slumber party participants in multiple locations. The current record stands at 34,000 girls so be sure to join Lalaloopsy on November 15 from 7-10pm ET for the party that is set to break a world record!
Follow along with this slumber party on Facebook and Twitter. There are some great prizes being given away so be sure to use hashtag #LalaPJParty on Twittter for your chance to win prizes, answer trivia questions & have the chance to enjoy all the Lalaloopsy activities.