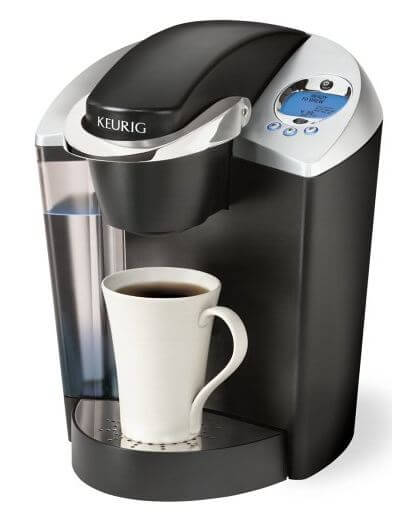 Kohl's Cyber Monday sale has started and that means there are some great bargains to be had. Through 11/27, you can enter code CYBER20 at checkout and receive 20% off your purchases plus shipping is FREE on everything. Also, through 11/25, you will get $15 in Kohl's Cash for every $50 spent.
Browse around and let me know what deals you come across. If you are looking for a Keurig, here is a deal for you:
Buy Keurig Elite 40 Coffee Brewer $119.99 (reg. price $149.99)
Buy Keurig K-Cup® Portion Pack Cafe Escapes Dark Chocolate Hot Cocoa  16-pk $18.99
When I added the Kuerig Coffee Brewer to my cart the total came to $107.99
– $25.40 from code CYBER20
Pay $101.58 + tax
Receive $30 in Kohl's Cash
Final price $71.58 + tax for $168.98 worth of Kuerig products!!
I added the K-cup pack to reach $100 so you can get $30 back in Kohl's cash. If you buy only the Keurig you will receive $15 in Kohl's cash. You could also add anything from Kohl's to reach $100, it won't need to be the K-cups.