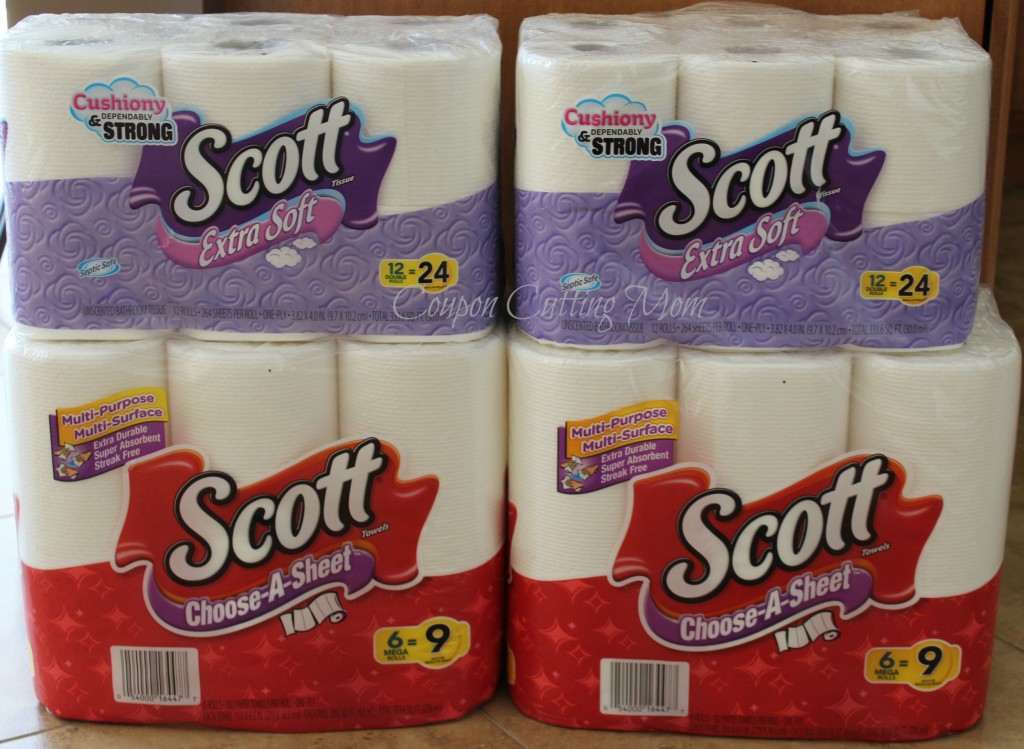 This week Kmart is offering stock up prices on Scott paper products. The items pictured above have a shelf price of $24.96 but after sales, coupons and a Catalina my total cost was $9.66 or only $2.41 per pack!
The Scott Catalina is printing through April 17 and when you buy three or more Scott products in one transaction a $3 Catalina will print.
Here is a breakdown of my Scott purchases: (prices good through 4/2)
Buy 2 Scott Extra Soft Bath Tissue, 12 ct $3.99 each
Buy 2 Scott Mega Roll Paper Towels, 6 ct $3.99 each
Use 2 $1/1 Scott Bath Tissue coupons from 3/6 SS
Use 2 $0.65/8 Scott Bath Tissue printable
Pay $12.66
Receive $3 Catalina
Final price $9.66 or $2.41 each!