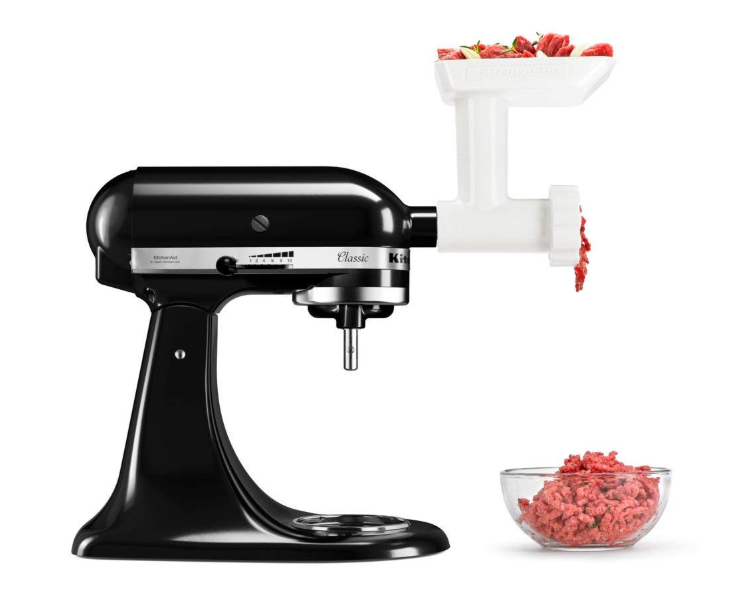 KitchenAid Food Grinder Attachment – 59% Off Regular Price
If you have a KitchenAid mixer, then you will want to check out this HOT deal on a grinder. Score this KitchenAid Food Grinder Attachment for 59% off the regular price! This attachment is my most used additional piece for my mixer. My favorite use for this grinder is when I make Fresh Cranberry Relish. I just put all the fresh fruits through the grinder, and with very little effort my relish is prepped and ready for our holiday meals.
The coarse grinding plate is great for grinding raw meats for burgers or meatloaf and combining ingredients for homemade salsa, while the fine grinding plate quickly grates hard cheeses and helps you make bread crumbs.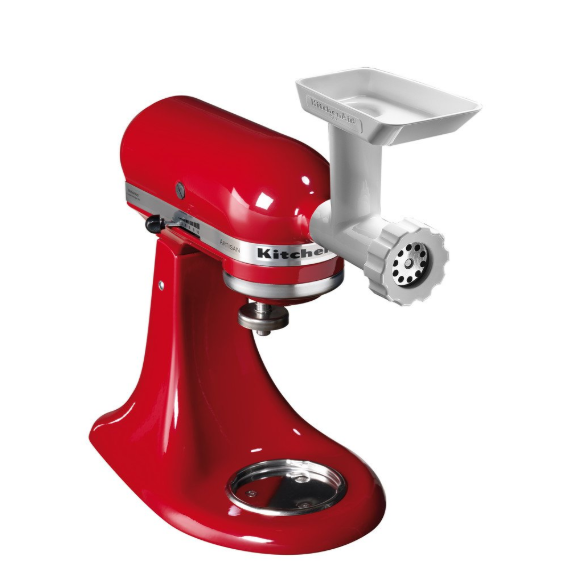 Product Features: 
Powered by your KitchenAid Stand Mixer. Fits all Household KitchenAid Stand Mixers
Fine Plate to grind meats and dried breads
Coarse Plate to grind firm fruits, vegetables and cheeses.
Grinder attachment greatly expands a stand mixer's flexibility
Ideal for grinding meats, grating cheese, making bread crumbs and combining dips, salsas, spreads
Includes fine and coarse grinding plates, tips, and recipes
Most parts dishwasher safe for easy clean-up
Grinder can be used with any KitchenAid stand mixer
Get your KitchenAid Food Grinder Attachment HERE while it is at this low price.