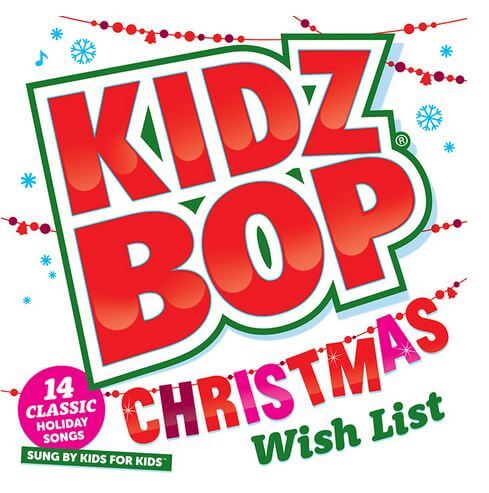 My kids love to have music playing in the car, in their bedrooms and just about anywhere else they are. Recently they had the chance listen to two new albums from KIDZ BOP.
KIDZ BOP records kid-friendly versions of today's biggest pop music hits sung by kids, for kids. Over the past 12 years, KIDZ BOP has created the #1 music brand for kids, selling more than 14,000,000 albums. Since 2001, families have welcomed KIDZ BOP into their homes and cars, making KIDZ BOP a fun and safe part of their daily lives. KIDZ BOP is proud to be a part of kids' music "firsts." For millions of kids each year, KIDZ BOP is their first introduction to pop music, and for tens of thousands of kids, the KIDZ BOP Kids Live Tour is their first concert experience.
The first album we listened to was the KIDZ BOP Christmas Wish List. This album includes a great list of classic songs as well as some newer Christmas songs. This is a CD that my kids have been playing over and over as they love hearing other kids singing some of their favorite holiday songs.
KIDZ BOP Christmas Wish List Track List
Santa Claus Is Coming To Town
All I Want For Christmas Is You
Jingle Bell Rock
Last Christmas
Mistletoe And Holly
It's The Most Wonderful Time Of The Year
Must Be Santa
Blue Christmas
Up On The Housetop
Christmas Wrapping
Winter Wonderland
Rockin' Around The Christmas Tree
I Saw Three Ships
White Christmas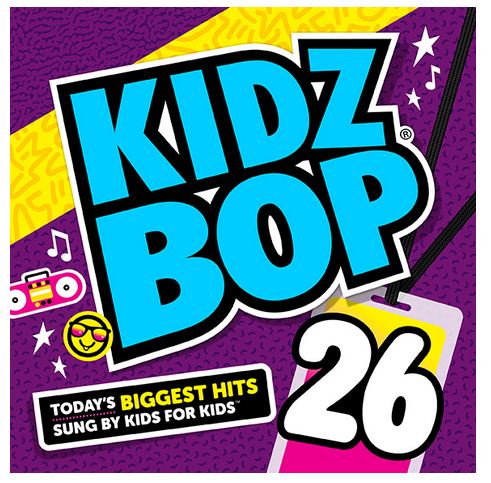 My kids have also been enjoying listening to
KIDZ BOP 26
. This is pop music for kids but the best part is that it is clean, uplifting and motivating music that comes with a positive message for young people. Any Disney Frozen will be excited to see that "Let It Go" is included in this album.
Happy
Timber
Dark Horse
Story Of My Life
Pompeii
Sing
Counting Star
Team
Best Day Of My Life
All Of Me
Not A Bad Thing
Ain't It Fun
The Man
Say Something
Let It Go
Be sure to follow KIDZ BOP on Twitter and Facebook to stay up to date on all the newest albums and promotions.