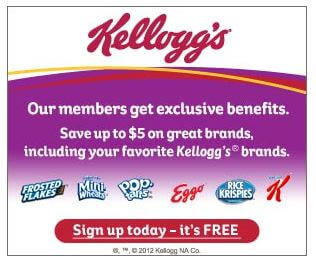 Kellogg's Family Rewards members, head on over here and sign into your Kellogg's account (or sign up for a FREE account) and enter code HAPPYBDAYAMERICA to score 238 points! Use code THANKYOU100KFANS to add an additional 100 points to your account.
If you have not signed up for a Kellogg's Family account, get your free account started today as this is a great way to score high value coupons and rewards. Whenever you purchase select Kellogg's products like snacks, cereal, cookies and more and enter the code off the package you earn points. There are also often free codes like the ones listed above that will help you accumulate points even faster.
Enter your Kellogg's Family Rewards points here.