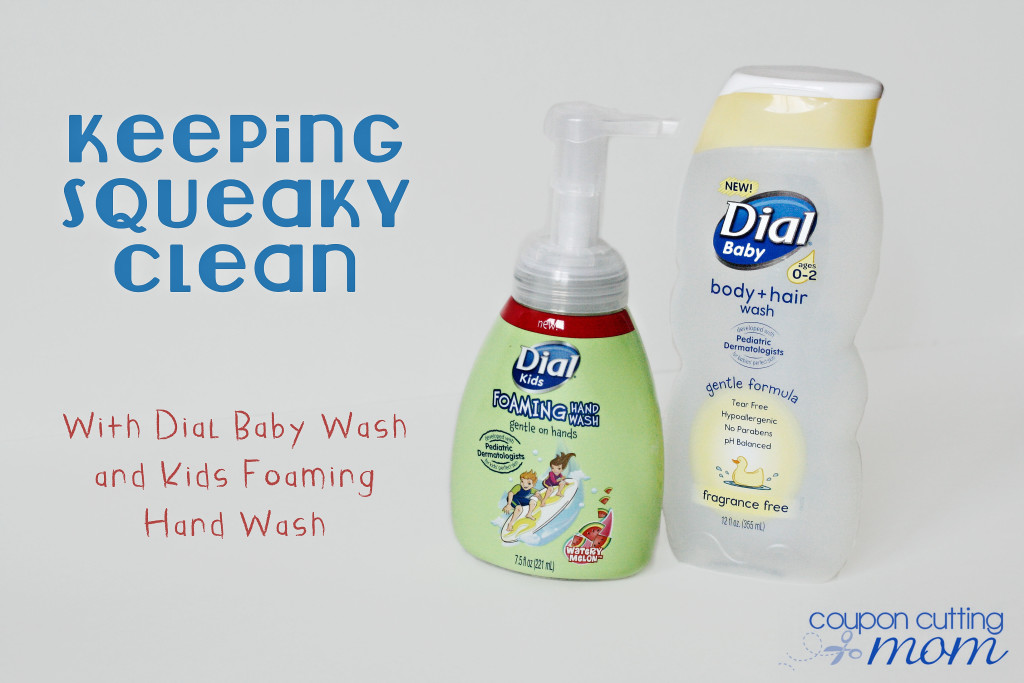 Dial is expanding its line of products and it now includes items with babies and kids in mind. The first product is for your babies' personal care. The new Dial Baby Body & Hair Wash was developed with pediatric dermatologist and is
gentle formula perfect for any baby
.
Dial Baby Body & Hair Wash is ultra moisturizing and soothing. It is fragrance free, pH balanced, hypoallergenic and has no parabens or artificial dyes. When you are using this soap on your baby, you can rest assured that Dial is providing you a safe and gentle way for you to clean baby from head to toe. I love that this product is a body and hair wash all in one. No need to have more than one product to get your baby squeaky clean.
Dial also has a new
Dial Kids Foaming Hand Wash
. This soap was also developed with a pediatric dermatologist and is gentle on kids' skin. This new Dial soap really makes washing hands fun for all ages!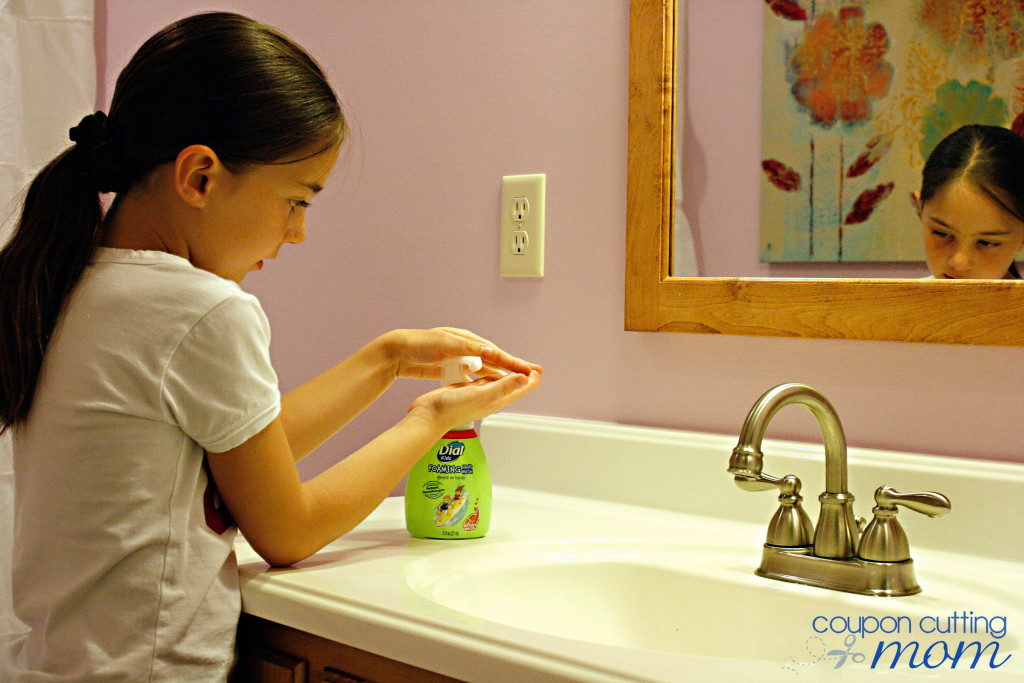 The pump on this bottle is the perfect size for kids' hands and with each squirt, foamy watermelon scented soap is dispensed. My kiddos love the fruity scent of this Foaming Hand Wash.
The kids have this hand wash in their own bathroom and I have noticed a good thing. There is more and longer hand washing going on just because they love the foaminess and also the great scent of this soap. This Dial Kids Foaming Hand Wash really is a great way to encourage kids to keep their hands clean and germ free.
Be sure to follow Dial on Facebook and Twitter to stay up to date to all their newest products and promotions.
Dial provided me with a sample of Dial Baby Body & Hair Wash and Dial Kids Foaming Hand Wash in exchange for a product review. All opinions expressed here are my own.