This post is sponsored by Horizon Group USA. As always, all opinions are 100% my own.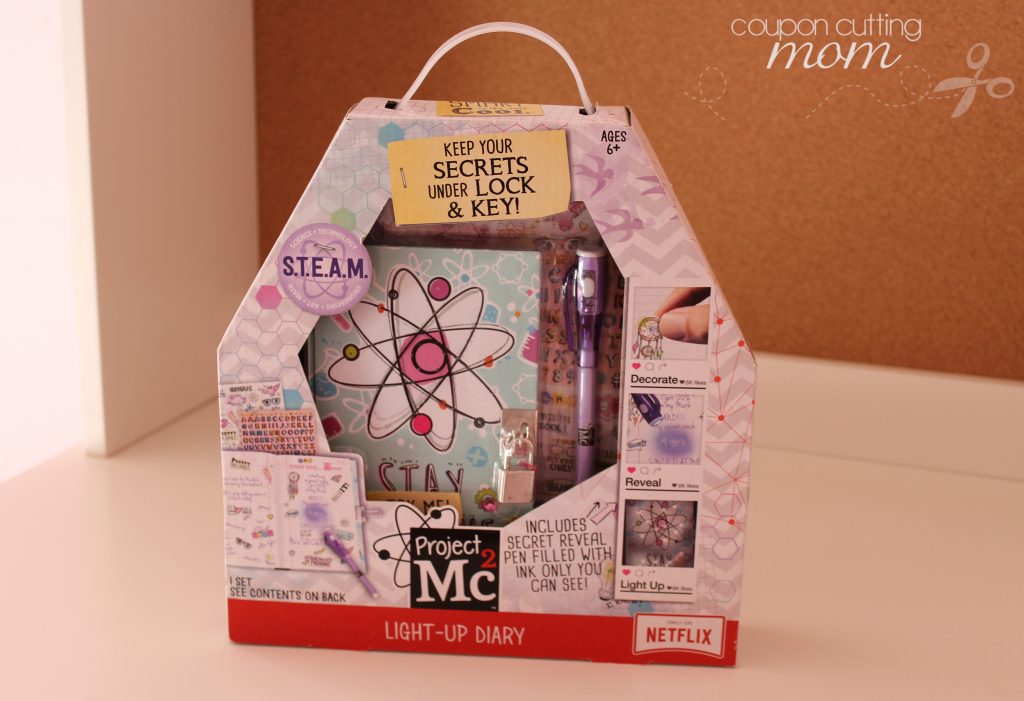 Keep Your Secrets Under Lock and Key With Project Mc2 Light-Up Diary
When my girls discovered the Project Mc2 shows on Netflix, they were totally hooked. This is a fantastic fictional show where it is cool for girls to be geeks and love science too. The secret team of four super smart, seriously cool teen girls on Project Mc2 love science and have impressive spy skills which they use to try and protect the world.
I love that this show along with a line of Project Mc2 dolls and accessories by MGA Entertainment aims to inspire young girls to be interested in S.T.E.A.M (Science, Technology, Engineering, Arts an Math) education. The idea is to build a love of learning and a solid base for understanding key concepts later on as kids work through the Key Stages in school.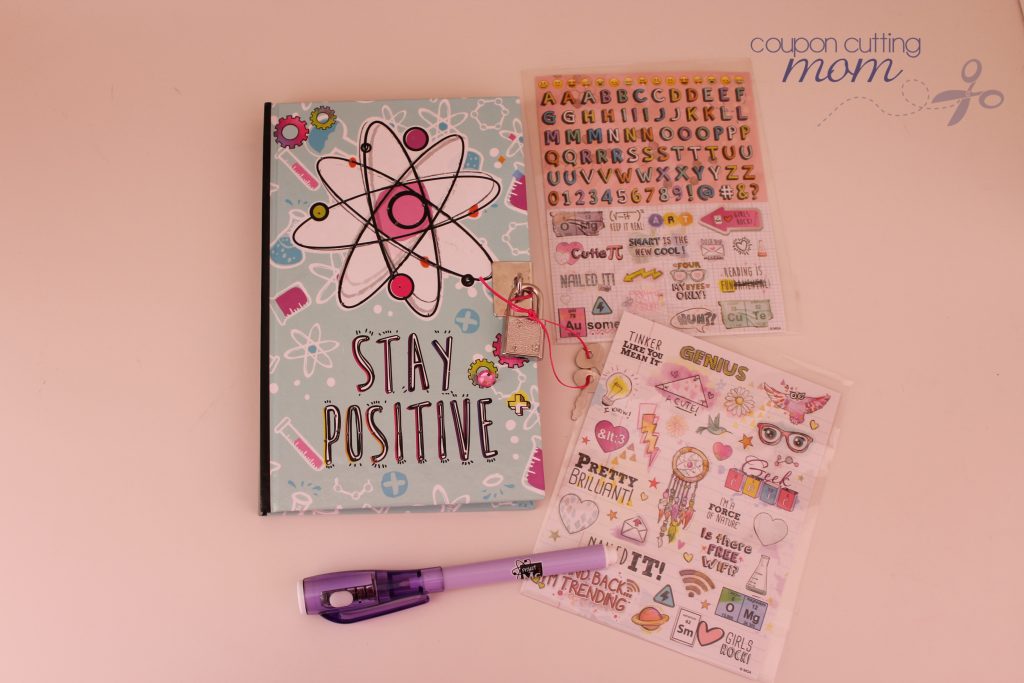 My kids love journals and diaries, so they were very excited to discover the Project Mc2 Light-Up Diary. The fact that this diary comes from one of their favorite Netflix shows just makes it even cooler! What girl isn't going to be intrigued by a journal that has flashing lights on the cover, includes a lock and key and also comes with stickers for decorating and a secret reveal pen?!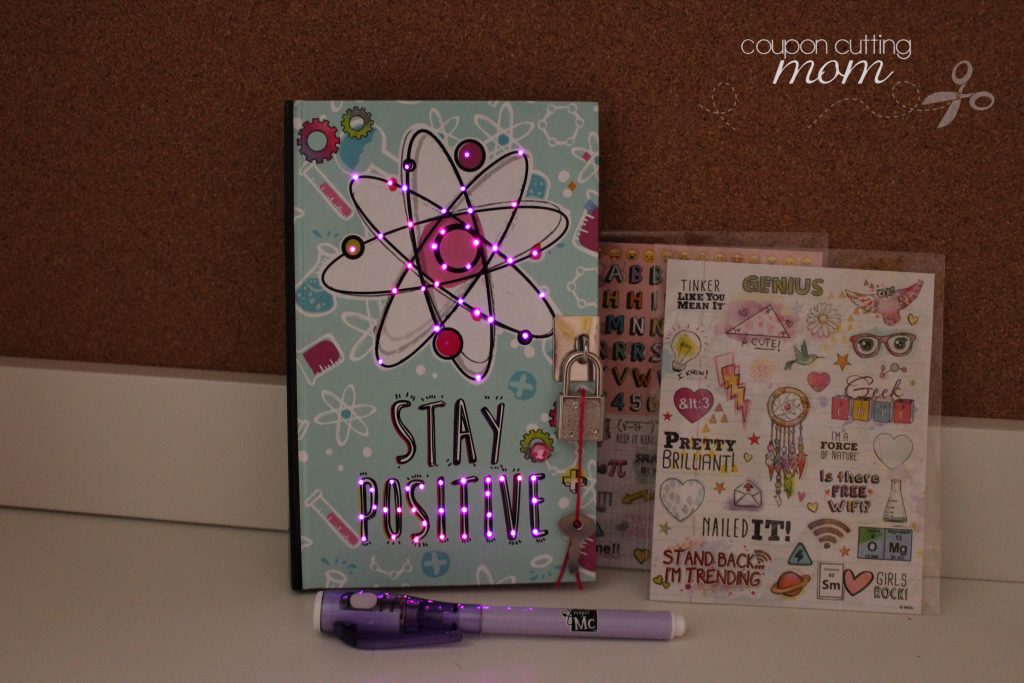 On the cover of this 80-page light up dairy is a sparkly pink gem. When this gem is pushed several small lights on the cover of the diary light and flash for a few seconds. One can use a regular pen to write on the diaries lined pages or also use the included secret reveal pen. When you use the ink in this reveal pen, it writes clear and only shows up with the use of the black light in the cap of this secret pen!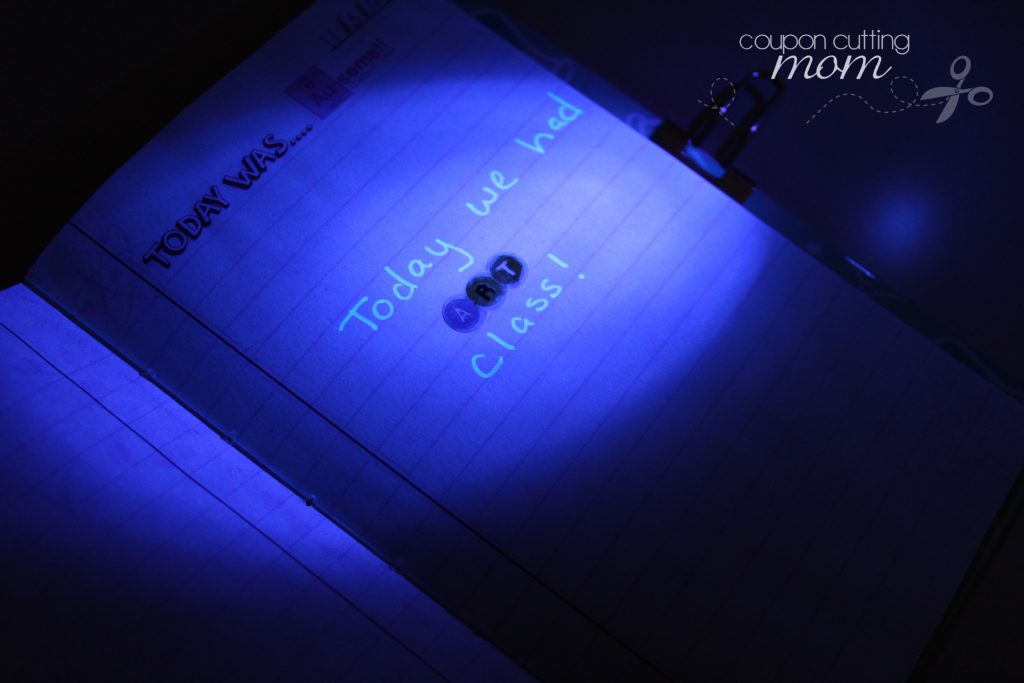 This diary set also comes with two sheets of cool stickers for added customization. The included lock and two keys keep your daughter's secrets safe and hidden on the pages of this fun light-up diary.
The Project Mc2 Light-Diary will be a hit with girls this holiday season! You can find more info, videos, experiments and products on the Project Mc2 website.