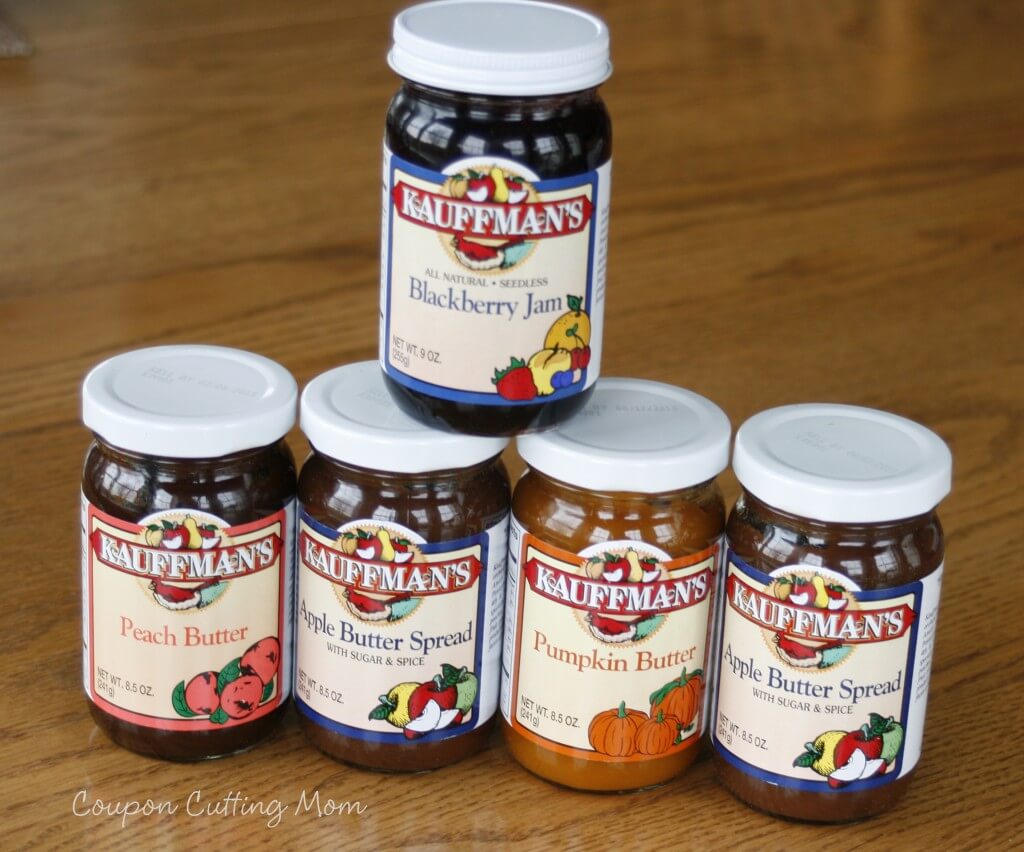 When I hear the mention of apple butter it brings to mind sweet childhood memories of my mom making homemade bread and then slathering with this thick sweet butter. I recently had the opportunity to sample some fruit jam and fruit butters from Kauffman's Fruit Farm. And while it had been awhile since I had tasted apple butter I fell in love with this yummy butter all over again.
Kauffman's Fruit Farm consists of a fruit orchard and a country market and is located in the heart of Pennsylvania's Dutch Country along Route 340 in the Bird-In-Hand area. The first Kauffman fruit trees were planted back in the early 1900's by founder Amos Kauffman. This orchard has now grown and now consists of over 100 acres of fruit trees. I love family businesses and this operation is still in the family today with the 5th generation of Kauffman's helping to run the operation.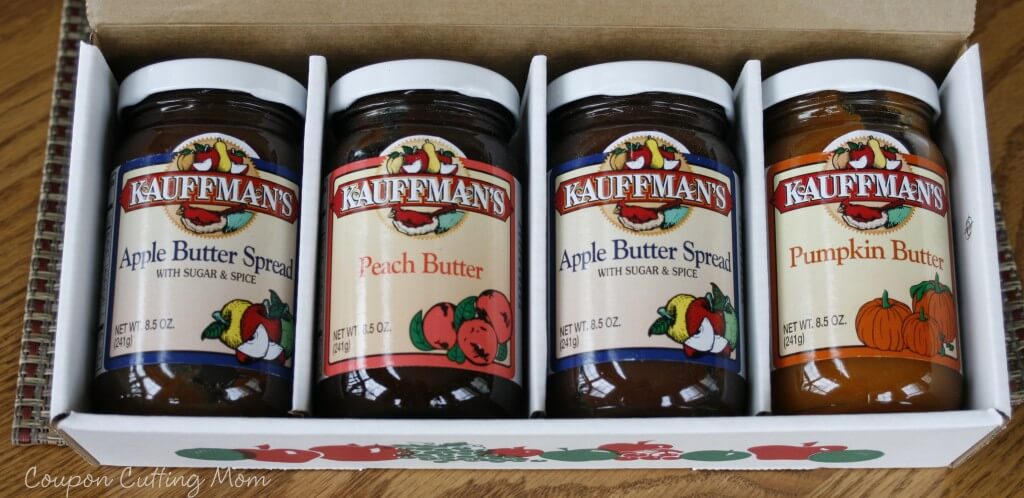 When I opened the box from Kauffman's Fruit Farm, I found Apple Butter Spread, Peach Butter, Pumpkin Butter and a jar of Blackberry Jam. I was excited to taste these jars of goodness and quickly baked a pan of biscuits to eat with the jam and butters. One bite of these home-made products and I was sold. In fact I told my husband and kids that the Blackberry Jam wasn't good at all in hopes they won't taste it and discover how yummy it really was. My plan didn't work and I needed to share the very delicious jar of jam.
Let me start out by saying I was super impressed when I looked at the labels of the items I received and discovered that all of them were all natural and made with only basic common items and contained no crazy chemicals or filler items. The jam had the most ingredients and do you want to take a guess what the number of items is? If you guessed five you are correct. Imagine only five ingredients needed to create such a yummy jam?! When you are serving Kauffman's items to your family you can rest assured they are eating food that is good for them.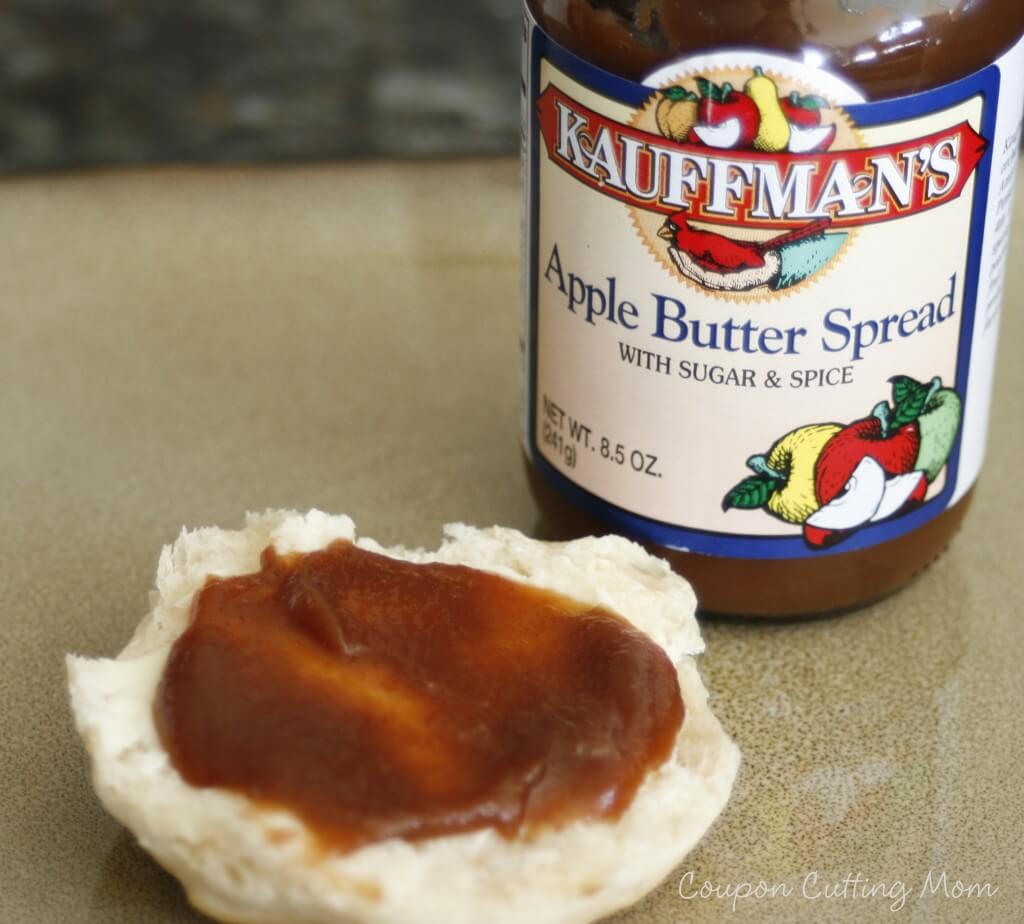 If you are not familiar with apple butter, it is basically a thicker and flavored version of applesauce. This butter contains fresh apples, apple cider, sugar and cinnamon. Traditionally this is made by cooking apples and cider for many hours over low heat to the point where the sugar in the apples caramelizes and turns the mixture a deep lovely brown color. Kauffman's Apple Butter has just the perfect amount of cinnamon without overpowering the apple taste. This butter is great on bread, toast, bagels, crackers and many other things. My husband was found eating spoonful's of this butter straight out of the jar. It really is that good.
The other butters – Pumpkin and the Peach are the same idea as the Apple and are a cooked with apple cider until they are nice flavorful thick butter perfect for spreading. All butters are also available in sugar free versions.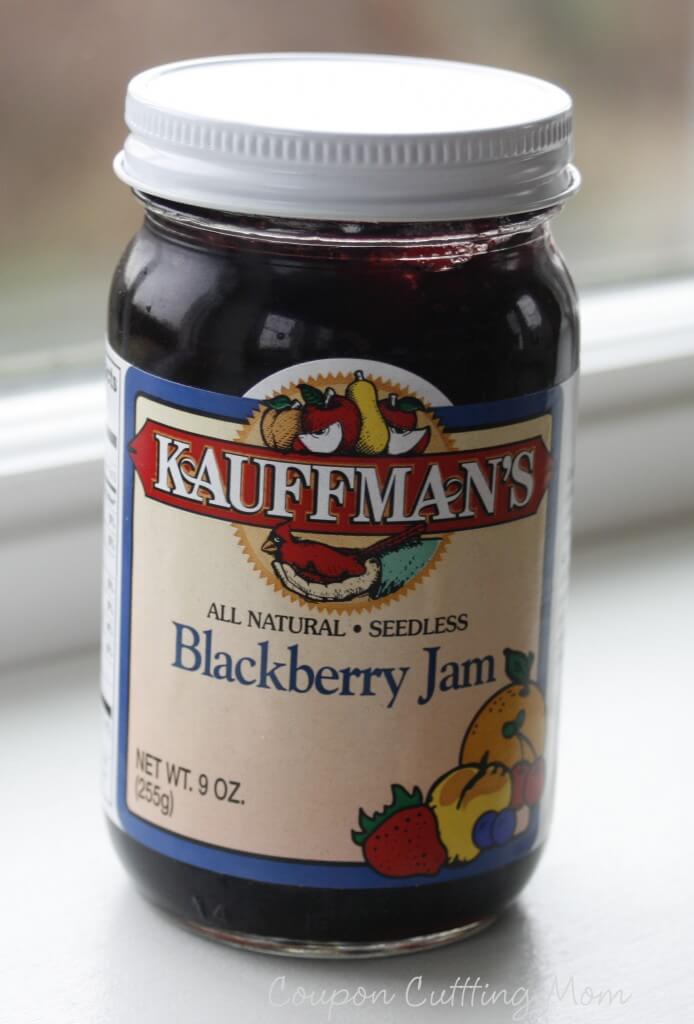 I'm not real fond of fruit seed in my jam and loved how the Kauffman's Blackberry Jam has the seeds removed making it crunch free. This Blackberry Jam was full of flavor and fresh tasting. Again this product only contains simple ingredients: sugar, blackberries, water, pectin, and citric acid. This jam contains no high fructose syrup or other ingredients typically found in jams bought from the grocery store.
If you are looking for the perfect Christmas gift for family or loved ones, consider a gift from Kauffman's Fruit Farm. They offer many jams, jellies, fruit butters, gift baskets, apples, cider, bulk food items, honey, maple syrup and a host of other items that can all be shipped anywhere in the United States. Follow Kauffman's Fruit Farm on Facebook to stay up to date with all of their latest news and offers.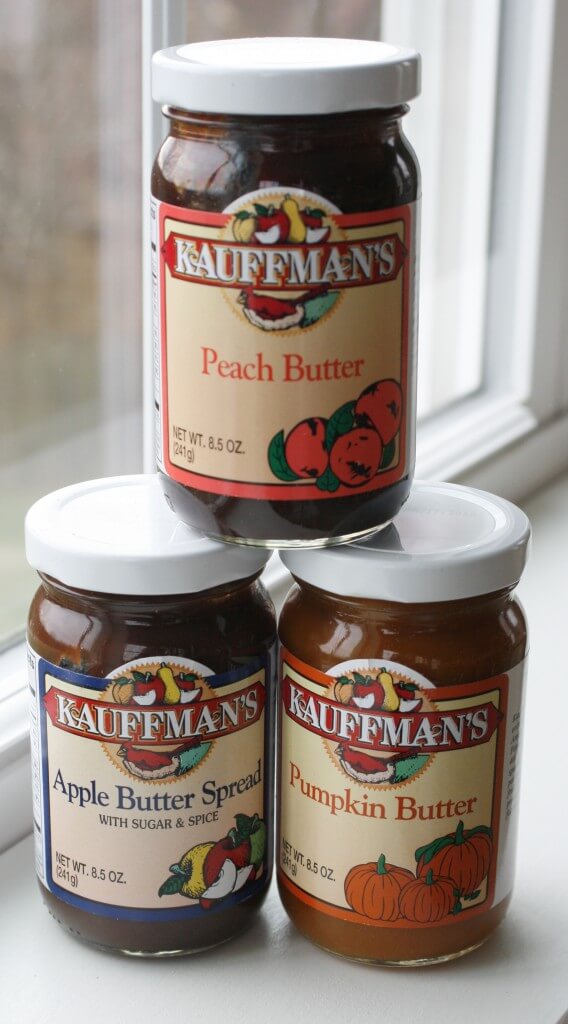 Thanks to Kauffman's Fruit Farm for generously offering a Coupon Cutting Mom a 2 8.5 oz. jars of the yummy Apple Butter Spread! This giveaway is open to US residents ages 18+ and ends at 12 midnight ET on December 14, 2013.
On the Giveaway Tool form below, simply complete as many entries as you would like. Please note that ALL entries are validated prior to winner selection, so do make sure that you fully complete each entry.
Good Luck!
.
Coupon Cutting Mom received one or more of the products mentioned above free for evaluation purposes. Regardless, all opinions expressed are still 100% my own.