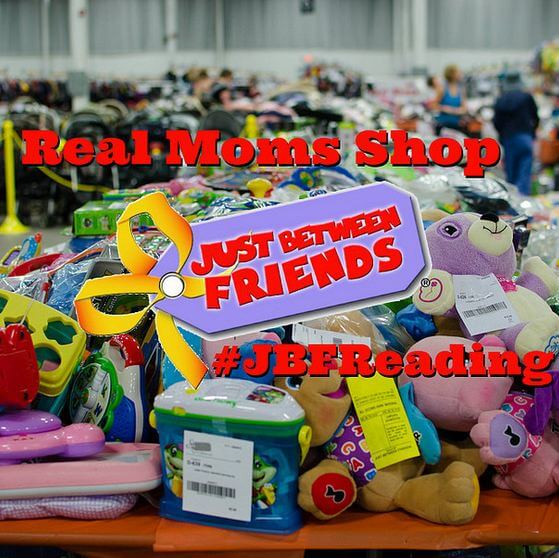 The
Just Between Friends of Reading Consignment Sale
is almost here. This consignment sale is the perfect place for all bargain hunting moms and dads to save a lot of money on a huge selection of baby and children's clothing and items. You will find this great sale at the Body Zone in Wyomissing, PA on May 8 – 10. This is a new location for the
JBF Reading sale
and unlike the previous location there will be no steps. Just think how much easier it will be to haul all your bargains to the car if you don't have to navigate a long flight of stairs.
Shoppers at the Just Between Friends sale will find everything your need from clothing in sizes infant to teen, car seats, strollers, furniture, electronics, toys, books, maternity wear and much, much more. Sometime when buying second hand items, safety issues can be a concern. But rest assured when shopping at Just Between Friends that safety for you and your child is a high priority. And that is why JBF has a certified Safety Recall Specialist who ensures that none of the items for sale are recalled products.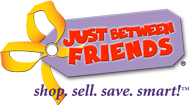 Just Between Friends of Reading
Date: May 8 – 10, 2014
Location: Body Zone Sports Complex 3103 Paper Mill Road, Wyomissing 19610
Thursday, May 8th – 8am – 8pm
8am-9am: Facebook Friends Presale be sure to "Like" our page and then you may register here to get in early!
9am-8pm: OPEN TO THE PUBLIC $3 admission fee charged however you can get in FREE by clicking here; Children and strollers welcomed.
Friday, May 9th – 9am – 9pm
9am-7pm: OPEN TO THE PUBLIC. No admission charged.
7:30-9pm: Consignor + 1 friend 50% Off Presale. Pass required and children/strollers welcomed.
Saturday, May 10th
8am-5pm: HALF PRICE SALE*
*Many items will be an additional 50% off all day; children and strollers welcomed!
There will be a Facepainter from 11-2 on both Thursday and Friday. Facepainting is free for everyone! And WRFY will be having a live remote feed of the sale for the local radio station 102.5
Make plans to save big on all your baby and kid's purchases when shop the Just Between Friends Consignment Sale. Remember you don't save if you don't shop. Be sure to follow Just Between Friends of Reading on Facebook and Twitter to stay up to date on all news, promotions and offers.
This is a sponsored post written by me on behalf of Just Between Friends of Reading. This program is in partnership with Real Mom Media. All opinions are my own.
Photo credit: Stephanie Glover Photography