Itty Bitty Prettys – Make For The Ultimate Tea Party Surprise
Thanks to Zuru for setting the table for the ultimate PAR-TEA with Itty Bitty Prettys Tea Party Surprise. What kid isn't going to love opening a giant teacup to discover surprise characters, magic tea bags, fizzing sugar cubes and more!
The Itty Bitty Prettys Tea Party Surprise combines doll play and a classic tea party with collectability, swapping, unboxing, and a creative experience. From punk rockers, classic ballerinas, unicorn princesses and more the Itty Bitty Prettys are a fantastic group of collectible characters brewed from sugar and spice in a tea paradise that are fashion-forward, tea-loving and friendship fostering.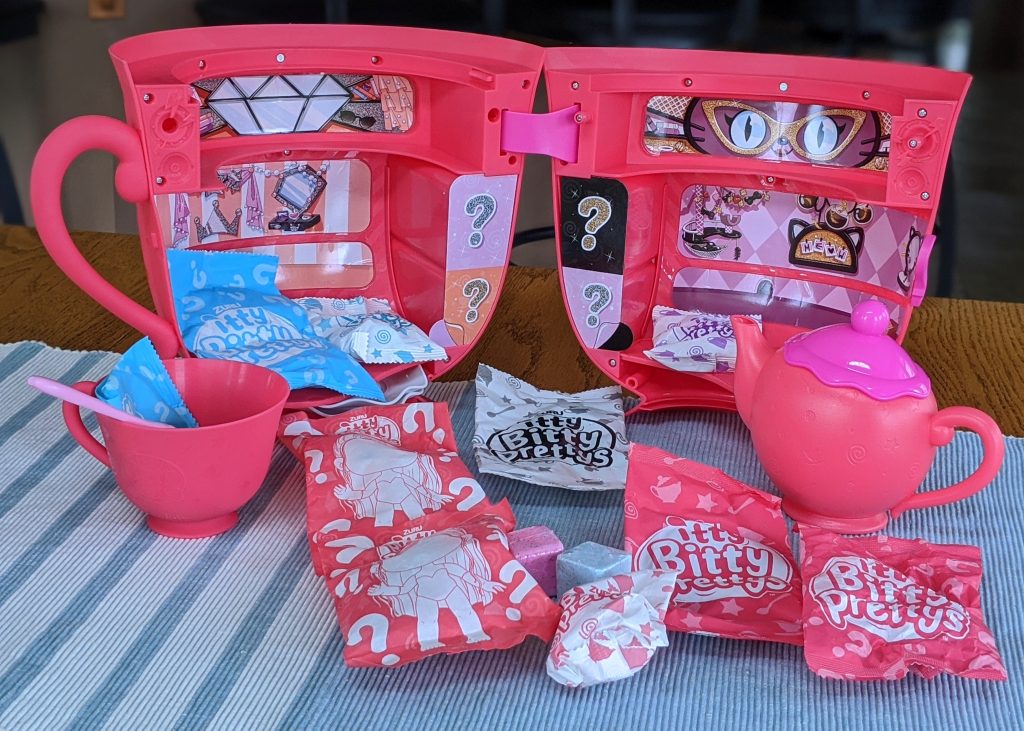 My daughter recently got an Itty Bitty Prettys Tea Party Surprise Set. Right away, she was all impressed with the packaging – a giant teacup that contains everything needed for this fun Itty Bitty Prettys tea party! In addition to being the packaging though, the bright pink teacup also turns into a "house" for the characters. The lid of the teacup flips and becomes a convertible table for the party. Each tea set also comes with a working teacup and teapot. I'm telling you Zuru thought of everything when designing this fun toy set!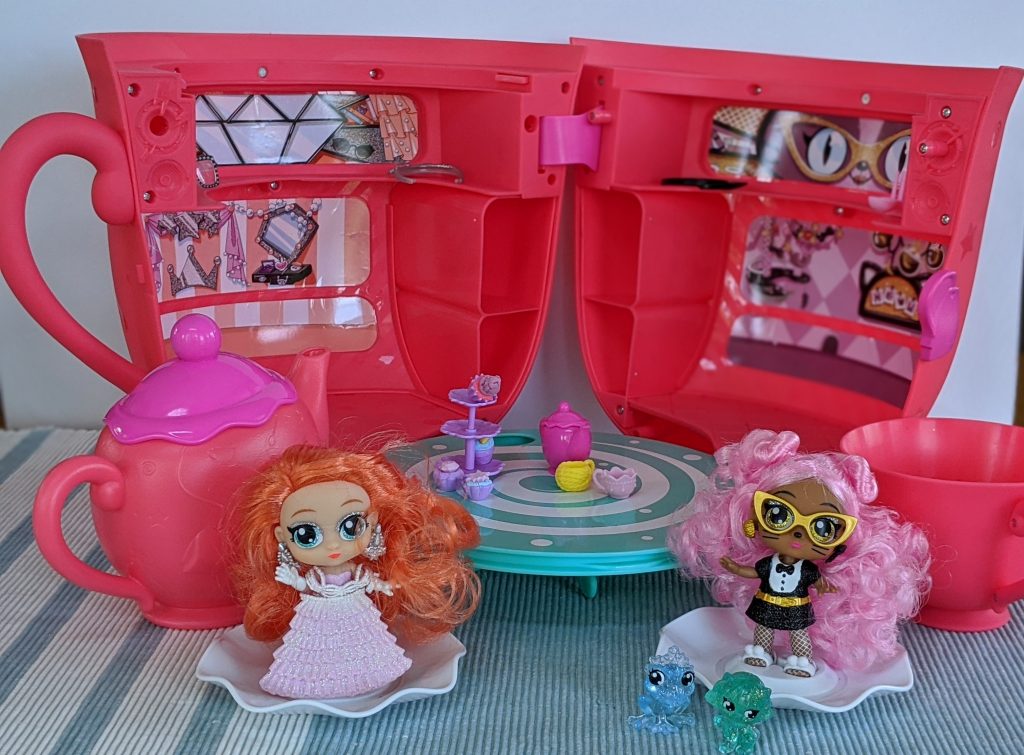 When my daughter opened her Tea Party Surprise Set, she discovered two super cute Itty Bitty dolls (in blind bags) plus all the other packaged surprises, many of which are contained in blind bags, tea bags, or sugar cubes. As my daughter opened each package, she discovered jewelry, accessories, eyewear, shoes, clothing, pets, scented molding compound. Her favorite part by far about the unboxing of this set was the fizzing glittery sugar cubes that revealed doll accessories after she dropped the cube in water. She also really likes using the molding compound and creating fun cupcakes and other treats to set out while she is playing tea party.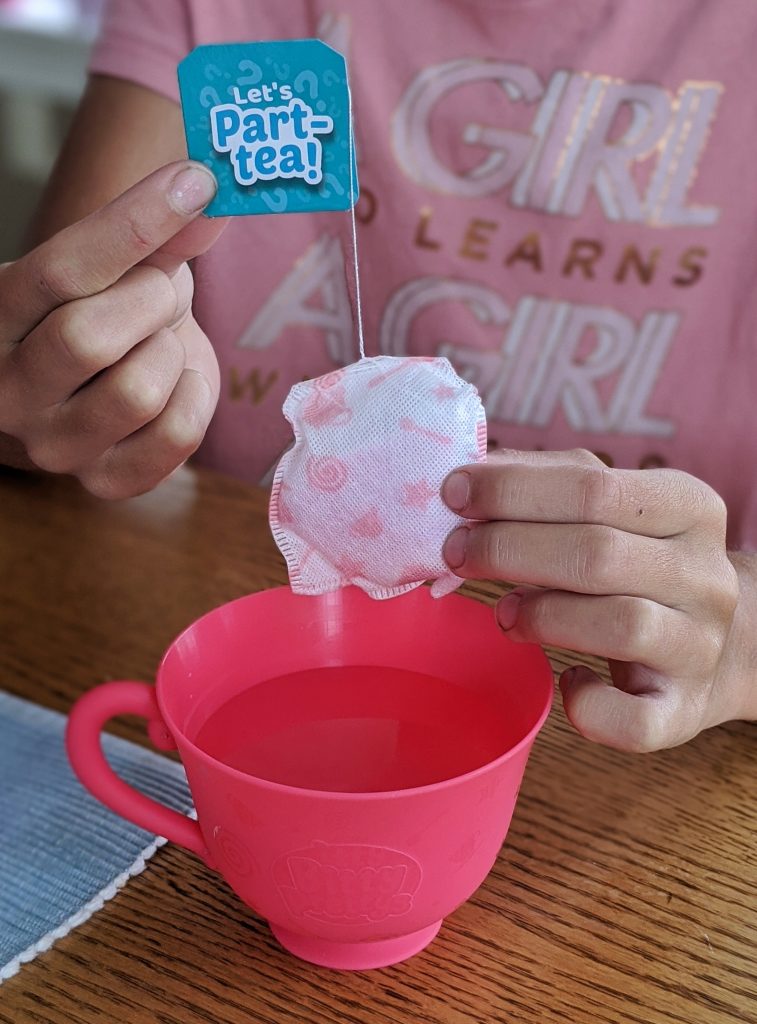 If you know any kids who would love an epic tea party that includes blind bags, fabulous dolls, swappable doll outfits, fun shoes, accessories, and just lots of creative fun playtime, be sure to head to Walmart for the Itty Bitty Prettys Tea Party Surprise. There are two sizes of teacups – the Giant one that includes 25 surprises and the Little Tea Cup that features 12 surprises. Both of these items are available at Walmart now and will be found in Target, Amazon, and other retailers in August 2020.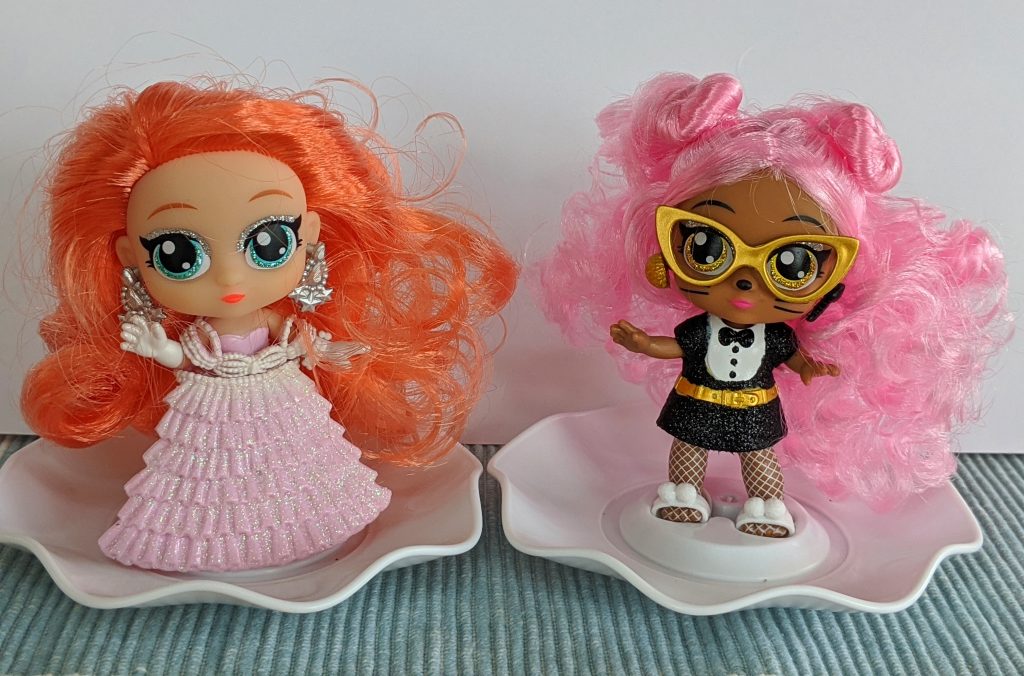 And on August 8, ZURU is hosting a global Itty Bitty Prettys World Tea Party that you do not want to miss! This fun day is a celebration of friendship, fun fashion, and finding any reason to come together over a cup of tea! You can join in on this party HERE.